Cong list likely by March first week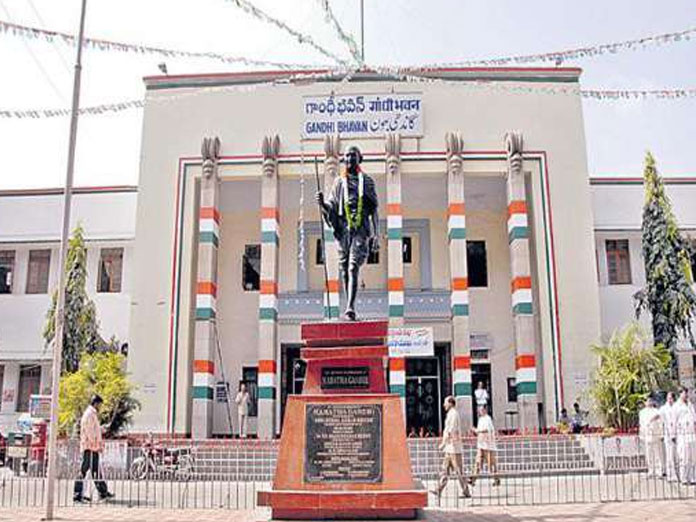 Highlights
All India Congress Committee on Wednesday subjected the candidates list for Lok Sabha elections, recommended by the Telangana Pradesh Congress Committee TPCCThe screening committee of the AICC examined the list of aspirants being selected by the Pradesh Election Committee of the TPCC The Screening Committee will now select one candidate for each Lok Sabha constituency and will submit the list
Hyderabad: All India Congress Committee on Wednesday subjected the candidates' list for Lok Sabha elections, recommended by the Telangana Pradesh Congress Committee (TPCC).The screening committee of the AICC examined the list of aspirants being selected by the Pradesh Election Committee of the TPCC. The Screening Committee will now select one candidate for each Lok Sabha constituency and will submit the list to AICC president Rahul Gandhi for approval.
The Congress is expected to announce the names of the candidates for all the 17 Lok Sabha constituencies in first week of March. It also cleared the names of the candidates for the MLC seats. Former MLA T Jeavan Reddy's name was already cleared from the Graduates constituency. Candidate from the Assembly quota is expected to be announced on Thursday morning.
According to the sources, the screening committee will examine the list being submitted by PEC of the TPCC as per the guidelines issued by the AICC. According to the guidelines, party ticket would not be given to the contested and winning candidates in the Assembly polls. Party would not consider the names of the leaders who lost the Lok Sabha election continuously for three times. The TPCC could recommend candidates for consideration on its own.
The AICC has reportedly decided to announce the names of candidates at the earliest keeping in view the experience in the Assembly elections. The early announcement of candidates is intended to give enough time for candidates to plan the campaign. Party leaders felt that the AICC may face difficulty in selecting candidates for four constituencies as there is stiff competition among the party leaders.
As many as five to six leaders are competing with each other for the party's nomination from constituencies like Bhongir, Khammam, Nalgonda and Nagarkurnool. There is not much competition for seats like Mahbubnagar, Medak, Zaheerabad, Mahabubabad, Hyderabad, Malkajgiri, Secunderabad, Nizamabad, Karimnagar, Warangal, Chevella, Peddapalli and Adilabad. The Congress may find it difficult to find strong candidates for constituencies like Nizamabad, Peddapalli, Malkajgiri, Medak and Mahbubnagar.
As former Union Minister S Jaipal Reddy is not interested to contest, the party is facing dilemma in selecting the candidate from Mahbubnagar constituency. The names of former Minister D K Aruna and former MLA Vamsichand Reddy's may not be considered for this constituency as they had lost Assembly elections.