GHMC to seek NGOs help for Swachh drive success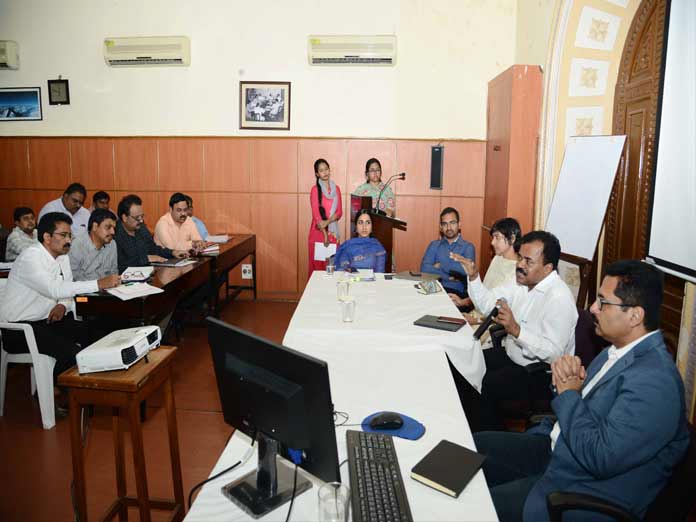 Highlights
The GHMC has decided to utilise the services of voluntary organizations for conducting Swachh programs on continuous basis This decision is taken as Swachh programs are intensified only before Swachh Survekshan rankings but the monitoring of various Swachh programs such as sanitation programs, prevention of open urine and defecation
Hyderabad: The GHMC has decided to utilise the services of voluntary organizations for conducting Swachh programs on continuous basis. This decision is taken as Swachh programs are intensified only before Swachh Survekshan rankings but the monitoring of various Swachh programs such as sanitation programs, prevention of open urine and defecation, controlling of open dumping of garbage and segregation of waste into wet and dry waste and other awareness programs on cleanliness, decreases once Swachh Survekshan is completed in the city. To monitor Swachh programs continuously throughout the year, GHMC would appoint a voluntary organization for each circle and it would prepare a special schedule for conducting Swachh programs in coordination with colony welfare associations, public representatives and GHMC officials. Entire program would be monitored by Administrative Staff College (ASCI).
A meeting was held in this regard at ASCI, Khairatabad, which was attended by GHMC additional commissioners, zonal commissioners, medical officers and representatives of voluntary organizations. Speaking on the occasion, GHMC commissioner Dana Kishore said that voluntary organizations would strive to improve public participation in the Swachh programmes. He said that this decision was taken as the continuous monitoring of Swachh programs could not be done as GHMC officials and employees are busy in various other administrative duties such as conducting elections, collection of property taxes and other stressful assignments. Given these circumstances, two wards would be selected for each circle and would be handed over to voluntary organizations in the first phase, Dana Kishore said.
Initially, voluntary organisations would identify garbage vulnerable points, toilets, open defecation points, collect their details and would conduct a study on the issues, he said. Later they would hold meetings with local colony associations and basti committees and counsel them to take up the Swachh programmes on continuous basis. Voluntary organizations would be limited to study on the issues and try to find permanent solutions to the issues, he said. Citing the example of Indore, he said the city has stood first in Sarvekshan ranking because of its efforts to increase awareness programs continuously for seven years. He advised the officials to conduct awareness programs in all the bastis and slums.
Additional commissioner Sruthi Ozha said that the city has good infrastructure to conduct Swachh programs. She said that GHMC is striving to achieve better results by involving voluntary organizations in raising awareness among people.
Professor Srinivasachari of ASCI explained the duties of NGOs, GHMC officials and public representatives in conduct of Swachh programs.
GHMC officials Harichandana, Musharaf Ali, Raghu Prasad, Shankaraiah, Srinivas Reddy, medical officers, representatives of NGOs and others participated in the meeting.