Westin hotels & resorts partners celebrated illustrator Johanna basford in asia pacific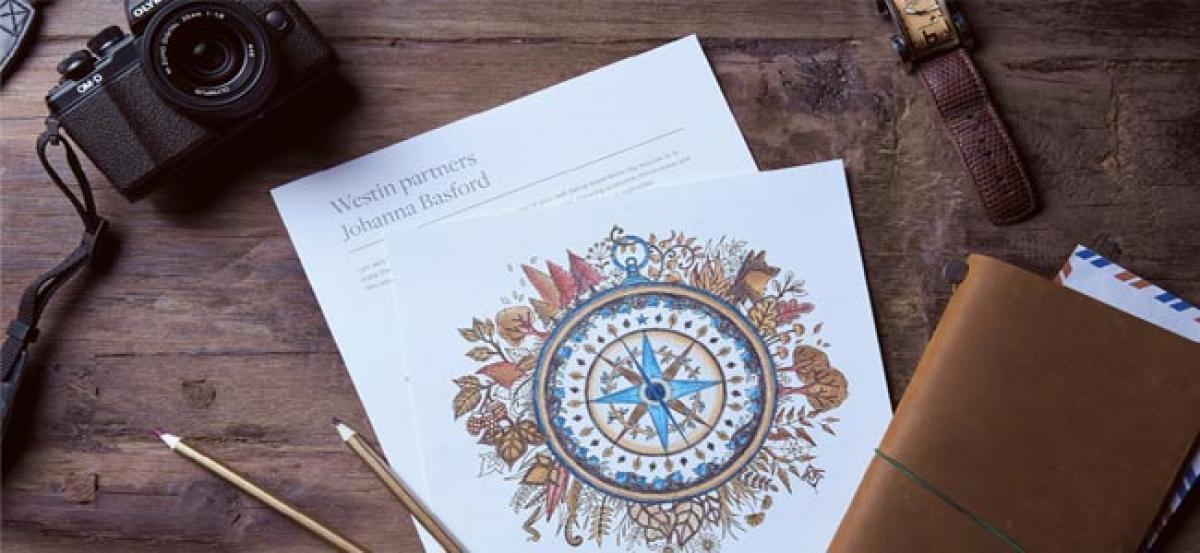 Highlights
Johanna's Adult Coloring Sheets Available at Westin Hotels and Resorts across Asia Pacific fromNow Till Early 2017 To Help Guests Unwind from their Travels
Johanna's Adult Coloring Sheets Available at Westin Hotels and Resorts across Asia Pacific fromNow Till Early 2017 To Help Guests Unwind from their Travels
Singapore: Industry-innovator Westin Hotels& Resorts today announced that it has partnered with celebratedillustrator and ink evangelistJohanna Basford in Asia Pacific, reinforcing the brand's Feel Well pillar.The partnership will see Johanna's coloring sheets available acrossclose to 50 Westin hotels and resorts in the region till early 2017. Also as part of the partnership, Johanna will be exclusively illustrating three coloring sheets for Westin Hotels & Resorts in Asia Pacific, with more detailsin the coming months.
"I'm delighted to be partnering with Westin Hotels," highlighted Johanna Basford."I love the way they care for their guests' wellbeing and find charming ways to help them relax and enjoy their stay in such beautiful surroundings."
Johanna has been touted as the visionary who spearheaded the worldwide adult-coloring phenomenon with the debut of her book, Secret Garden in 2013. Secret Garden has sold over 15 million copies internationally and is available in 40 foreign editions. Ever since, she has published another three books – Enchanted Forest (2015), Lost Ocean (2015)and Magical Jungle (2016)– with one more due by end of 2016. Drawing is both her passion as well as her form of relaxation, and millions have found coloring her illustrations calming and therapeutic.

"We are thrilled to partner with Johanna Basford, an inspiring and globally renowned adult-coloring illustrator," said Vincent Ong, Senior Brand Director, Brand Management, Starwood Hotels & Resorts Asia Pacific. "At Westin, everything we do is designed to help guests feel their best. Collaborating with Johannacomplements and cements the Westin brand's approach and positioning to well-being; with coloring as a way to help our guests achieve calmness and mindfulness, whilst also sparking creativity."
Westin is dedicated tobe a partner in travelers' well-being before, during and after their stay delivered through wellness programs and partnerships. These programs are designed to help guests achieve well-being around the six pillars of well-being – Eat Well, Sleep Well, Move Well, Play Well, Work Well and Feel Well. This latest partnership with Johanna Basford strengthens the Feel Well pillar, promoting mindfulness, calmness and relaxation for guests on the road.
Sharing similar values, Johanna's mission is to make the world a happier place through coloringwhilst the Westin brand is ultimatelycommitted toensuringthat guests feel better when they leave than when they first arrived.With close to 50 Westin hotels and resorts across Asia Pacific and more than 30 the pipeline, the Westin brand is gaining increasing momentum and reinforcing its position as a leader in wellness and hospitality.