A round-the-clock mobile care for expecting mother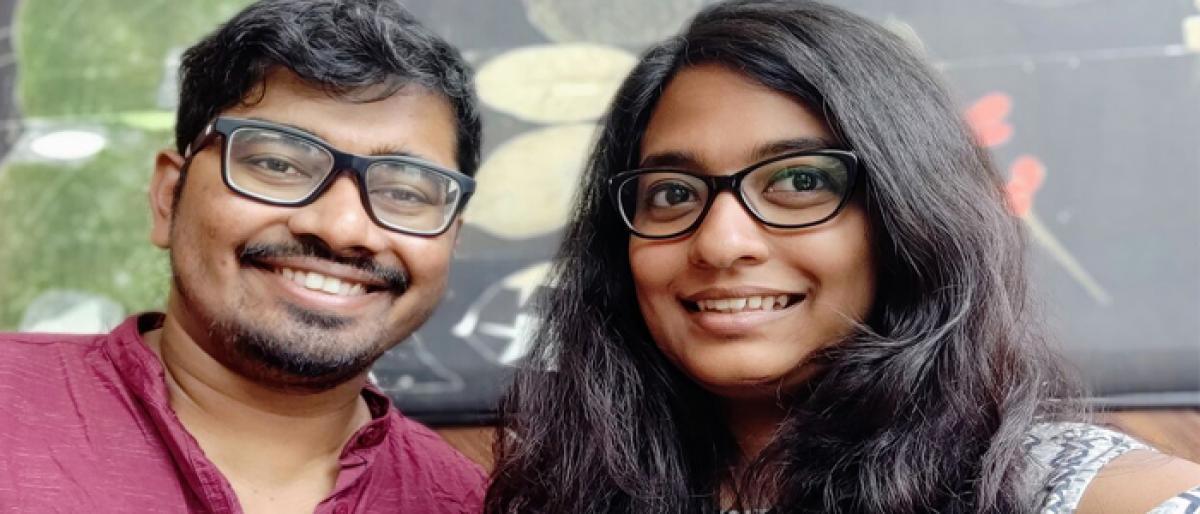 Highlights
Sivareena Sarika and Subhadeep Mondal, her buddy from IIT Kharagpur started PregBuddy when one of Sivareenas cousins underwent a miscarriage in her 4th month of pregnancy Her entire family went through a period of mental distress This is when they started working on this domain, to develop a common platform an application for motherstobe to share experiences
Sivareena Sarika and Subhadeep Mondal, her buddy from IIT Kharagpur started 'PregBuddy' when one of Sivareena's cousins underwent a miscarriage in her 4th month of pregnancy. Her entire family went through a period of mental distress. This is when they started working on this domain, to develop a common platform – an application for mothers-to-be to share experiences.
As none of them was a parent, they met 200-250 expecting mothers at hospitals in front of gynaecologist chambers. They connected them on WhatsApp over a group, let it run for 5 months and observed what kind of support pregnant women were seeking from each other. They didn't write a single piece of code until the WhatsApp group crossed 100,000 conversations a month.
They then decided to go full-time and built a pregnancy application by name 'PreBuddy', which is the first peer-to-peer instant reassurance platform for expecting mothers based on their location, trimester, language, region and past medical conditions. "As we worked more and more in this space, we also found out how there is a gap of continuum of care between a gynaecologist and their expecting patients, which is when we extended our offerings for hospitals via our 'Connected Care platform'," says Subhadeep.
What is this 'Connected Care Platform' all about? "The aim is to help hospitals to transform their care delivery process. We will empower doctors, care providers and hospital staff to stay connected with their patients so that each patient gets proactive and personalised care. Currently, we are focused on pregnancy and are working with some early hospital partners to extend our offerings to other verticals as well," says Sivareena.
She adds, "Expecting mothers change their doctors and hospitals due to lack of accessibility with their own doctors and care team throughout their pregnancy. Our Connected Care platform provides seamless connectivity between an expecting patient and her care providers. This new care model helps care providers to build meaningful relations with their patients and our intelligent models powered by AI-ML algorithms empowers them to provide proactive and early intervention, especially for high-risk pregnancies.
An expecting mother uses our 'PregBuddy' platform which not only allows her to track her health changes and stay connected with her own hospital and care team but also get emotional reassurance by connecting her with other expecting mothers sharing a similar journey."
Every day at least 100 mothers deliver their babies after using 'PregBuddy' platform across India. "We've been a part of this beautiful journey of over 85,000 expecting mothers so far. Few months back, an expecting mother used 'PregBuddy' from her delivery bed during her 30-hour long labour. She reached out to our community and got constant peer emotional support throughout her labour. She delivered a healthy baby and was thankful to our community and 'PregBuddy' for the support and reassurance. This was a very gratifying moment for me," Subhadeep.
"'PregBuddy' platforms have grown organically so far, via word of mouth. Existing users bring more mothers on our platform, or they refer their friends and relatives about 'PregBuddy'. For our Connected Care platform, we partner with hospitals," shares Subhadeep.