A shopping extravaganza for a cause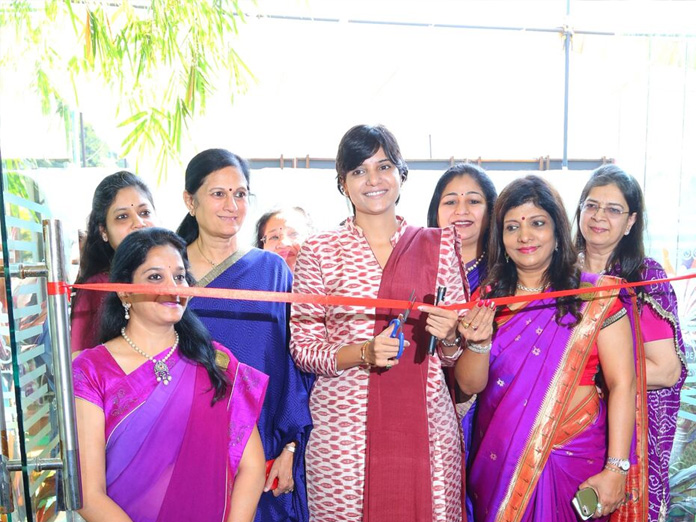 Highlights
Come winter shopping season, Deepshika Mela organised by Deepshika Mahila Club, a voluntary and social welfare organisation, presents amazing shopping options, especially for women The 3day event showcases products made by women, who work from their homes to help them sell art objects, knitted wear, crocheted items, embroidered things or homemade Papads, Pickles, Vadis, Churans, etc
Come winter shopping season, Deepshika Mela organised by Deepshika Mahila Club, a voluntary and social welfare organisation, presents amazing shopping options, especially for women. The 3-day event showcases products made by women, who work from their homes to help them sell art objects, knitted wear, crocheted items, embroidered things or homemade Papads, Pickles, Vadis, Churans, etc.
Apparel & clothing, fabulous holiday gift ideas, jewellery and accessories, home appliances, decor products, cosmetics and beauty products, food & beverage, handbags are all sold in a carnival-like atmosphere. Demos like saree draping, gift wrapping, candle-making, make-up, are added attractions at Deep Mela. This year the mela is held ta Classic Gardens, Balamrai, Secunderabad. Deepshikha Mahila Club is a 50-year-old leading philanthropic organiation with a strength of about 150 members.
It has adopted the Kanya Gurukul High School at Ameerpet, Hyderabad, under its wings, where education is imparted to over 1200 girl students. The curriculum covers education up to junior college level and a vocational training centre that empowers young women from financially weaker sections of society.
The proceeds from the annual Deepshika Mela are used to fund the school. The mela (exhibition) was started over 20 years ago with just 15-20 stalls that grew to 250 stalls coming from all around India and across the world. The mela sells a wide variety of merchandise in good quality and enjoys a footfall of over 20,000 visitors.