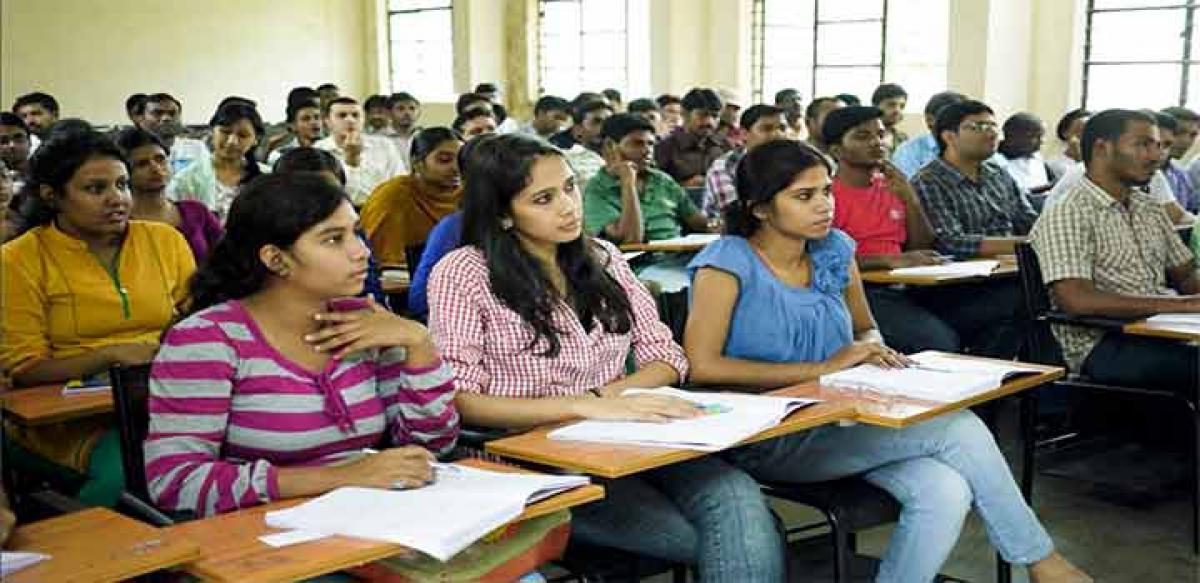 Highlights
In number of applications for Science subjects - OUCET on May 30 - Results by June 16 - No test for 9 subjects Arrangements are underway for...
In number of applications for Science subjects
- OUCET on May 30 - Results by June 16 - No test for 9 subjects
Arrangements are underway for smooth conduct of common entrance examination for admissions into 52 post-graduate courses in Osmania University and three other varsities- Palamuru, Telangana and Mahatma Gandhi. The exams would be held from May 30 to June 10 at 23 centres in three sessions i.e. 9:30-11am; 12:30-2 pm and 3:30 pm to 5 pm.
A total of 62,790 candidates have applied which is 4237 more compared to last year. But the hall tickets generated were 84009. This was because one candidate has applied for two or three more subjects, Prof. S Satyanarayana, Vice Chancellor of Osmania University told media here on Monday.
No entrance test would be conducted for nine subjects i.e. Kannada, Marathi, Persian, Tamil, PGD in Urdu Photography. PGD in Applied Linguistics, PGD in Functional Hindi and Translation, PGD in Geographical Cartography and Advanced PGD in Biostatistics as number of applications for those courses are less than the number of seats available. "The admissions will be made on merit and their graduation marks are to be taken as criterion" Vice Chancellor said.
But the most worrying aspect is sharp decline in number of applicants in some science, especially in Chemistry, where nearly there is a fall up to 1695 in number. Courses such as Biotechnology, Environmental sciences and scores of others also drew lukewarm response. Though the number of applicants for Physics and Mathematics has risen, it is also very marginal. "The number of students choosing science as a career has been declining over the years.
This is not just confined to Osmaina University alone but everywhere. Moreover, the craze for engineering study has also spelt doom for science courses. Many of the students and their parents are of the view that engineering study alone can fetch jobs. So long as this mindset prevails, science subjects will continue to draw meek response" Vice Chancellor analyzed.
In all three universities, a total of 3800 seats are available in Chemistry. Not all of them are getting filled up every year, according to a Professor.A But MSN Reddy, Registrar of the University has said that the number of students applying for UG science courses is on the rise. This is likely to reflect after three years, i.e. when they complete their graduation, he added.
The results are likely to be announced five days after completion of last exam( June 10) i.e.by June 16, according to Vice Chancellor. The counseling will start from the last week of June. The classes would commence from July 22, the VC said.