Where to draw the Lakshman Rekha?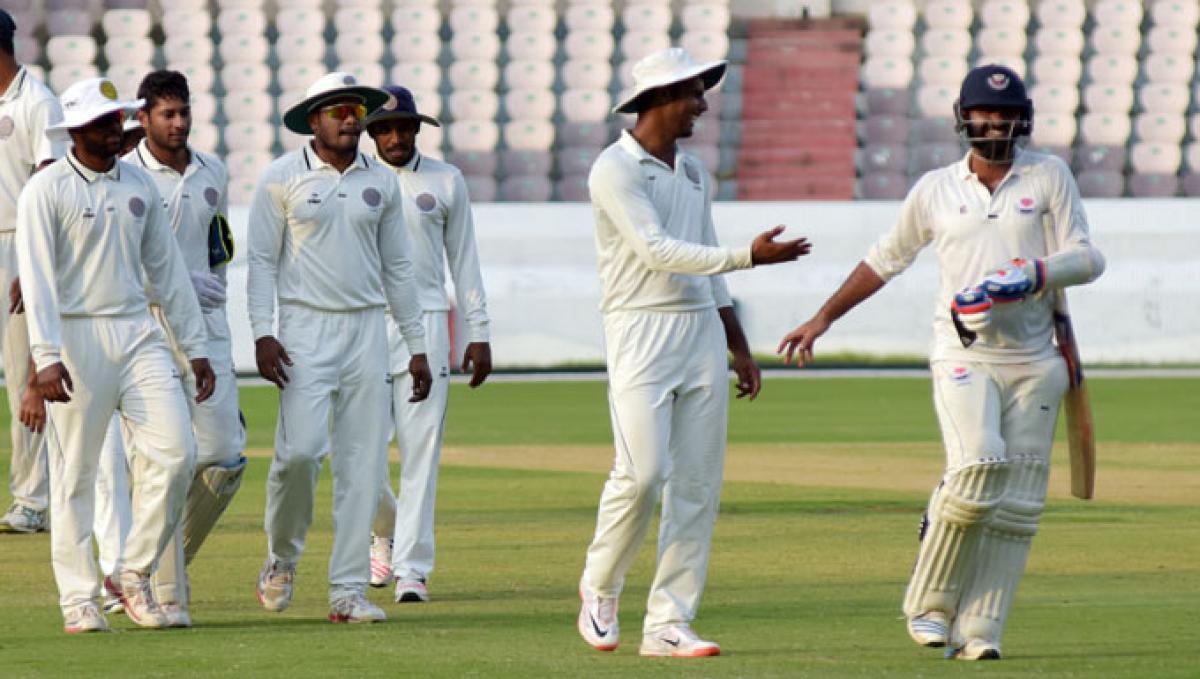 Highlights
With the ending of April Fool's day just yesterday, we ask youngsters where to draw the line of control while playing pranks on friends and family. ...
With the ending of April Fool's day just yesterday, we ask youngsters where to draw the line of control while playing pranks on friends and family.
A pinch of humour is not a bad idea, especially when we are surrounded by so many tensions. But things looks good only till a certain level. I wouldn't mind if someone played a prank on me but not to an extent that I feel awkward. For me, embarrassment in front of peers and family is really demeaning and something and I wouldn't do something like that to others as well. A joke is good, but not at the cost of someone's dignity. -
Amulya Jonnalagedda, BTech,
Pragati Engineering College, Kakinada
I always play a prank keeping in mind the person's closeness to me. Be it a friend or family member, I am careful about the type of prank and the time to play. However, once I threw a prank on my friend and we had such great fun that it brought us closer.
- Girish Urlam, employeeA
Why should one draw a line while playing pranks on friends or family members? I just play a prank on them, after which I have a good laugh discussing about it with my other friends and family members.
- Rahul Sayana, employee
Humour is a great stress reliever and it is fun to play pranks. However, everything should be in a limit as too much of anything is too bad! It is important to know where to draw the line because if we do not understand our limit, it could end up in horrible consequences. Until it does not hamper one's integrity, it is well and good. I do play pranks but I make sure it is at the right time and right place because I would not want to end up hurting or embarrassing someone.
- Krishna Kanth, Student, NIIT
While planning pranks, I always keep in mind emotional and humourous side of the person I am playing it on. I am mindful of the timing and decide a threshold before which I can back off from the prank or change it. In case, the person takes offense I apologise. The bottom line is "prank is for fun" and I look at it that way.
- Sumit Mandal, employee
As the proverb goes 'It is a great loss to a man when he cannot laugh'. A good and healthy prank is always fine, but it should never go off limit. There's even a chance for the person opposite to be physically or psychologically traumatised. A prank is not that where a person's feelings are hurt. A prank has to be fun, not awkward.
- Mythri Hosur, Student
Playing pranks is nice, but only when it is done without crossing the line. Being a teacher, I would not like if my students played pranks on me. It is necessary to know on whom to play pranks. Fun is a good factor, but respect is important. The two should be balanced. Also, the relationship between two people is important. Playing a prank on someone close to you may not require limits. But, if it is on someone you do not know too well, there needs to be some discretion.
- Kosoor Padma, Teacher
Pranks are great fun for a few laughs. Everyone plays pranks in their life. However, the thing beyond the limit is not acceptable and it hurts person's feelings. It should not insult somebody. I think throwing pranks on sex matters and relationships should be off limits. If a prank goes bad, it isn't just bad for person on whom you are playing it but also for you.
- Devansh, Student, IIT Delhi