2016 to see more action on N power front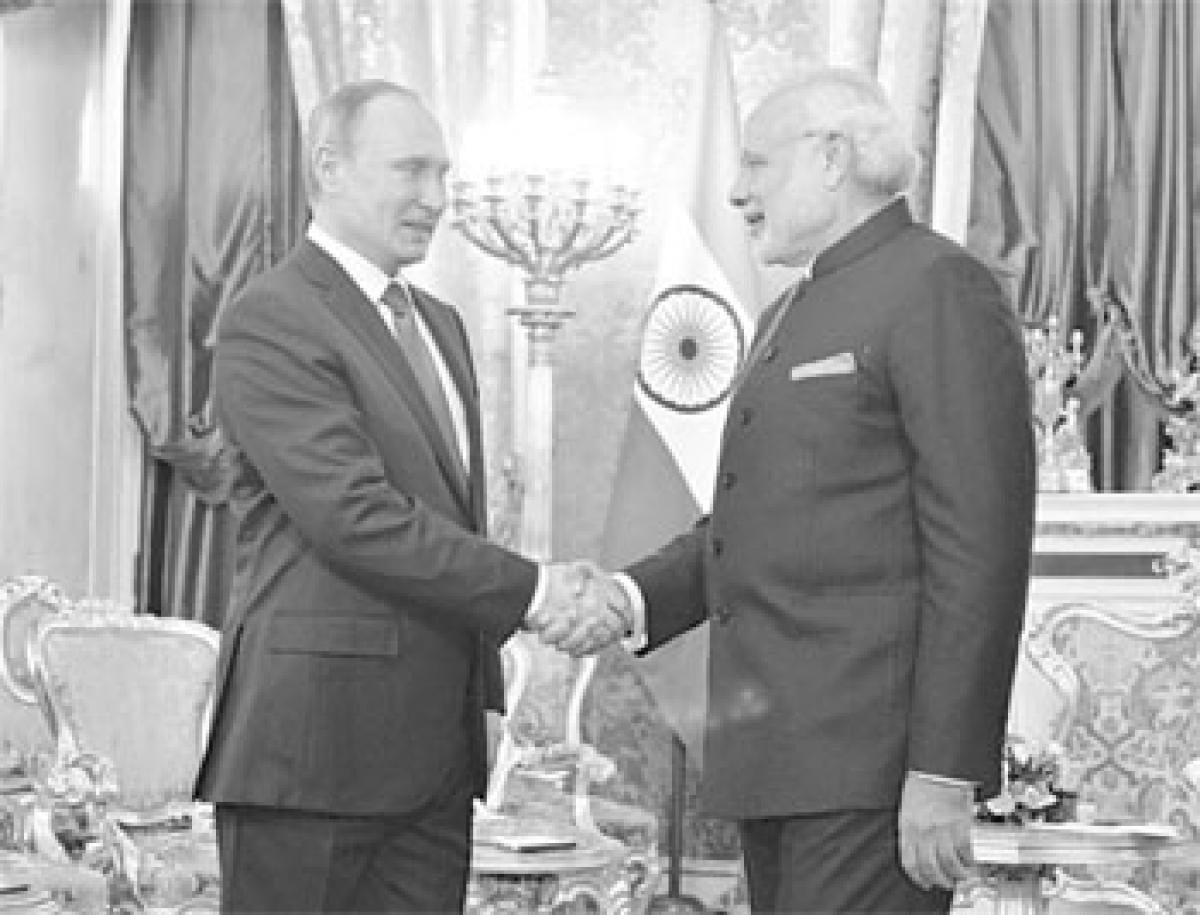 Highlights
The year 2015 could be said as the one of strengthening the foundation for increased foreign participation in the domestic nuclear sector by clearing...
Approval given for ` 1,600 crore India-based Neutrino Observatory (INO) Project to be located in Tamil Nadu
NPCIL achieved generation of 36,826 million units from January 1, to December 15, 2015, with overall capacity factor of 77 per cent
Land acquisition is in progress for the two nuclear plants at Chutka in Madhya Pradesh and Mahi Banswara in Rajasthan
Sekhar Basu named chairman AEC and secretary, Deparment of Atomic Energy
Shiv Abhilash Bhardwaj appointed chairman of the Atomic Energy Regulatory Board (AERB) Agreement signed with Japan on peaceful use of nuclear energy
The year 2015 could be said as the one of strengthening the foundation for increased foreign participation in the domestic nuclear sector by clearing doubts on nuclear liability, signing a uranium souring agreement, civil nuclear cooperation agreements with a couple of countries.
The year also saw India taking steps to increase the local content in the reactors imported from Russia. During his visit to Russia, Prime Minister Narendra Modi said cooperation between the two countries in the nuclear sector was increasing.
"We are making progress on our plans for 12 Russian nuclear reactors at two sites. The agreement that took place on December 24, 2015 will increase Indian manufacturing content in these reactors. It supports my mission of Make in India," he said.
During the year, India finalised an administrative arrangement with the US on monitoring, inspection and other safeguards of nuclear items sourced from that country. Indian atomic power plant operator Nuclear Power Corporation of India Ltd (NPCIL) and AREVA, France signed a pre-engineering agreement.
To meet the concerns of nuclear liability the Indian Insurance Pool with a corpus of `1,500 crore was set up. However, the policy covering the public liability risks is yet to be issued as NPCIL wants some changes in conditions.
The year also saw the shutting down of the first 1,000 MW unit of NPCIL at Kudankulam in Tirunelvelli district for refuelling and maintenance; and the start of sodium loading in the upcoming 500 MW prototype fast breeder reactor (PFBR) at Kalpakkam, around 70 km from here.
"Next year will see lot of action. In January, the first unit at Kudankulam will restart generation. The second 1,000 MW unit at Kudankulam and the PFBR are expected to go critical - beginning of the fission process - for the first time," Atomic Energy Commission chairman Sekhar Basu said.
He said India will be signing the remaining agreements with Russia for the third and fourth units at Kudankulam, estimated to cost around `40,000 crore. "Sometime mid next year the site work would begin for the next two units.
The project construction period will be seven years starting next year," Basu said. In a statement issued after his talks with Modi, Russian President Vladimir Putin said: "We have agreed on India's assigning another plot for the construction of Russian power units, where we intend to use the latest...reactors built with the application of the latest and safest technologies."
"We intend to begin the construction of the third and fourth units (at Kudankulam) in the near future. Negotiations are underway on units five and six," he said. According to Putin, these are all practical steps for implementing the Strategic Vision of Russian-Indian Cooperation in Peaceful Nuclear Power Use signed a year ago. "It contains plans to jointly build in India at least six more power units over a period of 20 years," Putin said.
By:Venkatachari Jagannathan
Subscribed Failed...
Subscribed Successfully...