Excellence is their catch word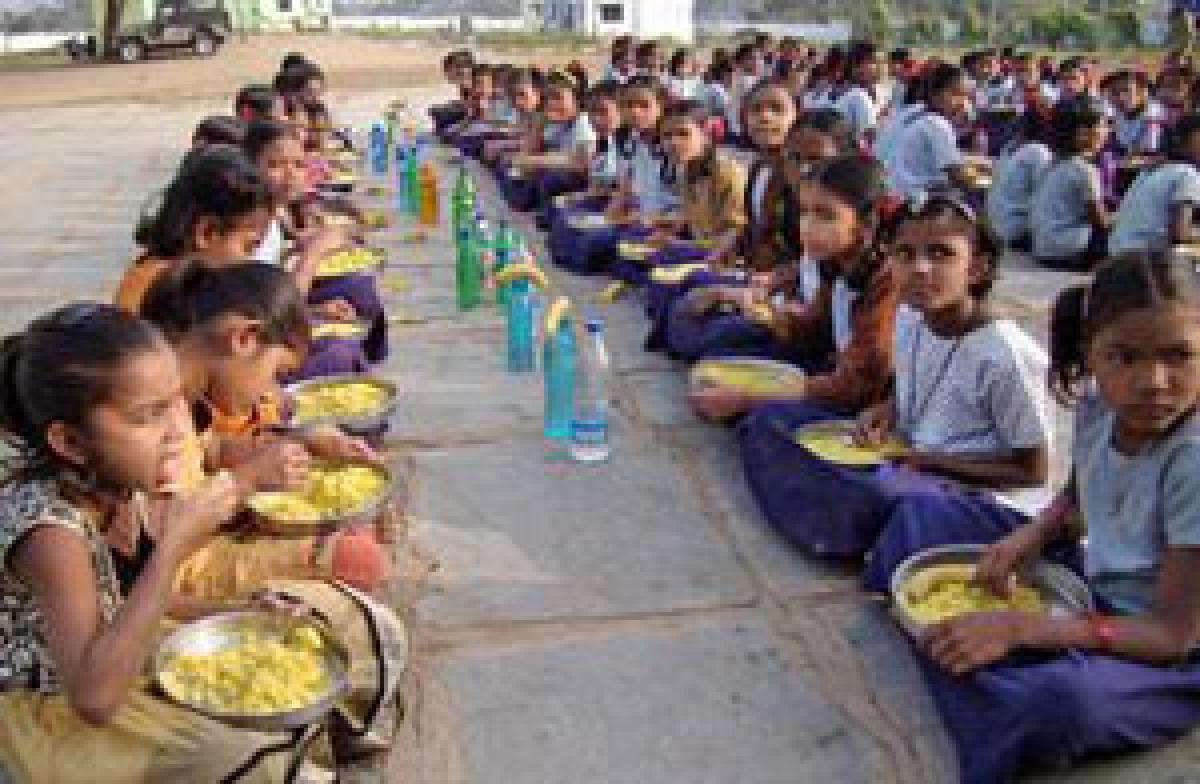 Highlights
Definitely these institutions are going to add a feather in the crown of the Gurukulam. Let's hope these wild blooms will blossom in future also.
They do not have air conditioned rooms; they have ordinary classrooms some of them with fans. Their parents are not educated or millionaires, they are merely crude illiterates, eking out their livelihood on fields. They do not hail from cities or towns; they come from the deprived and down-trodden sections of the sections in the interior tribal pockets. We do not find their photos in media. They are anonymous and obscure. Nor do they enjoy any corporate facilities. And yet their determination and solid dedication led them towards their goal. Their backwardness did not deter them from realising the goal. Yes, the tribal boys excelled in the Telangana State Intermediate results announced on Friday scoring 988 in MPC and securing sixth rank in the state and 980 in BPC. In spite of all their amazing achievements they do not need any publicity. What they need is a word of applause and encouragement along with some financial assistance to pursue the professional courses.
The excellence institutions run under the aegis of the Telangana Tribal Welfare Gurukulam really and literally excelled in the Intermediate results. The Gurukulam is running four such institutions one at Rajendranagar, Hyderabad called IIT Study Centre, two Colleges of Excellence at Warangal and Mannanur and one School of Excellence at Khammam. These institutions aim at achieving admissions in the national level prestigious institutes such as IITs and NITs and EAMCET at state level. Every year good number of students get admitted into them.
Astonishingly all the 178 students from IIT Study Centre, Rajendranagar have achieved 'A' grade which is not possible even for a corporate college. Even the other excellence institutions are heading towards outstanding performance. They have created history rewriting all the previous records. Now the students are gearing up for IIT (Advance) having been qualified in the IIT (Mains). They seem to be suave to face any examination.
Their curricular activities are not so different. The teaching system is simply didactic but not pedantic. They do not have classes from early morning to late night. They do not have any pressure and they are not subjected to any stress. They are free to study whatever they want under the supervision of lecturers in the lap of nature. They can play games in the evenings to recharge their minds. Recommended reference books are always kept available to them. They celebrate functions and festivals on a par with others studying in general colleges. There is a scope for development of all round personality and adequate exposure as they will have guest lectures by eminent educationists.
All this has become possible with the myriad mindedness of the bureaucrats like Chaya Ratan, IAS (Rtd), K V Satyanarayana, IAS (working in Andhra Pradesh) and R S Praveen Kumar, IPS who is presently the Secretary of the TW Gurukulam. They have extended their fullest support to develop these excellence institutions. Recently the TW Department has decided to provide Rs 50,000 to each student who gets admitted into IIT or NIT and a laptop. So far the students have proved their mettle in all examinations and exhibited their capability. Definitely these institutions are going to add a feather in the crown of the Gurukulam. Let's hope these wild blooms will blossom in future also.
Sriramakavacham S K
(Writer is a junior lecturer English, TTW IIT Study Centre, Rajendranagar.)