India's bilateral relationship with major powers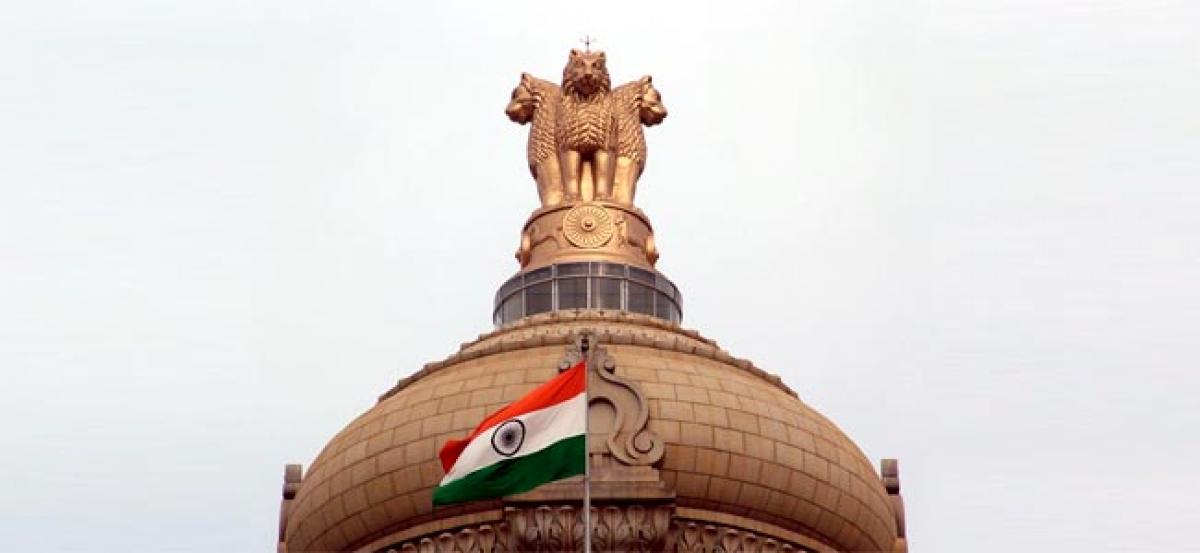 Highlights
 Recently, all founding nations of TPP met barring USA with presence of China. It is evident from the fact that China is trying to step into US's shoes with the remaining TPP partner
- Recently, all founding nations of TPP met barring USA with presence of China. It is evident from the fact that China is trying to step into US's shoes with the remaining TPP partner developing nations eager to finalise the partnership as they have invested time, resources and political capital—especially on beyond-the-border issues like labour standards, environment rules and intellectual property laws and would like to see them reaping benefits.
- This will likely see changes in alternative Asia-Pacific trade agreement which is the oldest preferential trade agreement among developing countries in Asia-Pacific.
- Now there are hopes of a new pact which will be built on the back of Latin America's four-country Pacific Alliance and South-East Asia's Regional Comprehensive Economic Partnership (RCEP).
- This shows that USA and China have both crowded India's geostrategic space. India is now experiencing cramping from both the sides as both seem to dictate separate trade policies which affect India's economic and trade interests.
India's global trade prospects
India is part of the RCEP trade and investment initiative being negotiated between 16 countries—10 countries from the ASEAN (Singapore, Malaysia, Thailand, Indonesia, Cambodia, Vietnam, Laos, Myanmar, Brunei and the Philippines) and six others with which the ASEAN has a free trade agreement (India, China, Japan, South Korea, Australia and New Zealand).
There are common TPP members too — Australia, Brunei Japan, Malaysia, New Zealand, Singapore and Vietnam.
RCEP provides India the platform to market and establish its strategic and economic presence across the Asia-Pacific.
It also provides India an opportunity to bring multilateralism back to centre stage.
With TPP out of sight for a while, India has a significant opportunity to spread its outreach to the South East Asian and Pacific countries.
The tussle and the result
China is keen at assuming the leadership of RCEP and its role is already acknowledged in Asia-Pacific alliance.
Thus, it will be important to know the shaping up of new trade and investment agreements, especially who gets to set standards and the nature of standards finalized.
On the other hand, TPP which was left to be doomed is expecting a survival chance. However, its insistence on standardized labour, environment and intellectual property right (IPR) regulations and other issues too conflict with notions of sovereignty.
With China being a part of both important regional trade partnerships, it is to be known if it will take a similar approach or not while dealing. Though it has endorsed WTO compatible trade agreements, it needs to be known if it will selectively pick rules to suit its own interest.
India's trade relation with:-
China
India and China share an uneasy geostrategic relationship, especially in trade. The total India-China bilateral trade in 2016 amounted to $70.8 billion, a decline of 2.1%. Also, India's trade deficit with China mounted to a whopping $46.56 billion in 2016.
RCEP is a mega trade deal that aims to cover goods, services, investments, economic and technical co-operation, competition and intellectual property rights.
As the domestic industry has apprehensions over a deluge in imports from countries such as China after the duty cut under the agreement, India wants certain deviations for such countries.
However, India's three-tiered tariff proposal for the RCEP has already met with disapproval (India is willing to let go of the three-tier structure for tariff reduction for goods if it gets commitment on foreign direct investment in services from its 15 partners.) and India's push for inclusion of trade in services faces multiple opposition.
- It is observed that India had traditionally friendly relation. In 1962, China invaded India and occupied huge areas. After that the relations between the two countries became strained. India always makes efforts to improve relation with China. India wants good solution of the boundary issues. But China wants to delay solution to the border issue.
- With respect to the boundary disagreement, India's has clear position. In 1988, former P.M. Rajiv Gandhi said that any solution to Indo-China boundary issue must be reasonable not only to the two governments but also to the people of the two countries. Rajiv Gandhi's visit to China in December 1988 was considered as beginning in the relations between the two nations.
- It was sensed that a favourable climate and condition should be created for good solution to the issues between two nations. Chinese P.M. Li Peng also visited to India in December 1991and helped to develop good understanding. However co-operation and exchange of delegations in areas like culture, sports and trade has been resumed, but the boundary issue remained to be sorted out.
- In spite of persistent suspicions remaining from the 1962 Sino-Indian War and continuing boundary disputes over Aksai Chin and Arunachal Pradesh, Sino-Indian relations have improved progressively since 1988. Both countries have sought to reduce tensions along the frontier, swell trade and cultural ties, and normalise relations.
- In both nation, high-level delegates and ministers regularly visit. Such efforts have helped to improve relations. In December 1996, PRC President Jiang Zemin visited India during a tour of South Asia. While in New Delhi, he signed with the Indian Prime Minister a series of confidence-building measures for the disputed borders. Sino-Indian relations suffered a brief setback in May 1998 when the Indian Defence minister justified the country's nuclear tests by citing potential threats from the PRC.
- Nevertheless, in June 1999, during the Kargil crisis, then-External Affairs Minister Jaswant Singh visited Beijing and stated that India did not consider China a threat.
- By 2001, relations between India and the PRC were improved, and both nations handled the move from Tibet to India of the 17th Karmapa in January 2000 with delicacy and tact. In 2003, India formally accepted Tibet as a part of China, and China recognised Sikkim as an official part of India in 2004.
- Since 2004, the economic growth of China and India has also helped furnace closer relations. Sino-Indian trade reached US$65.47 billion in 2013-14, making China the single largest trading partner of India.
- The growing economic reliance between India and China has also bought the two nations closer administratively, with both India and China excited to resolve their boundary dispute. They have also worked together on several issues ranging from WTO's Doha round in 2008 to regional free trade agreement.
- Alike Indo-US nuclear deal, India and China have also agreed to cooperate in the field of civilian nuclear energy. Though, China's economic interests have conflicted with those of India.
- Indian government always tries to improve relations with Islamabad and the PM has developed an excellent relationship with the Chinese leadership "The Prime Minister has particularly developed an excellent relationship even with the Chinese leadership. India has a boundary issue with them. And the boundary issue is unresolved. There are other several issues related to China, which are of our concern. But at least the tense situation around the boundary does not exist
USA
-
Trade and economic partnership between the US and India has been a key component of the bilateral relationship.
- A new US Financial and Economic Partnership to strengthen bilateral engagement on macroeconomic, financial, and investment-related issues was launched in New Delhi in April 2010 by the Finance Minister Mr.Pranab Mukherjee and US Treasury Secretary Timothy Geithner.
- The Second Meeting of India- US Financial and Economic Partnership was held in Washington D.C in June 2011.
- The India-US Trade Policy Forum (TPF) was established in July 2005 to discuss issues related to trade.
- The last and seventh meeting of the TPF took place in Washington DC from September 21- 22, 2010.
- An Agreement on Framework for Cooperation on Trade and Investment was signed during the visit of Minister for Commerce & Industry, Mr. Anand Sharma to USA in March 2010.
- As part of the Economic Dialogue, a separate Commercial Dialogue has been set up to cover (a) Trade Defence Measures (b) Small and Medium Enterprises and (c) capacity building on Intellectual Property Rights (IPRs).
- For greater involvement of private sector in discussion on issues involving trade and investment the bilateral India-US CEO's Forum was reconstituted in 2009.
- The fourth round of the reconstituted CEOs' Forum to facilitate a structured dialogue between the industry and the government was held on 22 September 2011 at Washington DC. Separately a Private Sector Advisory Group (PSAG) has also been created consisting of prominent Indian and international trade experts to provide strategic recommendations and insights to the US-India Trade Policy Forum.
- The India-US aviation cooperation program (ACP) was established in 2007 to further cooperation as a public-private partnership between the Indian Ministry of Civil Aviation and US Federal Aviation Administration, the US Trade and Development Agency (USTDA), other US Government agencies and US aviation companies. Bilateral trade has diversified and encompasses a wide range of products, services and technology.
- An expanding & vibrant architecture of dialogue on commercial, economic and technology related issues has given a fillip to this cooperation. India-US total merchandise trade was US $57.80 billion in 2011.
- The two way services trade was US $42.50 billion in 2009. The two governments have resumed technical-level negotiations on a bilateral investment treaty. A tantalization agreement has also been under discussion for some time.
In recently concluded G20 meeting, US's intention to pursue protectionism and refusal to commit itself to free trade marks the first step down a dangerous road.
US President Donald Trump's administration has repeatedly emphasized that it prefers bilateral agreements over multilateral compacts.
Its 2017 Trade Policy Agenda makes it official: "The overarching purpose of our trade policy…will be to expand trade in a way that is freer and fairer for all Americans…these goals can be best accomplished by focusing on bilateral negotiations rather than multilateral negotiations—and by renegotiating and revising trade agreements when our goals are not being met."
India does not have a free trade agreement with the USA. The negotiations over a bilateral investment treaty between the two countries are stuck. BITs impose obligations under international law on host states to protect foreign investment from the other state.
In the IPR norms, India claims its IPR regime is compliant with the WTO's Agreement on Trade-Related Aspects of Intellectual Property Rights (TRIPS) while the US insists on a WTO-plus framework. This has prompted the US to unilaterally include India in its "Priority Watch List" under Special 301.
The investor-state dispute system where foreign investors can sue sovereign countries in a third country through international arbitration is also a contentious issue.
However, India's home-grown BITs version — called Bilateral Investment Promotion and Protection Agreement (BIPPA) — has been revised to allow foreign investors to opt for international arbitration only after exhausting all domestic legal options. The draft model agreement is awaiting finalisation.
UAE
India and the UAE enjoy strong bonds of friendship based on civilization links, age-old maritime trade and vibrant people-to-people contacts. Close geographical proximity, historical links, cultural affinity, natural synergies, shared aspirations and common challenges provide further impetus to this robust engagement. In this post let us see the important dimensions of India-UAE relations.
India-UAE Bilateral
Relations: The 'ups' and 'downs'
The relation, though occasionally marred by UAE support for Pakistan (on the Kashmir issue), has greatly flourished especially after the accession of H. H. Sheikh Zayed Bin Sultan Al Nahyan, as the ruler of Abu Dhabi in 1966, and subsequently with the creation of UAE federation in 1971.
It was after 24 years (Indira Gandhi in May 1981), that an Indian PM visited the country (President had visited in November 2010) last year in August 2015. This shows the renewed interest Indian foreign establishment is showing in the region; as part of the Link West Policy.
The bilateral relation was recently in news for the visit of Abu Dhabi crown prince Sheikh Mohammed Bin Zayed Al Nahyan. The relation has been elevated to the level of Comprehensive Strategic Partnership Agreement, outlining a roadmap for deepening co-operation.
Commercial Relations
The age-old maritime trade has evolved into a full-fledged economic and commercial partnership in recent times. Though the trade was valued at $180 million per annum in the 1970s, today around $60 billion worth of goods and services move across the borders, making UAE, India's third largest trading partner for the year 2014-15 after China and US. Moreover, UAE was the second largest export destination of India with an amount of over US$ 33 billion for the year 2014-15. For UAE, India was the largest trading partner for the year 2013 with an amount of over US$ 36 billion (non-oil trade).
India's major exporting items are: Petroleum products; precious metals, stones, gems and jewellery; minerals; food items (cereals, sugar, fruits & vegetables, tea, meat, and seafood); textiles (garments, apparel, synthetic fibre, cotton, yarn); engineering & machinery products and chemicals.
India's major importing items are: Petroleum and petroleum products; precious metals, stones, gems & jewellery; minerals; chemicals; wood & wood products.
India-UAE Relations: Areas of Improvement
Grievance Redressal for the migrant Indian workers in UAE:
There is a renewed vigour to set up such a mechanism on a bilateral level. Ministry of External Affairs is working to evolve a new arrangement that would make the recruitment process more transparent. India and UAE signed a MoU in the field of Manpower Sourcing in December 2006 and a Protocol to streamline the admission of Indian contract workers by way of an electronic contract registration and validation system was signed. The Embassy also has Indian Community Welfare Fund (ICWF) for providing short term economic assistance (food, shelter, passage expenses etc.) to destitute workers/housemaids in distress.
India can offer her expertise in sustaining a diverse nation, without much friction, to the West Asian countries, especially since the region is great turmoil, largely rooted on Sunni-Shia strife.
Since UAE's oil trade largely flows through the Indian Ocean, our Navy can play more proactive role in guarding the waters. The recently released Maritime Doctrine of Indian Navy rightly gives due importance to the Persian Gulf region.
Conclusion
India hopes to have an RCEP membership to keep its geostrategic ambitions afloat. Incidentally, it will have to contend with China's growing dominance and increasing pressures to further reduce tariffs. China has accused India of blocking RCEP pact, but India will have to find its hold and way through the hard negotiations. India's trade deficit with China is continuously growing and a reversal seems nowhere near. On the other hand, India will have to also contend with US' insistence on bilateral treaties and a re-examination of all existing trade relations against India's choice for multilateralism. Ironically, India enjoys a trade surplus with the US—in 2015, it touched $30 billion. Concluding, there is a need of some dexterous negotiations to manage these two trade partners and contradictions and maintain and grow India's presence in the intended regions.
Expected Questions
India faces twin challenges from China and USA in terms of trade and economic relations. Examine.
General Studies 2
Bilateral, regional and global groupings and agreements involving India and/or affecting India's interests
Effect of policies and politics of developed and developing countries on India's interests