AP students prefer to study in Australia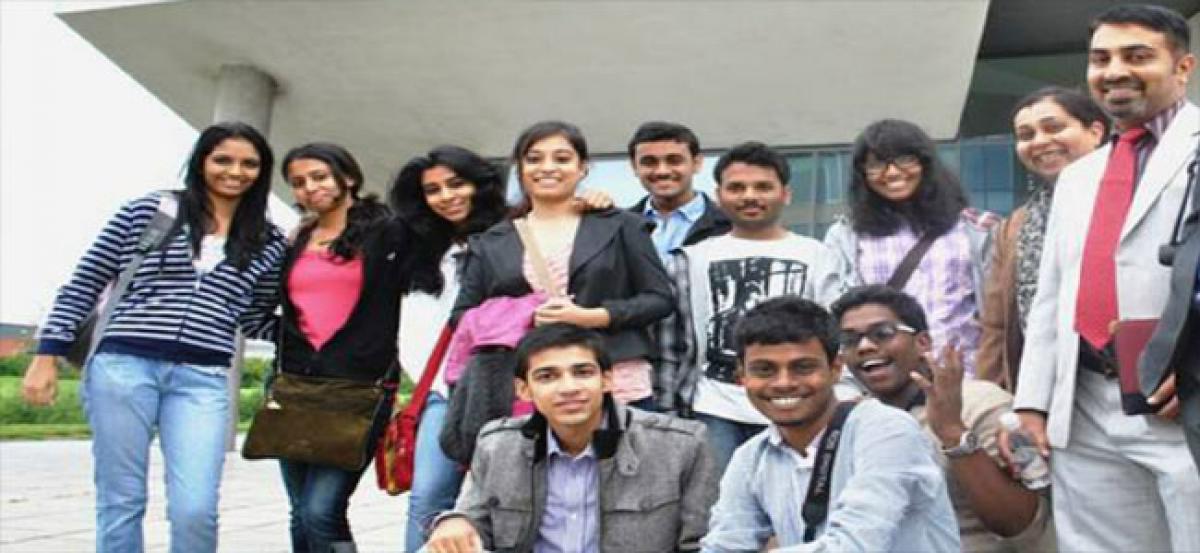 Highlights
n a recent study conducted by Pearson for PTE Academic, the computer-based test of English proficiency for immigration and study abroad, Australia...
New Delhi: In a recent study conducted by Pearson for PTE Academic, the computer-based test of English proficiency for immigration and study abroad, Australia emerged as the new preferred destination for PTE Academic test takers in India planning to study abroad.
The study reveals that applicants from Andhra Pradesh, Gujarat and Punjab show the strongest desire to study at an Australian university. Furthermore, 93% of these students apply for post-graduate courses while only 3.5% opt to pursue graduate courses.
On the preference of specialisation, the study revealed that 23.8% students going abroad prefer Business Management, followed by Engineering (21%) and Accounting and Finance (11.2%). Business Management, Engineering and Information Technology continue to be the most preferred subjects of choice for the students, however, there has been a significant shift towards Health & Life Sciences, Accountancy and Finance.
Globally, PTE Academic is accepted by thousands of academic programmes in the USA, UK, Canada, Singapore, Ireland, Australia and New Zealand. PTE Academic scores are accepted when applying to migrate to Australia and New Zealand. Most recently it was accepted by Engineers Australia for migration skills assessment purposes.
About PTE Academic PTE Academic is a computer-based language test that offers international students and employment seekers a fast (results typically in five business days), fair (accurate computer marking with no potential for examiner bias) and flexible (test sessions 363 days of the year) way of proving their English language proficiency.
The test is accepted by 100% of universities in Australia, Ireland and New Zealand. PTE Academic is also accepted by renowned colleges, universities, training providers and professional associations across USA, UK, Canada and Singapore, including Harvard Business School, Yale University, INSEAD and London Business School.
About Pearson India Founded in 1844, Pearson is the world's learning company, with 35,000 employees across 70 countries worldwide. We have expertise in educational courseware and assessment, and a range of teaching and learning services powered by technology.
Our mission is to help people make progress through access to better learning. We believe that learning opens opportunities, creating fulfilling careers and better lives. Our unique insight and world-class expertise comes from our long history of working closely with teachers, learners, researchers, authors, and thought leaders.
Our products and services are used by millions of teachers and learners around the world every day. We are organized around three key stages of learning - a) K- 12, b) Higher education and test preparation and c) Vocational and professional education.
Established in India since 1998, Pearson has introduced its wide range of products and services in educational institutes as well as directly to the learners.
Subscribed Failed...
Subscribed Successfully...