Don't fret, help is at hand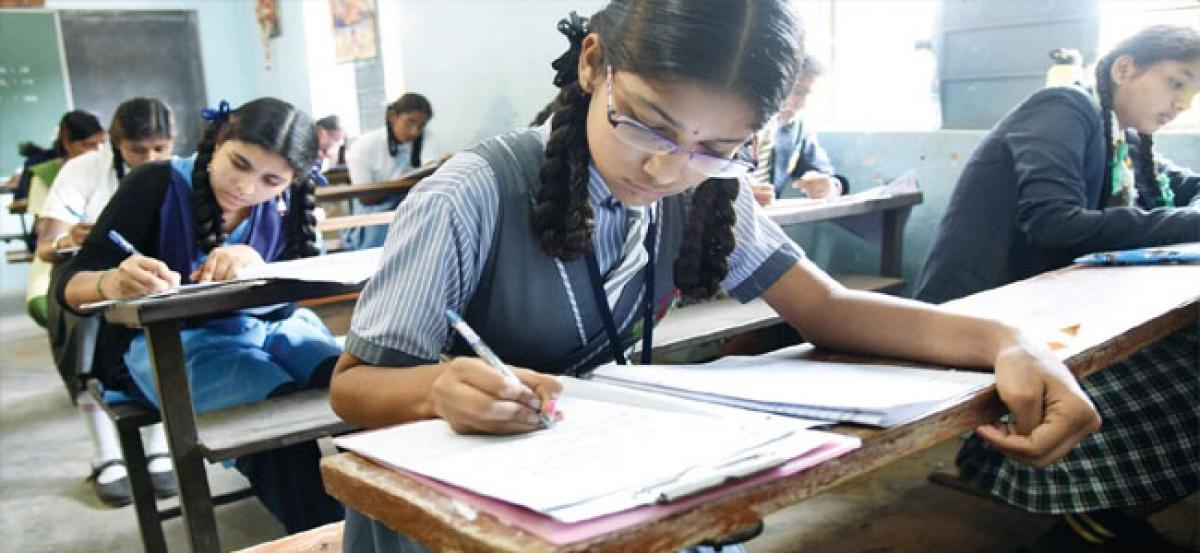 Highlights
It-'s exam time and you are getting cold feet, right? But don-'t fret. The prime minister is backing you, and schools, boards, counsellors and even a...
New Delhi: It's exam time and you are getting cold feet, right? But don't fret. The prime minister is backing you, and schools, boards, counsellors and even a soft drink brand are all lending a helping hand -- and a concerned ear.
Last week, Narendra Modi addressed students across the country on exam worries and launched his book "Exam Warrior" with 25 mantras to overcome such fears. "You are not talking to the prime minister of India, you are talking to a friend," Modi told the students.
The 200-page self-help book is peppered with tips on how not to get bogged down by exam pressure. Besides anecdotes and confidence-enhancing words, it mentions yoga as a stress buster. Clearly, there's reason for concern. According to the National Crime Records Bureau 2015 data, one student commits suicide every hour in India.
Psychiatrist Lav Kaushik underscored the gravity of the problem and said it was a result of a combination of factors. Cut throat competition, parental expectations, students' own aspirations and poor stress coping skills caused pressure to mount, Kaushik said.
But the issue is being highlighted with the help of government-run advertisements, health talks in schools and other awareness campaigns. Many schools and boards hold counselling sessions before the examinations.
The Central Board of Secondary Education (CBSE) also has a toll-free help-line number for students that will be functioning till April 13.
Health drink brand Horlicks has initiated a new digital platform to support students, while popular soft drink Mirinda is running a campaign called "Release The Pressure" with Fortis Healthcare.
The Mirinda campaign, which seeks to renew conversations around the pressures faced by teenagers, includes a help-line number for parents and students which gives them instant access to expert psychologists on ways to overcome exam related stress.
This is a cycle we see repeated every year, where children are burdened with the pressure of exams and performance.
Excessive pressure leads not only to anxiety but also low confidence, sleep difficulties, mood disturbances and burnout," said Samir Parikh, Director - Mental Health and Behavioural Sciences, Fortis Healthcare.
Working towards reducing the pressure and anxiety of exams has to be a priority for society, he said. "Mirinda and Fortis have set up a help-line number for parents and students to gain instant access to expert psychologists, he added.
Most parents, teachers and students saw exams as a break or make situation, said Kaushik. "Students who are anxious and have poor stress coping skills are the most vulnerable ones, and a few of them take the extreme step of self harm, the consultant psychiatrist said.
Not surprisingly, Radha Bhatt, the mother of a class 11 student at the Army Public School in New Delhi, hardly slept when her daughter was preparing for her board exams last year.
When my daughter was appearing for her Class 10 boards, we decided we would be as calm as possible. We made it a point that at home, the exam would be talked about or discussed just as we treated any unit test," she said.

But some feared "helicopter parenting" -- fathers and mothers who constantly hovered around their offspring -- may end up harming children.
A Social Science teacher at a government school in Jammu, Rajni Gupta, said she feared it may lead to children not being ready to take up the bigger battles later.
Understand that exams are not the end of the world, and they should not be seen like that by anyone. But, we should never undermine its importance in a child's life.
A bit of stress just means that they are taking things seriously. And there is nothing wrong with it. So rather than protecting your child from the process itself, try to educate them about the process better and how it is for their good," she said.

By Manik Gupta
Subscribed Failed...
Subscribed Successfully...