Hyderabad Old City school kids fly to Hong Kong Space Centre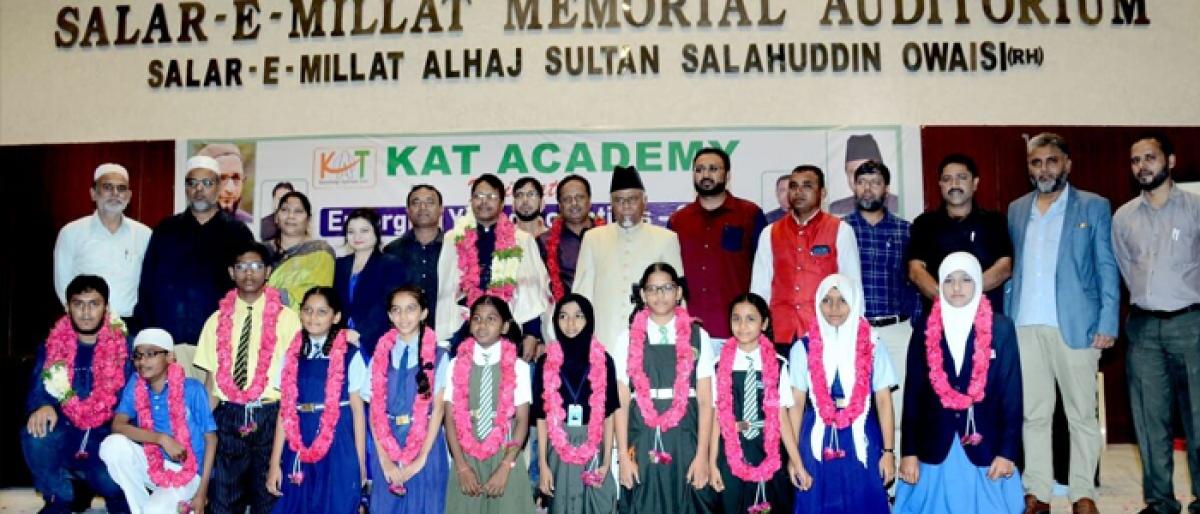 Highlights
KAT Academy hyderabad organised a felicitation programme Emerging Young Scientist recently at Urdu Maskan Khilwath, Hyderabad
​Hyderabad: KAT Academy hyderabad organised a felicitation programme "Emerging Young Scientist" recently at Urdu Maskan Khilwath, Hyderabad.
The dignitaries from minority community and other departmental officers felicitated the young future scientists belonging to underprivileged, low-budget schools on this occasion. The top eleven students of Talent Hunt Test conducted by KAT Academy is flying to Hong Kong Space Centre.
This tour is sponsored by KAT Academy free of cost, first time in the history of old part of city the students from low budget schools were on international tour.
Ahmed Pasha Quadri MLA, Charminar constituency, Misba Uddin Corporator Shastripuram, AIMIM attended the event and congratulated the students visiting Hong Kong. They praised the efforts of KAT Academy and the MLA Pasha Quadri said he is ready to help if the Academy needs any kind of support from them.