Poor air quality impacts the happiness index of China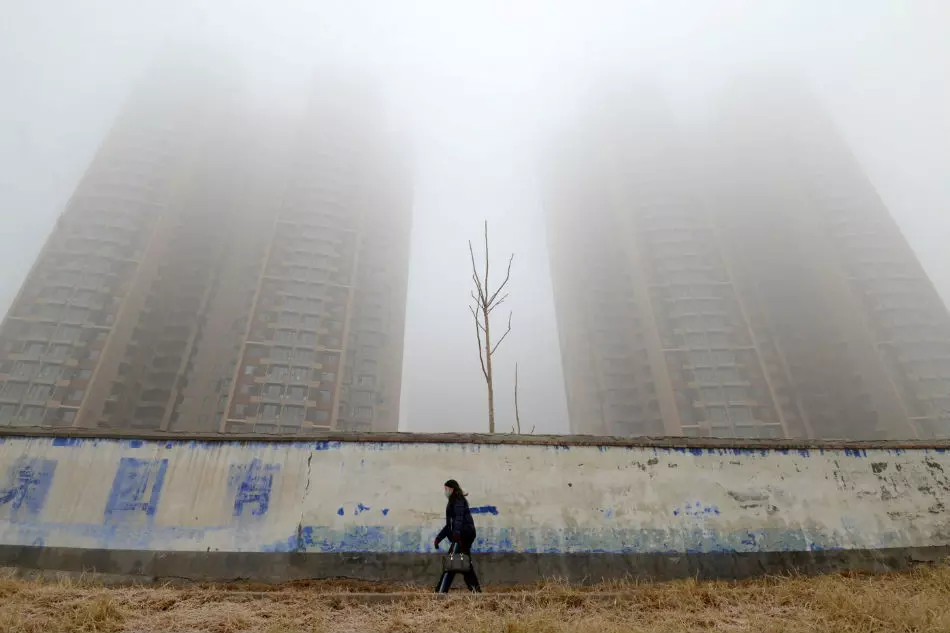 Highlights
Eyewatering, throatscratching air pollution is a major driver of big city blues in China, according to a study that matched social network chatter...
Paris: Eye-watering, throat-scratching air pollution is a major driver of big city blues in China, according to a study that matched social network chatter with fine-particle pollution levels.
"The take-away is simple," lead author Siqi Zheng, an associate professor at MIT and director of the University's China Future City Lab, told AFP. Zheng elaborated, "Higher levels of air pollution lower people's happiness in the world's most populous country. Dirty air is not the only blight on life in urban China, which is also plagued by soaring housing prices, worries over food safety, and poor public services. But health-wreaking pollution, especially microscopic bits from coal-fired power plants and factories that settle in the lungs, is a long-standing gripe of the country's burgeoning middle class."
More than a million premature deaths every year in China can be chalked up to air pollution, the World Health Organization and other research groups have concluded. A toxic cocktail of small and larger particulate matter, nitrogen dioxide (NO2), sulphur dioxide (SO2) and ozone (O3) is likewise linked to poor cognitive performance, labour productivity and educational outcomes.
On polluted days, people are also more likely to engage in impulsive and risky behaviour they may later regret, observational studies have shown. Awareness of the problem and its consequences is very high among China's city dwellers, a fact not lost on the government. After an embarrassing episode in 2012 when daily pollution levels published on Twitter by the US embassy in Beijing were consistently higher than official figures for the city, China's leaders declared war on smog-clogged air. They set up hundreds of monitoring stations throughout the country, and introduced more stringent standards, especially for small particles less than 2.5 microns (PM2.5) in diameter.
China's most heavily polluted cities, including Beijing and Tianjin, home to more than 35 million, particle density are often two, three and even four times higher than either standard. The Chinese government, in fact, has long monitored posts and conversations on social networks to track public opinion. Since 2013, PM2.5 particle pollution has dropped on average about 40 per cent, according to one recent study, but ground-level ozone pollution continues to climb.
Subscribed Failed...
Subscribed Successfully...