CM KCR to chair high-level meeting on Rythu Bandhu scheme tomorrow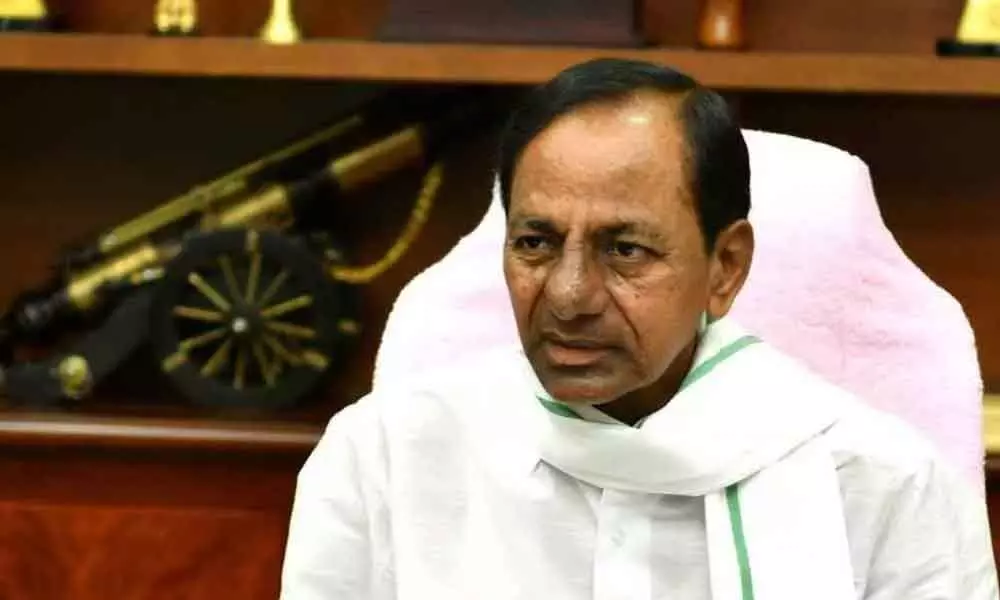 Highlights
Chief Minister K Chandrashekar Rao has called a high level meeting on the prestigious Rythu Bandhu scheme on Monday
Hyderabad: Chief Minister K Chandrashekar Rao has called a high level meeting on the prestigious Rythu Bandhu scheme on Monday.
The CM is likely to take some crucial decision on the implementation of the scheme mainly the release of funds and extending benefit to the poor farmers. A decision on the release of the second instalment amount under the Rythu Bandhu scheme will also be taken in the meeting.
The government would release the scheme benefit in the Rabi season in November every year. Due to various reasons including the elections to GHMC and financial crisis under the impact of the corona pandemic, the government did not earmark fund till the day.
It required nearly Rs 6,000 crore to provide cash incentive of Rs 5,000 per acre during the farming season. Official sources said that the government is planning to release the Rythu Bandhu benefit in phased manner in view of the scarcity of funds.
State Finance Secretary K Ramakrishna Rao summoned to attend the meeting and present the state financial status in the high level meeting.
State Agriculture Secretary B Janardhan Reddy was also asked to furnish the details of the farmers who strictly practised the regulated farming introduced by the government from this year.