Congress raises pitch for extending Rythu Bandhu to tenant farmers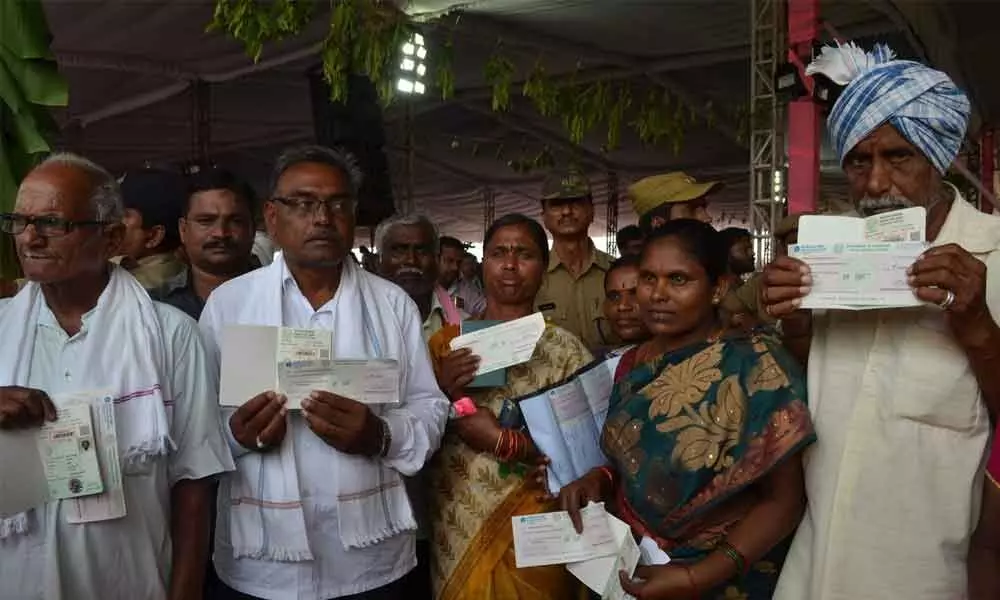 Highlights
Congress MLA Komatireddy Rajagopal Reddy says that 70 per cent of the farmers are cultivating lands on tenant basis
Hyderabad: Congress MLA Komatireddy Rajagopal Reddy on Saturday demanded the government to extend the benefits of Rythu Bandhu scheme to tenant farmers of the State.
Participating in the debate on the demands of Agriculture and other departments, he said that lakhs of landlords who did not cultivate are taking benefits of the scheme. He said that even he got about Rs 3 lakh for the lands being owned by him though he was affluent.
"I thought that this money should be spent for the poor and I have been giving the money got through the RB to poor people of my constituency," he said.
The MLA said that instead of giving Rs 12,000 crore under RB, the money should be spent on providing quality seed, fertilisers on subsidy and providing remunerative price to the farmers.
He said that 70 per cent of the farmers are cultivating lands on tenant basis. Speaking on the demands of the Excise department he said that the income accruing to the government through the sale of liquor is about Rs 20,000 crore.
He said that belt shops have been established in the villages to raise the sales of liquor. He said that lakhs of poor families have been suffering due to the consumption of liquor. Liquor is sold from 6 am to late in the night.
He said that the chief minister, who claimed that Road Transport Corporation would not survive at any cost in the past, now says that it would be run with profits.
He raised serious objection on comparing Congress with coronavirus. The chief minister who praised Congress president Sonia Gandhi as a deity now compares her with deadly virus.
Giving reply on behalf of the chief minister on the debate on the demands of Revenue department, Legislative Affairs minister V Prashant Reddy said that about 4 lakh Sada Bynamas have been regularised.
He said that the government is yet to give Land Certificate books to about 35 lakh farmers. Out of the total 70 lakh farmers who have been cultivating 1.70 crore acres, land records of 35 lakh have been regularised.
Excise minister Srinivas Goud said that the revenue through the liquor sale has increased due to the efficiency of the government.
He said that in the past liquor used to be brought illegally from other States and being sold here leading to losses to the government.
He said that the number of liquor shops remained the same in combined AP and in Telangana.
Transport minister P Ajay Kumar said that the losses of the RTC are being controlled. He said that the losses o RTC which were about Rs 900 crore in the past have been brought down to Rs 460 crore in this year.
Home minister Mohd Mahamood Ali said that about 6.40 lakh CCTV cameras have been provided in the State to control crime. About 64 per cent of the CCTVs of the country were in Telangana.