Hyderabad: Congress seniors eye PCC president post ; AICC averse to change of guard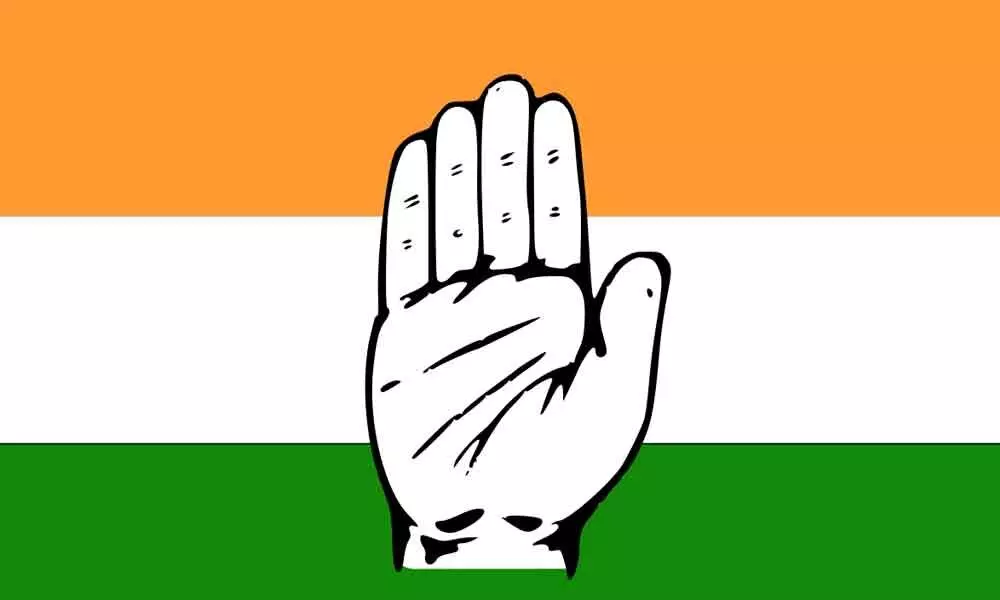 Highlights
Party sources say there is no discussion in the AICC about the change of State leadership. It may take more time to take a decision in view of the current Covid-19 crisis
Hyderabad: Expecting a change in the State leadership, senior leaders of Congress have stepped up their efforts to clinch the post of Pradesh Congress Committee president.
They have been holding group meetings with their followers and trying to impress upon the high command. Few leaders have been using pressure tactics to secure the post of the PCC president. As some messages appeared in the social media that a senior leader would be made new president of PCC, other seniors have got alerted and stepped up their efforts.
Though the high command has noticed these developments, it has not responded so far. Neither it has restricted the leaders who have been demanding PCC president post nor encouraging anyone. However, sources in the party said that the AICC may not take up replacement of PCC president in the present circumstances. There is no discussion in the AICC about the change of State leadership. It may take more time to take a decision in view of the current Covid-19 crisis.
The Telangana Congress leaders have stepped up their efforts to secure the PCC president post as soon as the BJP appointed new president to its State unit. Two weeks ago, a senior leader of the State met AICC functionaries and explained the consequences of change of leadership in State BJP unit and requested them to replace the present PCC president also. Few messages have appeared in the social media about the leader stating that he would be made PCC president. Opponents of this leader have taken up campaign against him and warned the AICC with serious consequences if he is made PCC president.
Alerted over these developments, other senior leaders have also made demands of replacing the PCC president with them. Few legislators have also held a meeting and sent their message to the AICC. At the same time followers of PCC president N Uttam Kumar Reddy are quite confident that there would be no change of leadership in the State in the near future.
They are sure that AICC has complete confidence in Uttam Kumar Reddy and may not effect any change immediately. The high command do not want to stir the hornets' nest of the State leadership. It may wait till two or three months or until the Corona crisis relents in the state and in the country for effecting a change of state leadership. It may give some more time to the present chief of PCC to deal with the situation arising out of the spread of Coronavirus.
Subscribed Failed...
Subscribed Successfully...