Hyderabad: TPCC Uttam blames BJP, TRS governments for rising fuel prices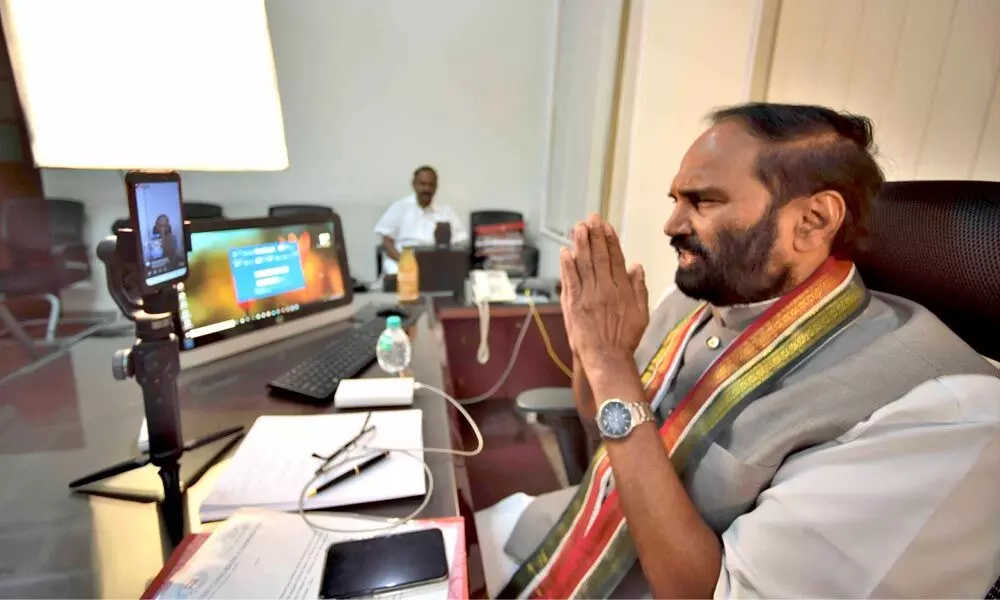 Highlights
TPCC chief asks party cadre to protest against inflated power bills on July 6
Hyderabad: Telangana Pradesh Congress Committee (TPCC) President & Nalgonda MP N Uttam Kumar Reddy informed that the party would organise protest against the rising prices of petrol and diesel on July 4 and against the inflated electricity bills on July 6.

Addressing the Congress cadre through social media platform Facebook on Friday, Uttam Kumar Reddy appealed to them to participate in both the protests in large numbers while following the Covid-19 guidelines of wearing masks and maintaining physical distance.
Reddy said that the Congress party would organise protest in mandal headquarters, towns and municipalities on July 4 and submit a memorandum to the President of India through the officials concerned. He said the protest was being organised at the national level on the directions of AICC President Sonia Gandhi. He asked the party cadre to conduct hour-long dharnas from 11 am onwards at Tehsil offices in Mandal Headquarters and at the municipality offices in towns. He asked them to submit memorandums addressed to the President to the Tahsildars and Municipal Commissioners concerned. Later, the Congress leaders should upload the video and photo clippings of agitation on the social media platforms like Facebook, Twitter, etc., as part of the 'Speak Up' programme.
The TPCC chief said that the BJP-led NDA government was extending the benefit of drop in global prices of crude oil to the common man. He pointed that during the UPA's regime in 2004-05, the price of petrol was Rs. 30 per litre and diesel was Rs. 25/ltr when per barrel cost of crude oil was $40. The fuel prices in the country were increased when crude oil became costlier. He said the price of crude oil in the international market today stands at $40. But the Modi government has not extended the benefit to the common people. Instead, it increased the Excise Duty to burden the common people. Similarly, he said the KCR government was collecting the highest Value Added Tax (VAT) on petrol and diesel in the country which boosted the prices of petrol and diesel to Rs. 83.49/ltr and Rs. 78.69/ltr today.