KCR gave top priority to social justice: KTR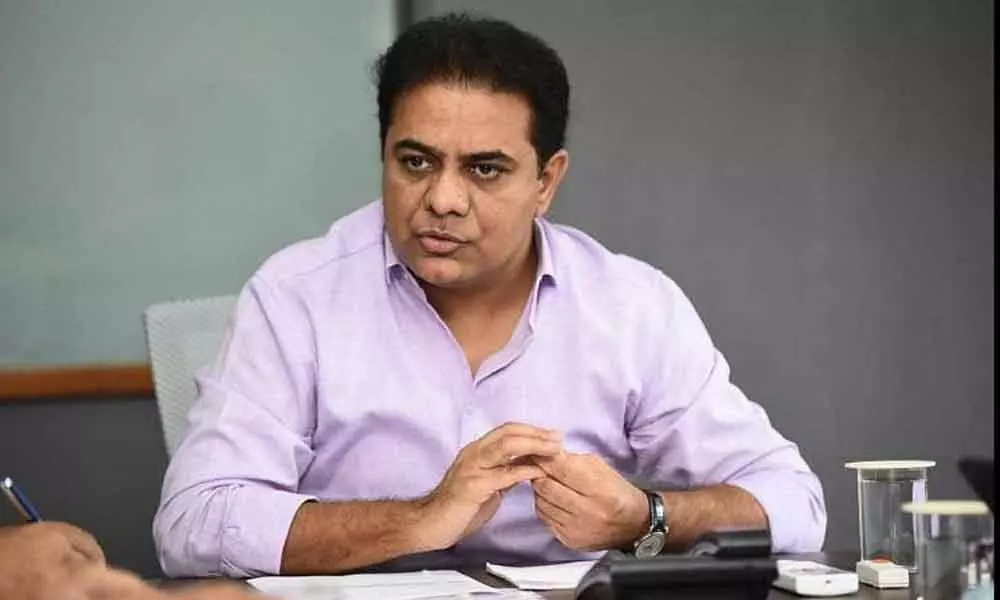 Highlights
He says that the party followed social justice in the posts of DCCB, DCMS chairmen and vice chairmen
Hyderabad: TRS working president KT Rama Rao on Sunday said that Chief Minister K Chandrashekar Rao gave top priority to the social justice in the distribution of posts in cooperative societies.
The TRS leader said that farmers, who are the voters in the cooperative elections, have expressed confidence in Chief Minister KCR. "TRS has once again given top priority to social justice.
Government has already brought many welfare programs for the weaker sections like BC, SC, ST and Minorities. Not only in government but also in party the party president gave these sections importance in the posts," said KTR.
KTR said that people of the State have given huge majority to the party in every election after formation of Telangana. He said that the party followed social justice in the posts of DCCB, DCMS chairmen and vice chairmen.
The BCs, SCs, STs and minorities could not get posts earlier because there were no reservations but TRS president KCR gave representation and proved his commitment towards weaker section, said KTR.
KTR said that out of the 36 posts in the DCCB and DCMS 17 posts were given to BC, SC, ST and minorities. About 48 per cent posts were given to the weaker sections, said KTR.
The posts were given to BC sub castes like Munnur Kapu, Yadav, Mudiraj, Minority, Perika, Lingayats. Under DCCB chairmen Mahabubnagar was given to minority, Khammam to Yadav community, Nalgonda DCMS to Yadav, Warangal DCMS to ST, Nizamabad DCMS to Munnuru Kapu, Medak to Lingayat.
KTR said that the target of TRS was to provide political representation to all sections of the society.
Recently, the weaker sections were given representation in the Municipal Chairperson posts more than their share in the reservation.
Several BC organisations have thanked the decision of the party to give representations to BCs in cooperative elections.