KCR sets goals for villages & officials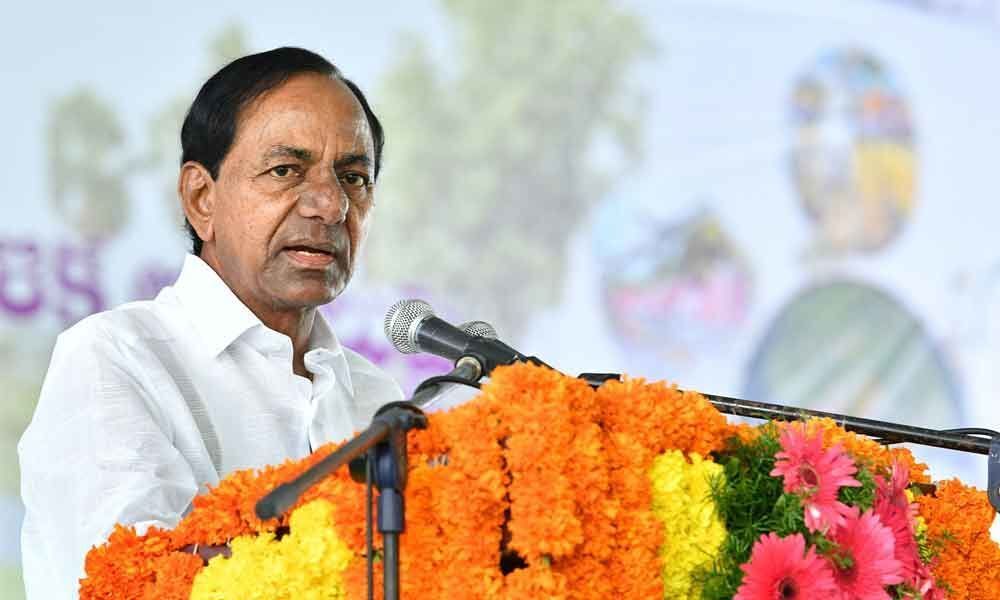 Highlights
Officials to face axe, if they fail in village action plan
Hyderabad: Telangana Chief Minister K Chandrashekar Rao on Tuesday warned officials that if they fail to achieve goals in implementation of "30-day special action plan", they will have to face disciplinary action which could even mean dismissal from service.
At a day-long meeting held here on Tuesday, the Chief Minister said that the action plan must be implemented in letter and spirit in all gram panchayats, which would come into force from September 6.
KCR called upon the officials and public representatives to develop Telangana villages as models for the country. After 30-day action plan the face of the villages should change for better and Dasara festival should be celebrated in a clean atmosphere.
The CM wanted the gram panchayats to focus on cleanliness, maintaining greenery, preparing one year and five-year plans, spending funds with prudence, collecting taxes without fail, paying electricity bills on time and maintaining streetlights.
"I request the collectors that they should take a lead role in implementing the programme," he said.
Special officers with deputy collector rank would be appointed to assist the collectors in implementation of the action plan. One hundred flying squads with senior officers would also be formed to inspect the implementation of the action plan all over the state.
These squads will make surprise visits to the gram panchayats after the 30-day programme. The villages, which would achieve the target, will be rewarded and those who fail will be punished, he said.
KCR said the gram panchayats are given Rs 339 crore per the month from the Central Finance Commission grants and from state funds. A clause is included in the Panchayat Raj Act to provide for carry forward of the unspent funds to next year.
He instructed the Collectors to implement the special action plan by convening regular meetings at the district level and prepare administration for execution of the programme. Mandal level officers would also be appointed, he added.
As part of bringing a qualitative change in villages, KCR said the government already delegated more powers to the local bodies and devolved funds and responsibilities to the elected people representatives.
Speaking about the work done by the state government in panchayat raj sector, he said: "The government formed new districts, new divisions and new mandals, thandas and gudems have become special panchayats. Gram panchayats number has increased from 8,690 to 12,751."