Nalgonda: BJP accuses TRS of extending RB aid to Huzurnagar farmers ahead of bypoll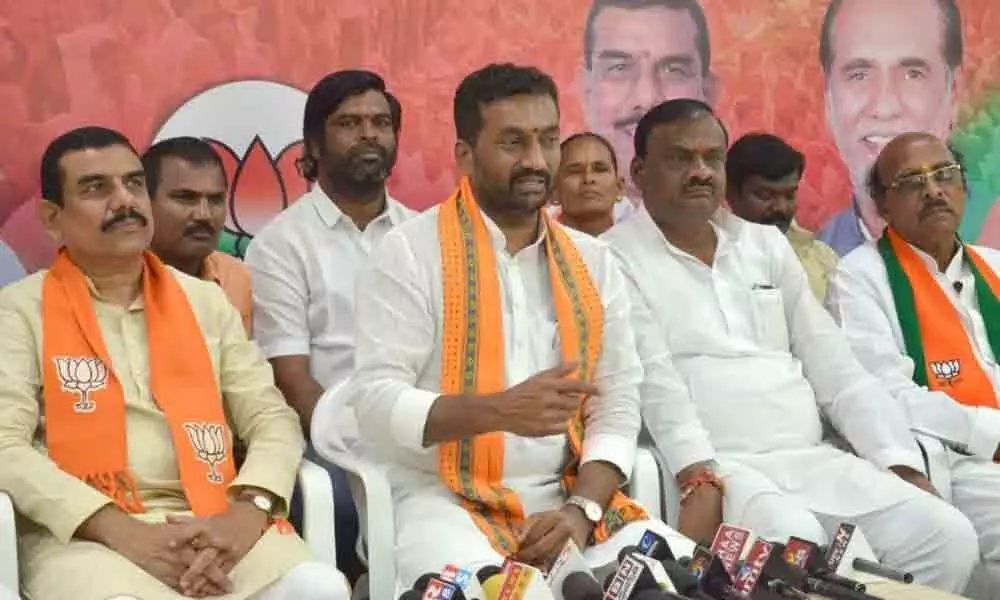 Highlights
Says it will complain to Election Commission against the pleasing tactics of the ruling party
Nalgonda: Bharatiya Janata Party official State spokesperson Raghunandan Rao alleged that the State government was trying to woo the farmers of Huzurnagar by depositing Rythu Bandhu amount in their accounts after the announcement of by-poll to the constituency.

Addressing the media at party district office on Wednesday, he alleged both the Congress and the TRS joined hands before the by-poll. He criticized the State government for depositing Rythu Bandhu cheques in accounts of farmers of Huzurnagar constituency only, and informed that they were going to lodge a complaint with the Election Commission against the TRS government's move at the time of by-poll to the constituency.
Stating that Huzurnagar by-election would be quite interesting, he informed that all 119 candidates, who contested from BJP in 2018 Assembly elections would adopt villages and campaign to help the party candidate win the election. "The TRS is planning to win Huzurnagar seat with backdoor methods by using power. The inefficient TRS government is trying to blame BJP with regard to urea," he said, adding that with the blessings of people, the lotus will bloom in Huzurnagar.
Party district president Nukala Narsimha Reddy, leaders Goli Amarender Rao, Oruganti Ramulu and others were attended the press meet.