Revanth dares KTR to oppose him in Malkajgiri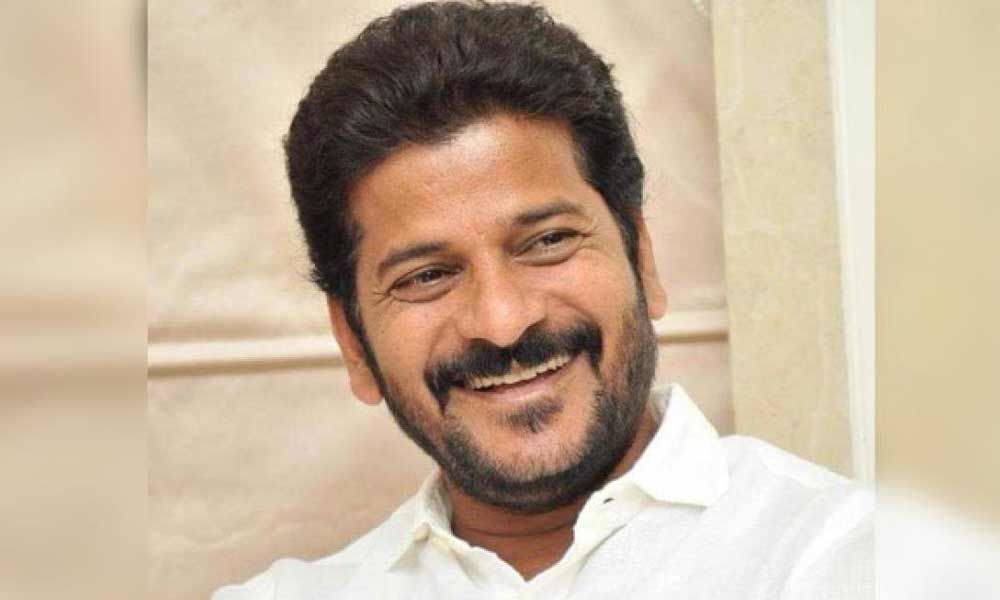 Highlights
says he will win the Parliamentary constituency with a two-lakh majority.Slams Sabitha Indra Reddy and Sudheer Reddy for deserting Congress and joining TRS
Hyderabad : TPCC working president A Revanth Reddy here on Tuesday dared his TRS counterpart K Tarakarama Rao to contest against him in Malkajgiri Lok Sabha constituency.
He alleged that the ruling party was trying to field realtors and brokers against him in the constituency in the upcoming elections.
Addressing party workers in LB Nagar, Revanth criticised party MLA P Sabitha Indra Reddy for deciding to join the ruling party despite the Congress had done a lot for her family.
He also said Chief Minister K Chandrasekhar Rao was trying to decimate the entire opposition political parties in the State.
Reminding the ruling party that five Pandavas in the epic Mahabharatha had massacred 100 wicked Kauravas in Kurukshetra war and established rule of law, Revanth said the Congress party would triumph like Pandavas in the upcoming elections.
He exuded confidence that he would win the seat with by over two lakh majority.
He also slammed another Congress MLA D Sudheer Reddy for deserting the party after enjoying benefits.
He alleged that the State government was foisting cases against him as he was talking about public problems.
He exhorted the party workers to work hard and ensure his handsome victory in Malkajgiri.
Former MLA Malreddy Ranga Reddy, who was also present at the meeting said Revanth would win from Malkajgiri with a huge majority.
He alleged that LB Nagar MLA Sudheer Reddy had cheated the party and joined the ruling TRS.
He asked Sudheer Reddy to resign from his post and contest election afresh on TRS ticket.
He also made it clear that they would not be afraid of threats of the TRS leaders.
Subscribed Failed...
Subscribed Successfully...