Telangana Police Officials Bag Compliments After Solving A Case In Odisha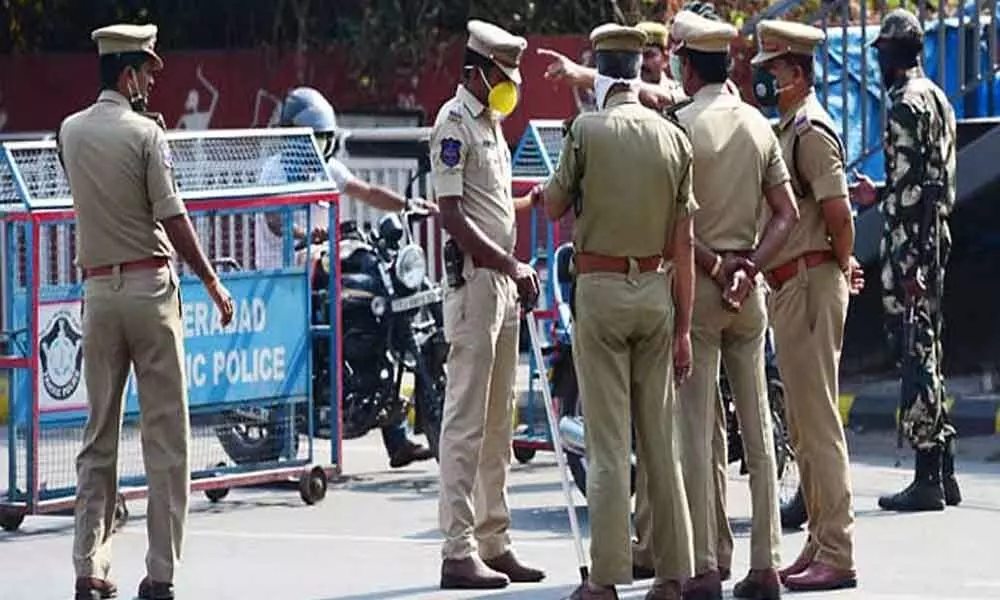 Highlights
Telangana Police Commissioner Anjani Kumar on Monday said that the Hyderabad police team, which is technically advanced, is not only dealing with cases of the state but also helping the Police teams of other states and are solving the cases which are getting registered in other states of the country
Telangana Police Commissioner Anjani Kumar on Monday said that the Hyderabad police team, which is technically advanced, is not only dealing with cases of the state but also helping the Police teams of other states and are solving the cases which are getting registered in other states of the country. He said the state DGP had asked him to co-operate in resolving the 12 KG gold looting case at IIFL in Cuttack, Odisha. Thus, our Police team immediately responded and sent a North Zone Task Force team. Commissioner made the remarks and complimented Telangana Police team at an annual press conference held at the OU Arts College campus.
According to the sources, Indian Infoline Finance Limited (IIFL), a non-banking financial company based in Cuttack, Odisha, was hit by a major robbery on the 19th of last month. The thugs who attacked the company in broad daylight threatened with deadly weapons and stole 12 kg of gold. The shooters, who arrived on two-wheelers, did this theft within minutes. Cuttack police were unable to gather at least one piece of evidence within 24 hours of the incident.
With this, Odisha DGP Abhay contacted Commissioner Anjani Kumar of Hyderabad. Cuttack police have been asked to co-operate in the investigation of the challenging IIFL case. Anjani Kumar immediately responded and directed Task Force Officer P. Radhakishan Rao to take necessary action. His name was suggested as he solved many cases and has the experience of solving many sensational cases. Thus, North Zone Task Force team SI Srikanth, constable Ishwar immediately rushed to the crossing. The duo went there and studied various CCTV cameras and examined the technical evidence to identify the suspects. Cuttack police arrested seven people on May 24 in connection with the case. Odisha DGP Abhay specially lauded the Hyderabad police for cooperating in bringing the crucial case to Kolkata.