Telangana: Rs 13 lakh seized at Kodad during vehicle check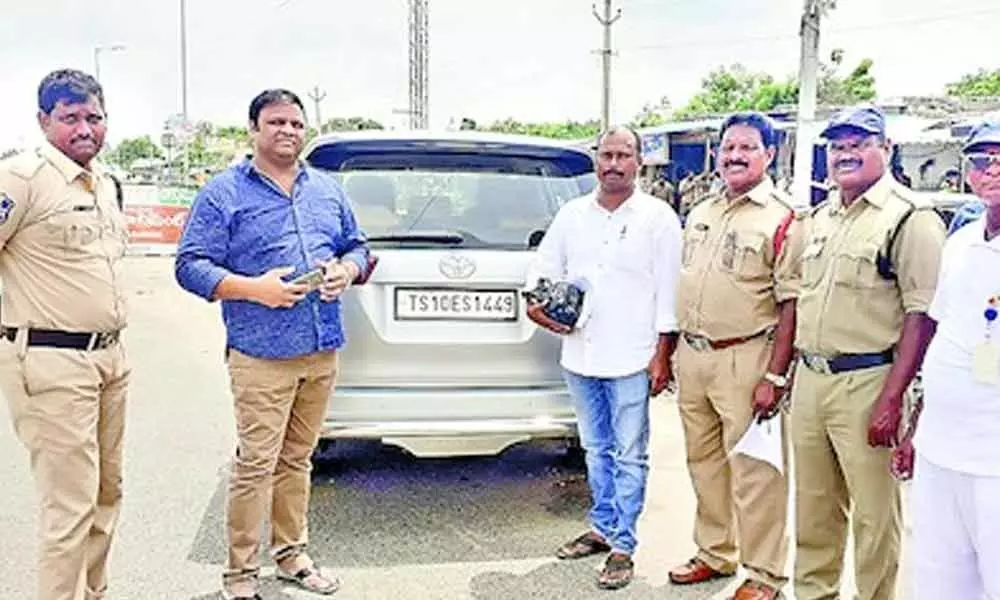 Highlights
The police seized 13 lakh cash during a vehicle check at Kodad The money was sent to Huzurnagar tehsildar office
The police on Saturday seized Rs 13 lakh cash at Ramapuram crossroads of Kodad mandal from an Innova car. During a regular vehicle check, the police intervened the vehicle and found the cash in the car.
As the driver, Vinod Kumar failed to produce the valid documents pertaining to the cash, the police seized the cash and sent it to Huzurnagar tehsildar office. The vehicle was heading to Vijayawada from Hyderabad.
Irrigation DE Anand, ASI Johny and others were present during the check.