Second generation of Hyundai's Fuel Cell Electric Vehicles promise more range and improved performance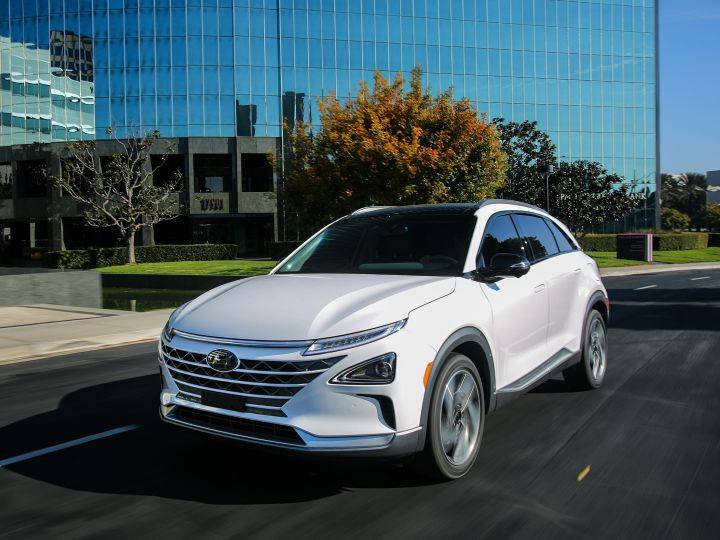 Hyundai today announced the name of its flagship fuel cell EV at the ongoing CES 2018 in Las Vegas, US. The flagship product of Hyundai's eco-vehicle portfolio is called the NEXO and is part of 18 eco-friendly vehicles that Hyundai plans to introduce across the world by 2025. The crossover is based on a dedicated platform that promises lighter weight, improved power-to-weight ratio, faster acceleration, more cabin space and improved fuel cell system layout when compared to the Tucson FCEV sold in the US market.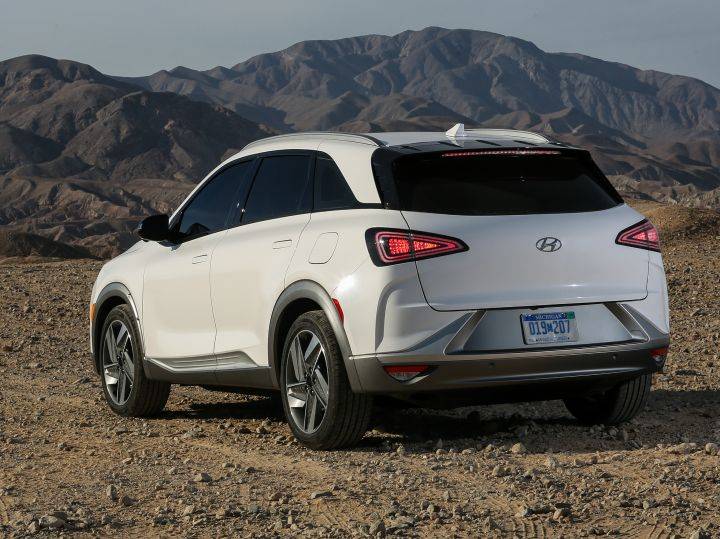 The Nexo is powered by a 120kW motor which has a peak torque of 395Nm. The motor draws power from a fuel cell and battery combination with a combined capacity of 135kW. Hyundai reckons the powertrain is capable of delivering a range of about 590-600km, which is 170km more than the Tucson FCEV's range. The lighter weight has resulted in improved overall performance and Hyundai claims the NEXO will hit zero to 100kmph in 9.5 seconds. The powertrain, the South Korean carmaker says, is also capable of withstanding extreme temperatures and environments, which is something that's plagued various other FCEVs produced by Hyundai, Honda and Toyota. Unlike EVs that require long charging times, it takes just 5 minutes to top-up the NEXO's hydrogen fuel cells. Pretty impressive, right?
At the press conference, Dr Woong-chul Yang, vice-chairman of Hyundai Motor Company, said, "Hydrogen energy is the key to building a more sustainable society. Hyundai Motor Company has already taken a lead in hydrogen technology with the introduction of Tucson fuel cell. Yet as another result of this earth-saving effort, today, I am so proud to introduce to you our second-generation Fuel Cell Electric Vehicle which is a culmination of our cutting-edge technologies."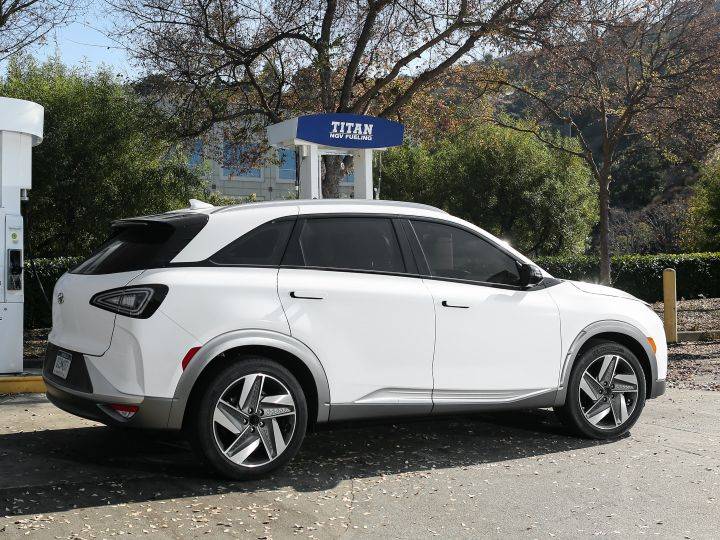 Other noteworthy features of the NEXO include Hyundai's Advanced Driver Assistance Systems (ADAS) that expand the driving potential of autonomous vehicles. These systems consist of the latest generation of Hyundai Blind-spot View Monitor, Lane Following Assist, Highway Driving Assist and Remote Smart Parking Assist. While the names of the various systems are self-explanatory, the lane following assist is an all-new technology for Hyundai. This system adjusts the steering to help keep the NEXO in its lane of travel up to 144kmph. However, what's impressive is the fact that it can read map data to automatically adjust speed in limited environments such as town centres and schools, etc.
The NEXO, Hyundai says, will go on sale in markets around the world in early 2018.
Source: zigwheels.com
---