MyVoice: Views of our readers 15th March 2020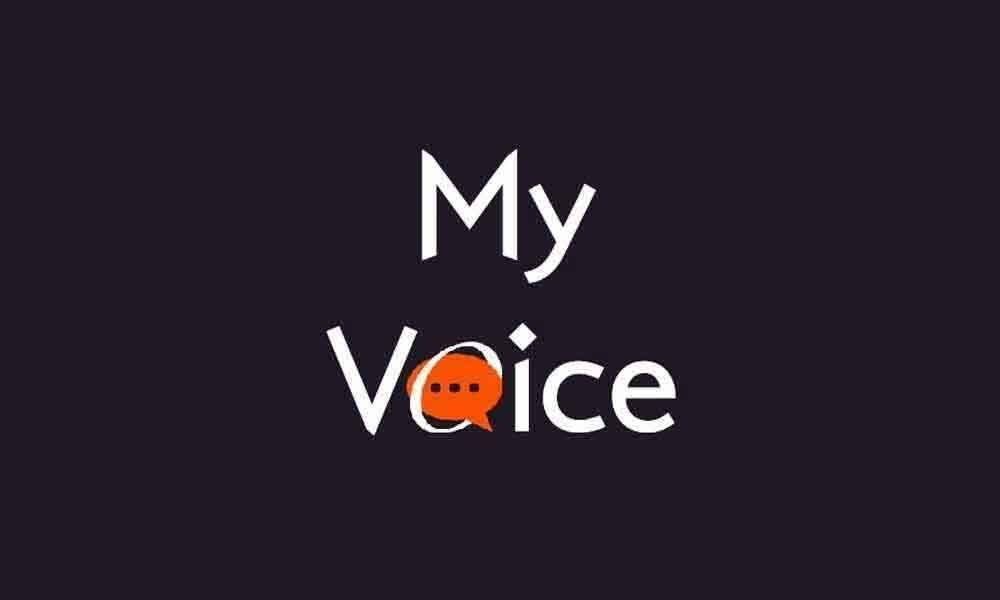 Highlights
MyVoice: Views of our readers 15th March 2020
COVID-19: Take up prevention measures on war footing
The World Health Organisation has declared the COVID-19 outbreak a pandemic. Thousands of people have been infected and around 5, 000 have died so far across the world. The number of cases, deaths and affected nations could climb higher. WHO has expressed concerns about government inaction.
WHO's concerns are obviously genuine. Countries such as USA, Italy, Iran, South Korea and so on failed to act seriously and consequently it has spread to different regions. The response of China to the virus outbreak stands in stark contrast to those of these countries. Recently news came from China's Wuhan that it closed all makeshift hospitals it had opened to treat COVID-19 patients.
India has taken a series of steps to tackle COVID-19. However, we do not see the kind of drastic measures being initiated here as we have seen in China, Hong Kong, or even Singapore. Of course, the government has cancelled all visas issued for entry into the country for one month. But this is not enough to prevent infections.
We have to take into account the different ways of the virus transmission. Drastic measures must be taken to stop the spread of the virus. If we do not act promptly, it will be too late to halt the spread in a large scale.
A major problem peculiar to us is that a large part of the population is ignorant about personal hygiene and lacks necessary infrastructure like toilets and piped water. A large number of people do not understand the importance of civic sense and responsibilities. This apart, superstitions and misinformation about such disease have worsened the crisis.
Compared to China, we do not have a system to effectively implement lockdowns. In order to prevent public gatherings, our Central Armed Police Force and the military must be mobilised.
If we are to halt the spread of the Coronavirus, we will have to work together and hard decisions will have to be taken. The government must take drastic action. We have to pull together all our resources in the fight. It is a challenge as well as an opportunity for us to remain united and fight a common enemy.
Venu G S, Kollam
Welcome move by BCCI
The recent decision to cancel the two remaining ODIs against South Africa by BCCI and postponement of IPL matches against the backdrop of COVID19 outbreak is welcome. The move comes at a right time when even other sporting events are cancelled while taking due consideration for public health and safety.
As cricket matches involve large gatherings of people to witness the events, BCCI's decision to cancel the matches should have been taken much earlier. It is high time now to give ample rest to all the players and advise necessary precautions against the spread of the disease.
BCCI should also be at the forefront to advise best practises in health and safety to its players who are extensively exposed to open air while playing live matches and whilst practising in the nets and thus may be vulnerable to the pandemic spread through air moisture.
BCCI should also invoke complete travel ban temporarily including to conduct meetings but unless required in exceptional circumstances. It should extensively communicate precautions to the players at all levels through various channels such as internal communication, websites and social media.
Varun Dambal, Bengaluru
Adequate protection needed during local body polls
In view of ongoing local body elections amidst corona pandemic the government of AP and the state election commission should take extra effort to check the virus spread from going out of hands.
Now the state may not be having many number of cases, but the threat is always at the door. The election process has increased the chances of risk by encouraging mass gatherings. So the following precautions may be considered by the authorities:
1. Election staff and personnel should be provided masks and gloves on the polling day
2. The facilities for a good hand wash should be there at polling station
3. People should be encouraged to come in queue lines in a disciplined manner. The forming of groups and crowd should be discouraged.
4. There should be an intense campaign about the simple precautions that help much in containing spread among people.
The campaign of war against corona should not take backseat in the din of political campaign for local bodies.
Dr D V G Sankararao, Nellimarla
An open letter to Arvind Kejriwal…
Dear Kejriwal sir,
Let me first take the opportunity to compliment you and your MLAs for getting the support of overwhelming majority of people from all walks to continue to work for them for five more years.
Though, I am not one of the voters to give you one more chance, I have spent my better part of life what we use to call "Dilli" which was not so big unlike present which now has metro that connects the entire city from one corner.
Therefore, I assert my right to write this letter to you. During my growing up years until I got eligibility to vote (then it was 21), I know Delhi most of the time was always under Jan Sangh (BJP was then called) rule.
Though they had good leaders to run, India did not have so much money to develop its capital and hence things were moving slowly . Then of course , aspirations of people got increased so also the migration from rest of India and in the process Dilli (pardon me!) and another monolithic Congress got a chance and then the other Gandhi (not Rahul) got chance to transform Delhi in the name of Asian Games and since then chaos, migrants and development were going hand in hand.
Until then you and your party were nowhere in Delhi, thanks so called movement what was then called "India Against Corruption" (IAC), you used it turn a full- fledged politician cleverly used the common man image as your political party called "Aam Aadmi Party". The rest is history and I don't want to dwell more on how you steadily won over the confidence of all sections of people living in "Dilli".
The main reason for writing this open letter is when I and many others outside saw the killing of people from both sections who have given their vote to you and your party in a particular area what is now famously called "North East Delhi" where you went to inaugurate surprisingly called "Signature Bridge" before elections.
What was more shocking for me was I have never seen such a riot during my 28 years. What is more shocking was you and your volunteers have not shown the courage of forming a group and stay put in the areas where clashes engineered by a party which all of us know who they are and prevent it in the same way when your volunteers did to safeguard EVMs.
It was obvious that you adopted the same policy are keeping away from the game plan of party in power to pass on the buck to you for killing.
One can understand your predicament before elections and how can you allow the same when your voters are being killed. When you know that Delhi Police are acting like puppet of Delhi rulers, the volunteers could have played the role of peace-keepers.
You and your party has failed and missed the opportunity to show what stand with the common people at the time of distress. It sad you stand exposed in your humanitarian responsibility.
If you can use Gandhiji to sit on "hunger" strike for the hunger of power, why you could have no followed the same on day one with an appeal that unless violence stops, you will not eat a grain. Your inaction would leave black mark in your career.
Jai Hind!
N Nagarajan, Hyderabad
GOP needs to wake up fast
Congress with a slender lead formed government in Madhya Pradesh in 2018. Right from.the beginning, Kamal Nath government was kept on the tenterhooks by the Scindia faction with the result, it was never smooth sailing for Congress in the state. With the duo Digvijay Singh and Kamal Nath keeping Scindia and his supporters at a distance, all the more, power struggle intensified and started to hit the government.
Now after Jyotiraditya Scindia quit congress on a bitter note, 22 MLAs loyal to him following suit has pushed the Madhya Pradesh government to the brink. Rahul Gandhi in and out of the country at his whim during the crucial moments was not able to stop him though he claimed that he knows his mind better than others.
Thus, it is rather hard to believe about what he said about Jyotiraditya Scindia when he could not be able to rejuvenate the party even after been in active politics for more than a decade. Added to this, large sections of congress leadership are suffering from a kind of overconfidence which has led to systematic malfunctioning of the party.
As crisis after crisis began to haunt the party at every step, the audacity and challenge of a few ambitious leaders have sounded deathknell to the party. It is sad that even Congress working committee(CWC), the powerful body also could not be able to do anything to salvage the party which is already sinking.
The latest episode in Madhya Pradesh putting congress on the backfoot after 22 MLAs deciding to join BJP reinforces the fact that writing on the wall is clear that crisis hit congress government already on the edge may not last long.
With Scindia repeatedly targeting Kamal Nath for failure to fulfil the poll promises at every forum, What is baffling that except for a handful few, most congress leaders do not feel ashamed to indulge in rhetoric to please the high command even when the party is struggling to keep its flock together? Another worrying factor is the speed with which its base is eroding in both urban and rural areas.
As the young and popular turk Scindia from Madhya Pradesh has set the ball rolling by quitting the party, it is not only "An alarm bell ringing" for the congress but also the decks are clear for BJP to replace the Kamal Nath government sooner or later.
In the final analysis, there is no iota of doubt that congress is only responsible for turning a blind eye to the power struggle going on in the state in the past one year by taking the matter for granted.
Notwithstanding the fact that the Congress base is shrinking faster due to presence of strong regional parties in various states, time has come for the Congress high command to introspect its serious shortcomings and revamp the party instead of depending on Gandhi family whose popularity is also on the wane due to Rahul's inaction.
K R Srinivasan, Secunderabad
Yogi is absolutely on target
Virus of pseudo-secularism in India is still so high that even courts are compelled to make sue-motto Sunday sittings for taking cognizance of so-termed hurting right to privacy of rioters by ordering removal of hoardings depicting picture of those against whom cost is imposed for rioting.
It was great of UP Chief Minister Yogi Adityanath who instantly reacted by bringing out an ordinance for enabling government to recover cost of damage from rioters and putting their photos on public-hoardings in much desired name-and-shame policy when Supreme Court asked the law under which such steps were taken.
If putting pictures of rioters in public hurts right to privacy, then photos of criminals should also be removed from all police-stations.
Central government should also act immediately to rectify outdated laws so that persons responsible for killing IB officer Ankit Sharma and Head Constable Ratan Lal may be hanged in a time-bound period of say maximum one year to create a much-desired fear against riot-killing and other crimes attracting death-penalty.
Otherwise Ankit Sharma and Rattan Lal may not get justice till infinity like it is being seen in case of Nirbhaya killers. Law should be so amended that even courts may not be able to interfere in quick-most justice-delivery-system especially in cases attracting death-penalty.
Subhash Chandra Agrawal, Delhi
Yes Bank imbroglio: Unanswered questions galore
The meteoric rise and fall of the Yes Bank throws up many questions on the safety and credibility of the strength of the Indian financial sector.
The stories that are coming out over the past few years regarding loan defaulters escaping from the country, corruption at high places and mounting NPAs … all raise doubts about the integrity and durability of the financial system as a whole.
The operations of the YES bank over the past few years, like offering interest rates above the rest of the banks, taking up lending to high risk clientele etc are indications enough that something is amiss in the operations of the bank. Indian banks are already operating on wafer thin margins.
In that scenario, offering higher rates of interest on demand deposits occurs in two circumstances: 1. Undisclosed liquidity crunch; or 2. Aggressive plans for expansion. Both are not positive indicators except when closely monitored by seasoned leadership.
Though general public and ordinary depositors do not have information on the lending practices of a bank, offers of higher interest rates could have evoked questions in the minds of vulnerable depositors. In fact, the Indian public seldom evaluates risk factors before taking a decision but simply / innocently fall for any small perk.
After something untoward happens, they approach the police. Political formations always are ready to run a fight for them. The absence of education in financial aspects is a strong reason for such failures and that is also the reason why multiple banks / nonbanking financial institutions etc could successfully dupe the public. Except a few, people do not have the habit of looking at the external ratings of the companies to whom they are entrusting their hard- earned money.
Well, the innocence of the general public is understandable. But what about those who are privileged to sense such fall outs. The fact that the bank had been suffering loan defaults, liquidity crunch, failure to shore up Capital to make up for the Capital Adequacy Ratio, failure to comply with RBI directives etc could not have developed in the dark room overnight.
Every bank is subjected to periodic audits, wherein the auditors could have noticed the loan defaults and alerted both the client bank and the regulatory authority. The regulator too conducts periodic verification of individual banks' accounting practices to check compliance with regulatory norms.
The bank must have been frequently resorting to the inter- bank Market or the RBI to raise short term liquidity. In a competitive environment, the players constantly keep observing the practices of each other, to do their own SWOT analysis day in and day out.
Multiple instances of accessing the Market, coupled with the practices adopted by the bank in terms of its Core business of Deposits and Advances, must have alerted all the banks. Failure to make up the Capital for meeting the Capital Adequacy Ratios could not have gone unnoticed by the Reserve Bank of India.
If all these agencies failed to notice the red signals, it's nothing but gross failure of the whole system. If, on the other hand, any of these agencies or some of them sensed the hidden danger but chose to remain silent, it's a failure on the moral fabric of the influential partners of the economy.
More than the failure, the fact that the tendency of fence sitting on the part of the major stake holders and regulators, is what should cause worry.
Projection of cosmetic health by individual banks, surrounded by bystander competitors, lethargic regulatory framework are issues which could tarnish the image of the whole banking system in the international financial markets.
The Government of India, the Reserve Bank of India, Bankers' Association etc need to evolve a strong and fool proof mechanism wherein malpractices either by high value debtors or by member banks are sufficiently screened and weeded out.
In the absence of honest efforts in this direction, perhaps Indian economy is heading for a bigger danger. Let's hope that the GOI and the Central Bank wake up and roll out suitable checks and balances.
Javvadi Lakshmana Rao, Visakhapatnam
Laudatory move
On the first day of every month transport department's employees in Rajasthan use only public transport or walking to go to office (and during return journey to home) but not their personal / private vehicles.
This is to save atmospheric pollution levels and global warming disasters, depleting petroleum resources and money too. The world should emulate the same
Yukta Adithi Rakshith, Secunderabad
Bill Gates, please help AP
Interestingly, the founder of Microsoft Corporation , Bill Gates has announced that here after he would participate actively in social service.
In this connection I intend to suggest him to lend his wealth as interest - free - loan to the AP Government as the Chief Minister has lot of plans to help the neglected sections of the society.
R Sarva Jagannadha Reddy, Tirupati
Uphill task for Congress
The political coup in M.P - engineered by BJP by luring the disgruntled Jyotiraditya Scindia who seems to be disgusted with his party for being denied adequate space and recognition in the Party and for his dreams of becoming CM being shattered by the high command - once again exposes not only the chicanery and Shenanigans of BJP to grab power at any cost but also the ineptitude of Congress in its political management .
(Deadwoods in Congress spell its doom - THI, 14 March). The shrewd plan of BJP has been executed with surgical precision with Scindia being able to ensure the imminent collapse of the Kamal Nath government sooner or later.
Certainly, a jolt of this magnitude will further weaken the position of Congress to lead the fight of the opposition parties against Modi government.
Obviously, Congress now can't afford to be devastated by the infighting among its leaders who display their ugly urge for power which may be suicidal for the party especially in a political scenario where most of the people are gradually getting disillusioned with the BJP led government at Centre for its failures on economic front as well as for its pernicious religion selective political discourse.
Inarguably, the Congress needs to win the trust and confidence of the people by reforming itself radically through the elimination of maladies such as sycophancy, dynastic culture, infighting for self-promotion and lack of recognition for honesty, sincerity and hard work.
Ironically enough, the Congress, facing severe leadership crisis now, is foolishly daydreaming to outwit BJP electorally and is nurturing the hopes of ruling the country again by expecting the Modi government to commit blunders rather than by improving itself to rise to the expectations and the aspirations of the people.
Obviously, Congress can no longer afford to continue the same obsolete and archaic political practices where the self- interest of the leaders matters most with the people being treated like sheep who have to blindly follow the selfish leaders.
It is imperative for Congress to display adequate skills and strategies in its political management by equipping itself with better credentials and attributes than BJP to impress the people in order to influence their electoral choices in its favour failing which the BJP will continue to make big political gains despite being known for its dangerous rhetoric on ultra- nationalism and for its much denounced tactics for communal polarization of the voters.
The grand old party has to strive hard to let the people believe that it is not a party with a bunch of power mongering politicians.
It is indeed a heartburn for all the votaries of democracy in the country to witness the current political discourse dictated by unscrupulous politicians who go to any extent to mortgage the interests of the people to quench their thirst for power.
Disturbingly, governments are, in the largest democracy of the world, toppled and formed by the manipulative abilities of power hungry politicians through horse trading and offer of money and plum posts to turncoats by ignoring the welfare and wellbeing of the people and by undermining the electoral mandates of the voters.
Narne Raveendra Babu, Hyderabad
Wash your hands - kill coronavirus
COVID-19 spreads from person to person via droplets of infected fluid. Hand washing is the second best way to prevent getting an infection.
There is a need to increase awareness and understanding about the importance of hand washing with soap as an easy, effective, and affordable way to prevent diseases and save our lives.
The habit of proper hand washing is directly linked to one's health especially among school going children. Hands contribute to the spread of COVID-19 in several ways.
Experts recommend that people wash their hands for a full 20 seconds to clean off bacteria. We can stop the spread of killer coronavirus by washing our hands properly,
Habit formation is currently a hot topic in behaviour change and the water, sanitation, and hygiene sector. Cold and flu viruses last a surprisingly long time on surfaces: between six and eight hours. Something like the coronavirus can live for 24 hours on surfaces.
The best time to wash your hands is whenever you think you should be washing your hands. Washing your hands with soap and water or using alcohol-based hand rub kills viruses that may be on your hands.
We know that hand washing with soap is the most effective and inexpensive way to prevent diarrheal diseases – reducing incidence by up to 47% – and combined with improved sanitation, this is boosted to 68%.
If we do not have immediate access to soap and water then use alcohol-based hand wash if available.
Many diseases are transmitted when we don't wash our hands. Bacterial, viral and fungal infections can be prevented if the hands are washed properly every day.
Worm infestation, anaemia, malnutrition and diarrhoea are the common health hazards caused by unhygienic hands. If there is no hygiene, there is no health.
Hand washing is a small action that can have big benefits. Hand washing might take a few extra minutes, but it's an easy and really effective way to slow the spread of illnesses like the flu and coronavirus from one person to another or just from touching a contaminated surface.
It is a need of the hour to spread the word about hand washing, build sinks and tippy taps, and demonstrate the simplicity and value of clean hands.
We need to emphasise the importance of hand washing as a way to prevent disease, the necessity of using soap instead of only water, how everyone's health can benefit from washing their hands, and the key times for hand washing, including before and after eating.
Vinod C Dixit, Ahmedabad
Subscribed Failed...
Subscribed Successfully...