Open forums resolve building plan issues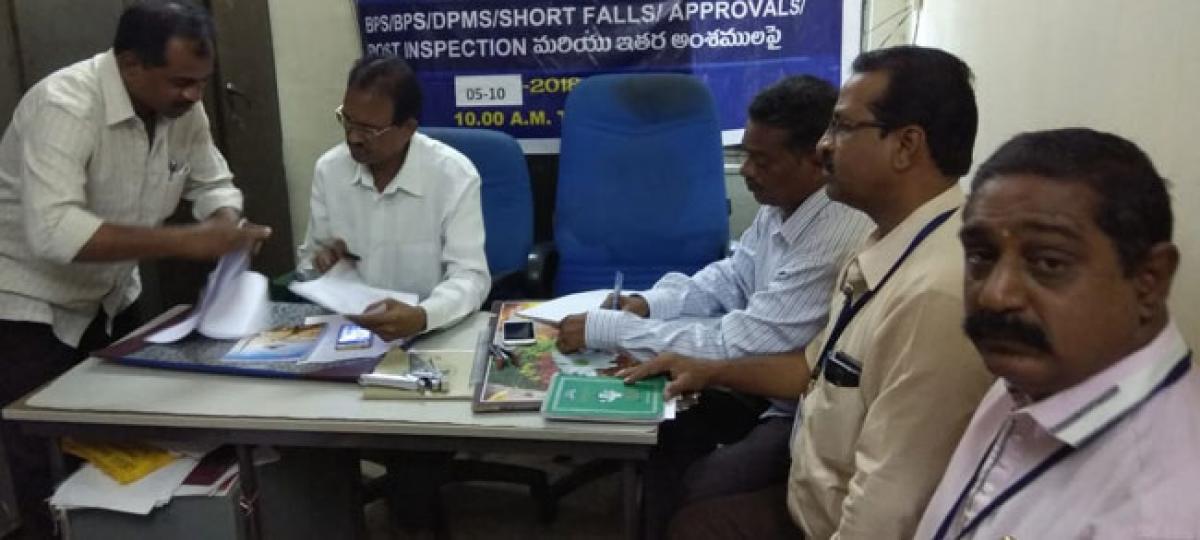 Highlights
The Municipal Corporation of Tirupati MCT and Tirupati Urban Development Authority TUDA have introduced open forums for sorting out the pending building plans and other grievances
Tirupati: The Municipal Corporation of Tirupati (MCT) and Tirupati Urban Development Authority (TUDA) have introduced open forums for sorting out the pending building plans and other grievances.
The local officials took the initiative of resolving building plan issues through the Online Building Permission Management System (OBPMS). According to officials of the Town Planning Department, an open forum will be held on every Friday for speedy disposal of pending applications.
In an open forum, people can approach the planning officials concerned directly for redressal of their grievances. Suppose any building approval application was pending for several days, concerned applicant can directly bring their grievance in written to the notice of the officials at this forum.
Applicants can also clear their technical doubts with officials. Two weeks ago, after open forum came into effect, on an average, about 30 applicants have approached the officials concerned at TUDA and MCT offices on Friday.
Speaking to The Hans India, Assistant City Planner-1 (ACP) B Gunashekar told that the applicants can interact with officials directly for resolving their grievances.
For the last two Fridays, we have cleared the doubts on the online building approvals, he stated. The ACP gave a call to the public to use the new redressal system for clearing their issues related to the Town Planning Department.