Man died in Ulavapadu police custody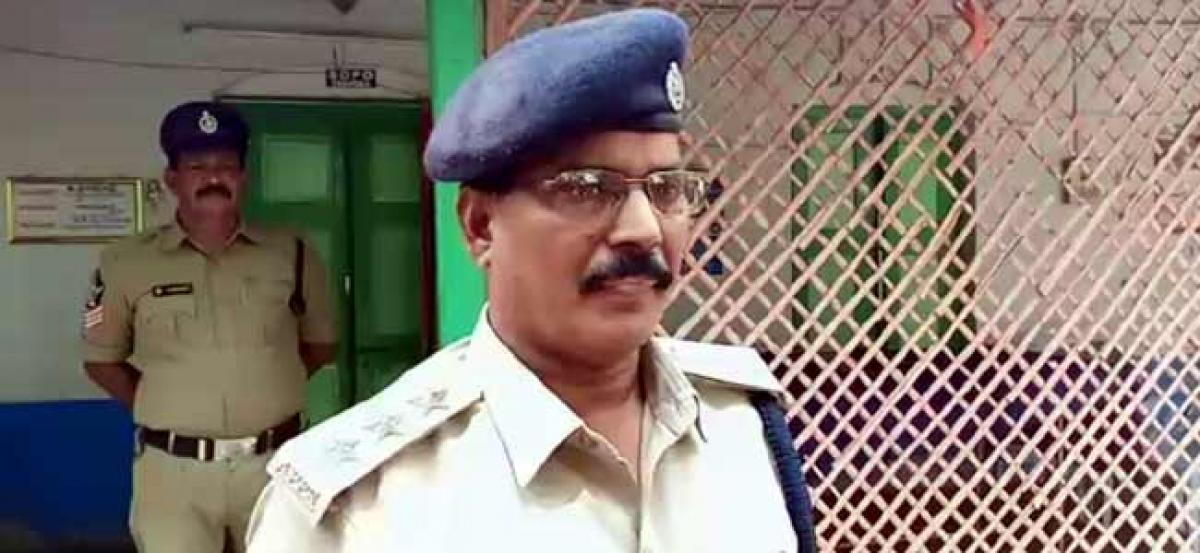 Highlights
A man, who is in the police custody on investigation for investigation of a car theft, died on Saturday evening informed the Ulavapadu police
Kandukur: A man, who is in the police custody on investigation for investigation of a car theft, died on Saturday evening informed the Ulavapadu police.
According to the DSP of Kandukur, K Prakasa Rao, the Ulavapadu police received a complaint about the theft of an Innova car from Chirutalamettu Santosh of Nellore on September 4. He complained that the owner of the car asked him to sell the car and he put the information in public. On September 4, Shaik Babar Basha of Velipadu village in Dagadarthi mandal of Nellore district, approached him and asked the car for trial. He sent driver Sreenu along Basha for the trial up to few kilometers. But Basha said to the driver that maintenance issues will be known only after a long drive and insisted him to go up to Ongole. But at Ulavapadu, he stopped the car and asked the driver to bring biryani parcel from a roadside hotel. By the time driver returns, Basha escaped with the car and the driver and Santosh complained to the Ulavapadu police.
The police registered a case 96/2018 and started investigation. The DSP said that on a tip off, the police went to Nellore along with the complainant and driver and identified Basha and arrested Basha. While they are returning, the police claimed that the accused complained of chest pain and they shifted him to Ulavapadu PHC for first aid. By the time, he is shifted to Kandukur area hospital for better treatment, Basha is dead.
The DSP Prakasa Rao said that the accused have had history of similar crimes and selling the vehicles at chorbazaar in Guntur and had cases in Vinukonda, Nadendla, Tadepalligudem, Saidapuram and GRP Vijayawada police stations pending against him. The DSP said that they booked the case as custodial death and following National Human Rights Commission guidelines. The dead body is shifted to RIMS Ongole for postmortem by a team of doctors and the whole procedure will be video graphed for reference for the commission, he added.