Kia and its ancillaries to transform Penukonda town into Korean city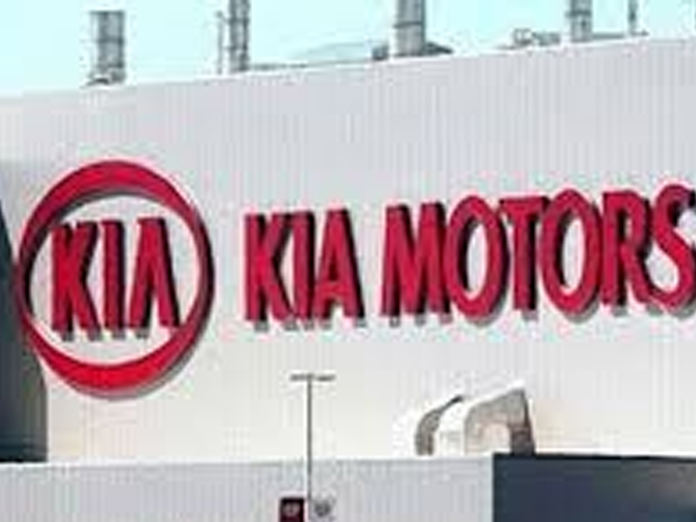 Highlights
A Korean city is in the making around the Korean automobile major Kia Motors which is all set to launch production in January 2019
16 companies inked pact with AP govt to set up 16 ancillary units for Kia, Korean automobile major
The companies to invest Rs 4,790 crore and generate employment to 6,583
Every shop in Penukonda town has Korean look to attract Koreans
Penukonda (Anantapur): A Korean city is in the making around the Korean automobile major Kia Motors which is all set to launch production in January 2019.
The tiny town of Penukonda, the once second capital of the legendary emperor Sri Krishnadevaraya is also going to be the home for scores of ancillary industries for which the APIIC is developing industrial estates to house the ancillary units of Kia and other major industries.
Penukonda is undergoing a metamorphosis with modern state-of-the-art buildings coming up. Already Penukonda has a Korean look with every shop in Penukonda writing names of shops in Korean language to attract Korean nationals.
The old archaeological look is fast disappearing. Meanwhile, 16 companies had signed memoranda of understanding with the State government for setting up auto ancillary units to cater to Korean automaker Kia in Anantapur district.
The companies will invest Rs 4,790 crore and provide 6,583 jobs. After Kia announced its project as many as 300 South Korean companies have shown interest in the State. Around 100 Korean companies are going to invest in Andhra Pradesh in the next six months.
Above Rs 25,000 crore are to be pumped in from Korean companies. District Industries Centre (DIC) General Manager G Sudershan Babu told The Hans India that nine industrial estates are being operated in the district and 15 more are now in the pipeline.
The new estates are likely to trigger in industrial development and generate employment.
Industrial estates in all Assembly constituencies are also being developed as Hindupur, Penukonda and Tadipatri have emerged as industrial zones and scores of new industrial projects are in the anvil.
About 45 medium industries with a total capital of Rs 5,314 crore had already been established.