After laying stone, CM declares to open Masula Port in 2 years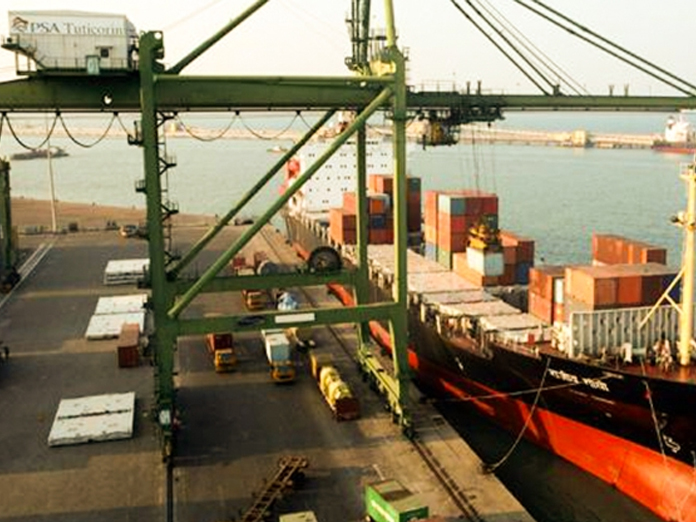 Highlights
Chief Minister N Chandrababu Naidu on Thursday laid the foundation stone for Machilipatnam port works to bring back the popularity of the yore Today I laid foundation for Machilipatnam port works
Machilipatnam: Chief Minister N Chandrababu Naidu on Thursday laid the foundation stone for Machilipatnam port works to bring back the popularity of the yore. "Today I laid foundation for Machilipatnam port works.
Again, I will come here after two years to inaugurate the port," declared Chandrababu Naidu. As many as Rs 12,000 crore would be spent for port works, he said and added that the port would be useful to Amaravati capital city also.
Stating that the port establishment would bring all-round development to the entire Machilipatnam area, the CM said that the distant dream of Machilipatnam has become a reality by launching of port works.
"The occasion of the beginning of the port works is a special occasion for the people of Machilipatnam to celebrate. The region would get back the past glory with the establishment of port," he said.
The Chief Minister recalled that the port has great history as the exports and imports were done during the period of Sathavahana period.
The people of Machilipatnam area migrated to various other parts of the country after the port was neglected. Even though Machilipatnam was the district headquarters, it has lost its popularity and population, the CM said.
Giving assurance to the people of Machilipatnam, he hoped that the port would revive the development and past glory.
Stating that civilisations thrived along the seashore or on the river banks, the chief miniter said that the ports are also being established in the particular locations.
Chandrababu Naidu said that Navayuga company was completing Polavaram project works at a brisk pace and it has already created new records in the Guinness Book in the construction process.
He complimented Navayuga company chairman Visweswara Rao for coming forward to take up the port works. He also thanked the farmers of Machilipatnam area for sacrificing lands for the port construction.
He asked the people to extend cooperation to complete the works as early as possible. "Once the port is completed, the entire Machilipatnam area would become one of the most important areas of the world," he hoped.
MP Konakalla Narayana, Ministers Kollu Ravindra, Devineni Umamaheswara Rao, Deputy Speaker Mandali Budda Prasad, MUDA chairman Buragadda Vedavyas, MLA Kagita Venkata Rao, port management members and several officials were also present.