Audi business thriving in Indian market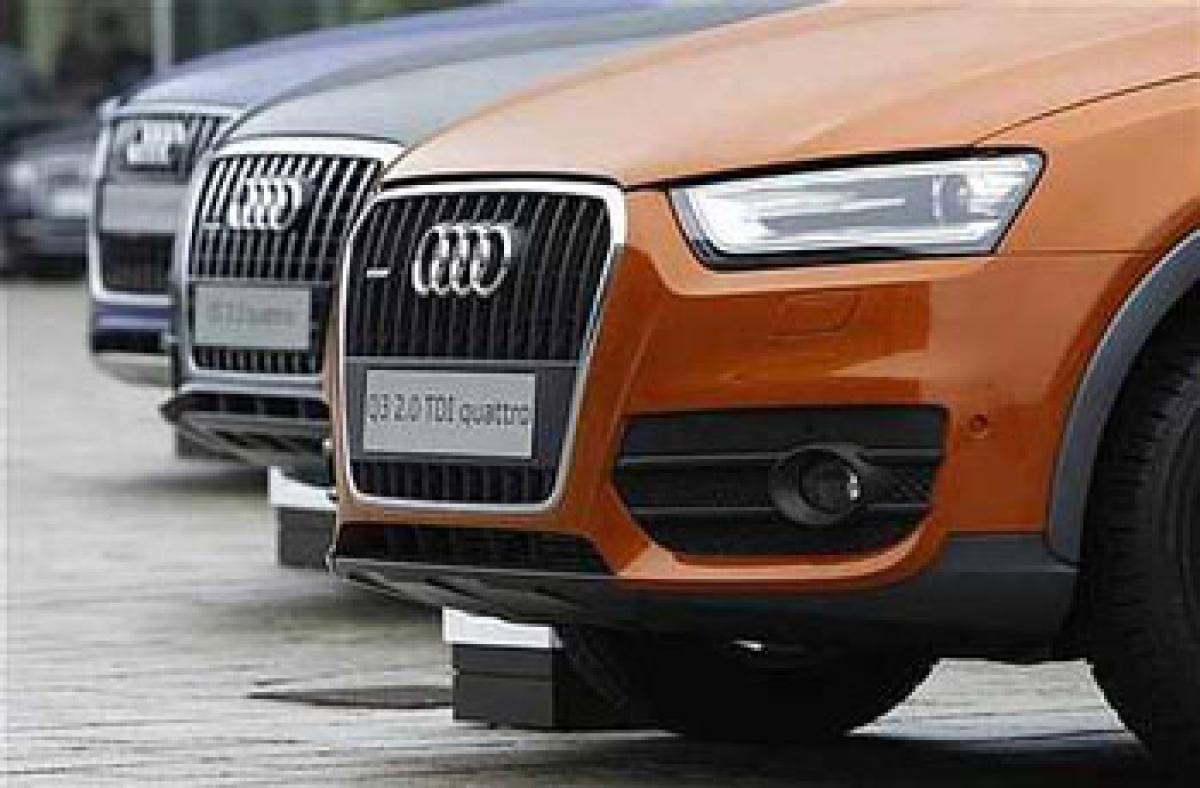 Highlights
Audi has been the preferred choice of luxury mobility for car enthusiasts in India. The year 2015 has seen another year of growth for us and we remained focused towards our aim to provide the best luxury car buying experience to our customers
ADVERTISEMENT
Mumbai: Audi, the German luxury car manufacturer, continued its growth momentum with an impressive 11,192 deliveries to the customers in 2015. This marks the 8th successive year of growth for the company and proves the company's consistent performance since its inception in India.
"Audi has been the preferred choice of luxury mobility for car enthusiasts in India. The year 2015 has seen another year of growth for us and we remained focused towards our aim to provide the best luxury car buying experience to our customers" said Joe King, Head, Audi India.
"Unique initiatives like the Audi Mobile Terminal brought the showroom right to the customer's doorstep, especially in tier II and tier III cities, where we received a huge and a positive response from the customers who are significantly contributing to the transformation of the luxury landscape in India. This coupled with a robust dealer footprint, wide product range and on top of it a very motivated and committed team ensured that our growth is sustainable and we are here for the long run," Joe added.
"We are committed towards bringing new products which are technologically advanced, smart, agile and comfortable. We proved it by launching the all-new Audi TT Coupe, the new Audi A6 Matrix, the first Avant body style sportscar- the Audi RS 6 Avant and the all-new Audi Q7. With our perfect pricing and the class defining products packed with the most innovative features, we have been able to offer the best package to our customers. We are very confident that we will continue our growth path in 2016 and beyond," King added.
2015 has been an exciting year for Audi. Apart from further strengthening the fundamentals of a strong and vibrant brand, close customer connect and improved profitability, Audi launched 10 exciting products in India this year each with an innovative positioning and strategy.
Audi also inaugurated Audi Bengaluru Central, Audi Ranchi, Audi Madurai and Audi Rajkot, its fourth showroom in Gujarat in 2015. Audi became the first luxury car manufacturer to open a showroom in North-East India with Audi Guwahati.
The Audi model range in India includes the Audi A3 Sedan, Audi A3 Cabriolet, Audi A4, Audi A6, Audi A7 Sportback, Audi A8 L, Audi Q3, Audi Q5, all-new Audi Q7, Audi TT Coupe, Audi S4, Audi S5 Sportback, Audi S6, Audi RS 5 Coupe, Audi RS 6 Avant, Audi RS 7 Sportback, Audi R8, Audi R8 Spyder, Audi R8 V10 plus and Audi R8 LMX available across the country: in Ahmedabad, Bengaluru, Bengaluru Central, Bhopal, Bhubaneswar, Chandigarh, Chennai, Coimbatore, Delhi Central, Delhi South, Delhi West, Goa, Gurgaon, Guwahati, Hyderabad, Indore, Jaipur, Kanpur, Karnal, Kochi, Kolkata, Kozhikode, Lucknow, Ludhiana, Madurai, Mangalore, Mumbai South, Mumbai West, Nagpur, Nashik, Navi Mumbai, Noida, Pune, Rajkot, Raipur, Ranchi, Surat, Udaipur, Vadodara and Visakhapatnam.