Starwood Hotels &Resorts accelerates expansion of footprint in South Asia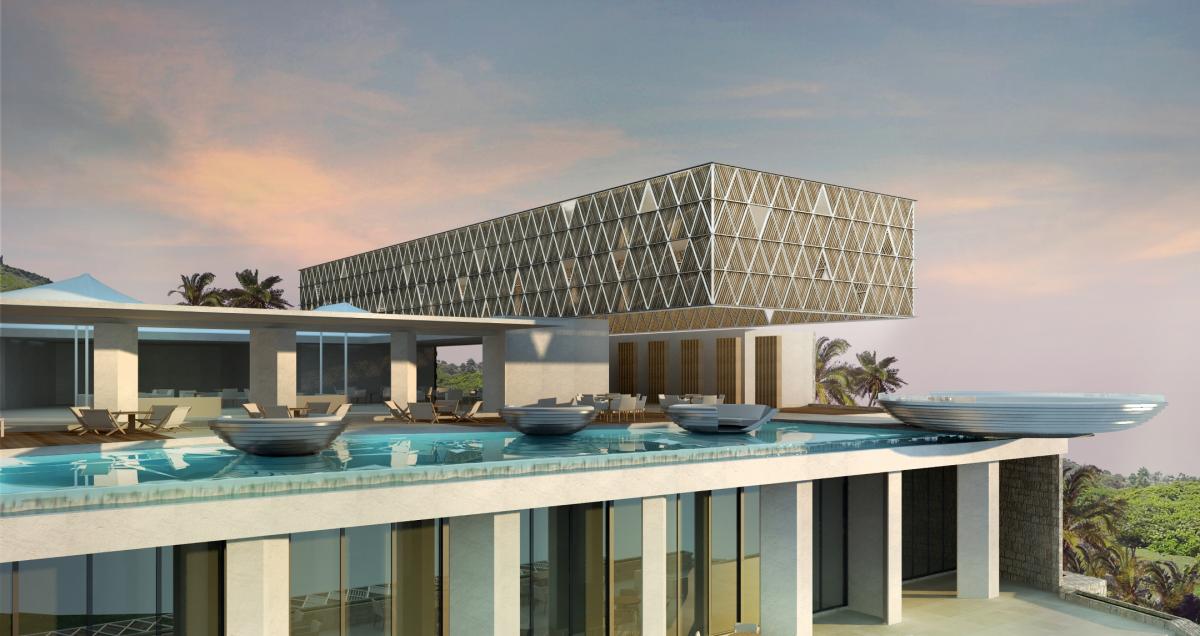 Highlights
With Nine New Hotel Openings and 16 Signings in 2015, Starwood Continues on a Robust Growth Trajectory, Expanding its Regional Presence While Debuting New Brands
With Nine New Hotel Openings and 16 Signings in 2015, Starwood Continues on a Robust Growth Trajectory, Expanding its Regional Presence While Debuting New Brands
Starwood Hotels & Resorts Worldwide, Inc. (NYSE: HOT) today announced it is aggressively expanding its footprint in South Asia, anchored by the Indian market. Since January 2015, the company has opened nine hotels and signed deals for 16 new hotels. The company recently surpassed its 50th hotel in the region, with 54 hotels operating and another 34 hotels under development.
"Our growth continues to be fueled by strong domestic demand for quality and branded accommodations in Tier 1 & Tier 2 markets. India is already Starwood's fourth largest market in terms of number of hotels and will soon be its third after the U.S. and China. The momentum of 2015 will continue in 2016 with another eight to 10 hotel openings in the region," said Dilip Puri, Managing Director India & Regional Vice President South Asia for Starwood Hotels & Resorts.
Rapid Expansion in 2015
Since January 2015, nine hotels were added to Starwood's South Asia portfolio. New openings in India included Four Points by Sheraton Agra, Le Méridien Gurgaon Delhi NCR, Le Méridien Mahabaleshwar Resort & Spa, Sheraton Hyderabad Hotel, Le Méridien Nagpur, Four Points by Sheraton Vadodara, and The St. Regis Mumbai. The latter, which debuted this past September, marked the very first St. Regis hotel in South Asia. In Bangladesh, Starwood unveiled the Le Méridien brand in the capital with Le Méridien Dhaka. In Bhutan, the company opened its second Le Méridien property in Paro – Le Meridien Paro, Riverfront.
Starwood's strong growth momentum in the region continues with the signing of 16 new hotels including: The St. Regis Vommuli Resort, Maldives, Sheraton Dhaka Banani Hotel and Le Méridien Resort & Spa, Bhaluka, both in Bangladesh. In India, Starwood signed five Sheraton hotels in Ahmedabad, Chennai, Ambala, Srinagar and Bodh Gaya (Bihar). Other signings include Le Méridien Nagpur, The Westin Pushkar Resort & Spa as well as Four Points by Sheraton hotels in Vijayawada, Thavanakadavu (on Vembanad Lake, Kerala), Ahmedabad, Bhopal, Srinagar and Sonmarg.
Growing Luxury Portfolio in South Asia
India's luxury market continues to soar driven by rising disposable incomes and an appetite for luxury goods, including hospitality. Starwood Hotels & Resorts is well positioned to leverage this trend as one of the largest luxury hotel players in India with 11 hotels under The Luxury Collection flag through its partnership with ITC hotels and the recent introduction of the St. Regis in Mumbai. Starwood's luxury growth continues with the upcoming openings of both The St. Regis Vommuli Resort, Maldives and the W Goa Retreat & Spa this year.
Conversions Spur Growth in India
Starwood has had tremendous success converting independent and branded hotels into its portfolio. The strategy has significantly mitigated the development risk typically associated with the slow pace of development and regulatory issues in India, and hotel owners have benefitted from Starwood's distribution capability, the power of its SPG loyalty program and the strength of its brands. Le Méridien Gurgaon Delhi NCR, Le Méridien Nagpur, Sheraton Hyderabad Hotel and The St. Regis Mumbai reflect prime examples of the success of Starwood's conversion strategy.
Upscale Brands Propel Growth in New Markets
Starwood is seeing great momentum in the expansion of its upscale Four Points by Sheraton brand in Tier 2 markets with signings in cities such as Thavanakkadavu in Kerala, Tiruchirapalli, Vijayawada, Aurangabad, and Bhopal. There are currently 10 hotels operating under the Four Points brand in India and the portfolio is expected to grow by 50 percent over the next three years.
"Globally, Four Points is experiencing incredible growth, having recently crossed its 200th operating hotel milestone," said Sudeep Jain, Vice President, Acquisitions & Development, South Asia, Starwood Hotels & Resorts. "India and South Asia will continue to play a key role in driving this growth for the brand in new markets."
Another upscale brand, Aloft, is also experiencing impressive growth in both major and secondary urban centres. Currently there are six properties in Bengaluru, Chennai, Coimbatore, Chandigarh and Ahmedabad with two more at Delhi Aerocity and Goa expected to open in the next 12 to 18 months.
Resort Portfolio Takes Off
The opening of the stunning new Le Méridien Mahabaleshwar Resort & Spa in June 2015 accelerated the growth of Starwood's resort portfolio in the region. The company is developing resorts in Bekal, Khandala, Pushkar, Rishikesh and Ambala, across its different brands and, at the highest end, it will add W Goa Retreat & Spa and The St Regis Vommuli Resort, Maldives to its resort portfolio this year.
"Our compelling portfolio of lifestyle brands provides our partners with the choice to identify the right brand for the right location, and this is especially true for resort destinations," added Jain. "The increase in domestic leisure travel and growing trend to take shorter vacations to destinations that are easily accessible from gateway cities continues to generate demand for our resort properties."