Is cash crunch affecting printing machinery biz?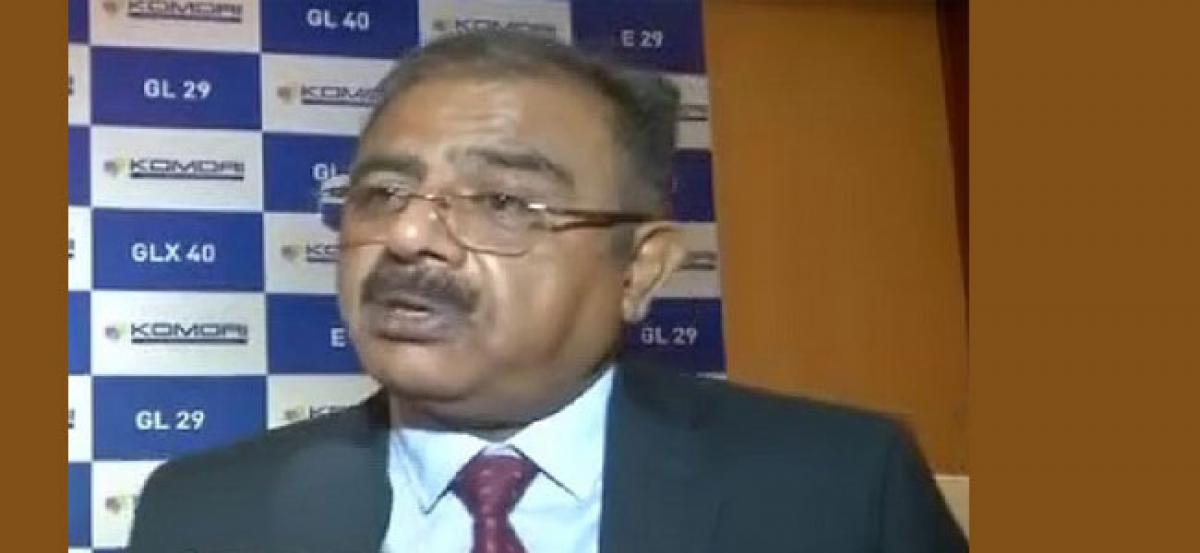 Highlights
When asked about whether the alleged cash crunch in the country is also affecting the printing machinery business, Sangam Khanna from Komori, the...
New Delhi : When asked about whether the alleged cash crunch in the country is also affecting the printing machinery business, Sangam Khanna from Komori, the company which is among the top two companies worldwide engaged in providing currency printing machines, said that their business supplies the equipment as and when asked by the Reserve Bank of India (RBI).
"We are manufacturers, we are not printers. The manufacturer supplies the equipment, and how you use it after that depends on you. We, being the manufacturer, give a 99 percent assurance to the government of India that our machine is available when required. What happens after that does not concern us. The government has policies, what they aim to derive from that is their outlook," Sangam Khanna told ANI.
In a move to strengthen their footprint in India, Komori Corporation Ltd., the Japan-based leader in offset presses, Digital press, Pesticide Environmental Stewardship Program (PESP) products and banknote/security presses commenced its India journey on Friday with the establishment of its India subsidiary, Komori India Pvt. Ltd.
Earlier, the company was operating in India through its sole distributor - Insight Group.
Komori is already a market leader in India through the Insight group, with a market share of over 40 percent.
Through this move, Komori plans to strengthen and scale its operations even further in India and the sub-continent.
In a bid to have a strategic hold in the Indian market, the company will be introducing customised printing presses suitable for the Indian market.
Komori is also amongst the top two companies worldwide, which is involved with currency printing for many countries including Indian Rupee and is undisputedly amongst the world's largest companies manufacturing offset presses for various applications of commercial printing like brochures, calendars, books, high-quality magazine publications and packaging printing like cosmetic boxes, liquor boxes, pharma boxes, among others.
"With the launch of India office, Komori aims to strengthen and enhance Komori's presence in India and nearby countries. We are very excited to start our India operations. With the India footprint, we'll be able to provide the world-class quality and strong support to aid the Indian market. We will use the best of global and local processes to provide the highest value to our customers and maximise the customers benefit," said Hirofumi Hoshino, Managing Director, Komori India Pvt. Ltd.
With the acquisition of Insight's Komori division, Komori India will continue to retain all the employees of Insight in its new team and this will help in ensuring absolute continuity with the existing sales and service activities.
Subscribed Failed...
Subscribed Successfully...