Bigg Boss Telugu Season 2: August 24th Episode Highlights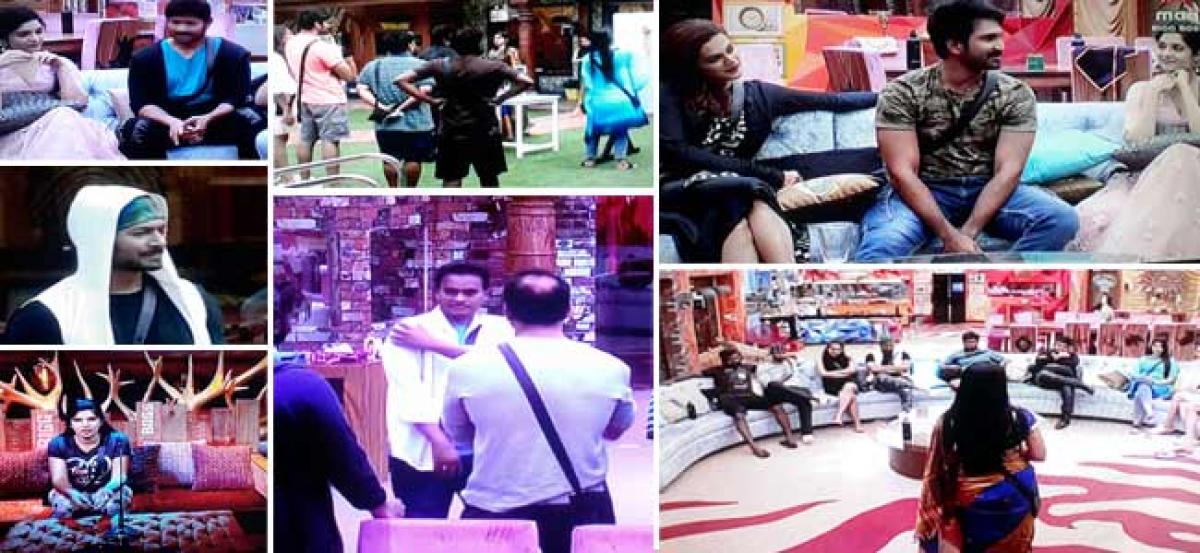 Highlights
Neevevaro lead actors Aadi Pinisetty, Taapsee and Ritika Singh showed their trailer to the housemates The housemates liked the trailer and wished the housemates Later, Bigg Boss played a song from the movie for which Kaushal danced with Rithika Singh Later in the night, everyone discussed the captaincy task that is going to happen in the house
Neevevaro lead actors Aadi Pinisetty, Taapsee and Ritika Singh showed their trailer to the housemates. The housemates liked the trailer and wished the housemates. Later, Bigg Boss played a song from the movie for which Kaushal danced with Rithika Singh. Later in the night, everyone discussed the captaincy task that is going to happen in the house.
The next day morning, Bigg Boss announced that the first two members who will get to sit on the sofa in the Confession Room will be given a chance to be a part of the captaincy task. All the housemates fought for the same but only Deepthi, Pooja, Kaushal and Samat were able to reach the sofa. Deepthi sat first while there was an argument between Kaushal and Pooja over the second place. Pooja gave up and left the room. Bigg Boss announced that Deepthi and Kaushal are captaincy task players.
The captaincy task is about electing the captain by the housemates. The housemates have to give their support to any of the housemates by sacrificing some of their things. The things sacrificed will be weighed and those who have more weight will be declared as a winner. Except for Amit, everyone supported Deepthi. Deepthi won the task and became the captain.
After becoming the captain, Deepthi held a meeting with the housemates and discussed the functioning of the house. Later in the night, Bigg Boss called Deepthi to the Confession room and instructed her to be careful in the house in terms of following the rules. He also said that people should not play any games in the house. Deepthi came out and informed the same to everyone in the house.
During the dinner time, Nutan Naidu made a surprise entry in the house again. Nutan Naidu's entry was not liked by most of the housemates. Especially, Tanish was upset with the same and discussed it with the others in the house. Tanish felt that Sunaina had to go because of Nutan and also said the same to Nutan on his face. The other housemates are upset that Nutan was not in the eliminations zone.
ALSO READ: Bigg Boss Telugu Season 2: August 23 Episode Highlights
Subscribed Failed...
Subscribed Successfully...