Parties switching into electoral mode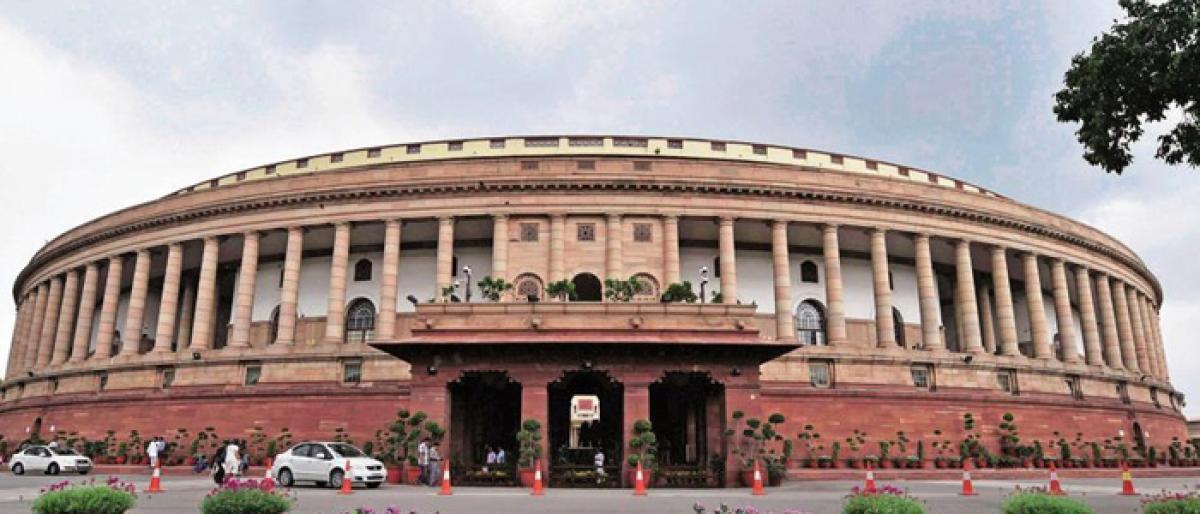 Highlights
Has the Centre taken a final decision to go in for Jamili (Simultaneous polls for Lok Sabha and Assembly)? If we go by the fast-changing political scenario in both the Telugu States and a sudden spurt in political activity, we get a feeling netas are certain elections would be advanced. It is being speculated that the Monsoon Session of Parliament would be the last session for this Lok Sabha. Elec
Has the Centre taken a final decision to go in for Jamili (Simultaneous polls for Lok Sabha and Assembly)? If we go by the fast-changing political scenario in both the Telugu States and a sudden spurt in political activity, we get a feeling netas are certain elections would be advanced. It is being speculated that the Monsoon Session of Parliament would be the last session for this Lok Sabha. Elections may be sometime between January and March. Even Election Commission is said to have given its nod for it.
No matter what reason Centre would dish out to advance the polls, one can glean that the BJP is swimming against the tide – and it too probably feels so. The initial aura around Modi appears lost. The party is facing an uphill task in Rajasthan, Chhattisgarh, Madhya Pradesh etc. Allies are getting restive. Already, Nitish Kumar says BJP is welcome to go solo. TDP has walked out of alliance and BJP itself broke ties with PDP in J&K. A besieged BJP top brass seems seized by hope that damage could be contained if it goes in for simultaneous polls.
Whatever the election timing, the political parties in Telugu states are busy honing their strategies. TRS is ready to make Bayyaram steel project a big issue, just as TDP is upping ante over Kadapa plant. The government rushed KTR to meet Prime Minister and give clarifications which the latter sought when the TS Chief Minister KCR had called on him recently with a wish list.
Whether the Centre concedes or turns down the plea, it would benefit TRS only. TRS has also just begun offloading some of heavy weights like D Srinivas. The very fact that the Nizamabad MP K Kavitha herself accused Srinivas of indulging in anti-party activities indicates that his fate is sealed. JD(S) president Deve Gowda is coming to Hyderabad in next couple of days to meet KCR, apparently to take the front idea forward.
On the other hand, the Congress jolted by exit of Danam Nagender is keen to bring back senior leaders who had left the party after bifurcation back into its fold. It is in talks to rope in former CM N Kiran Kumar Reddy to head the AP unit. It will be interesting who Kiran will target primarily – TDP or YCP. Kiran as the Chief Whip in YSR government had defended Jagan but as the Chief Minister he later took several decisions against him and even the arrest of Jagan by CBI took place when he was the CM.
What stand Kiran would adopt against Pawan will also have to be seen and the biggest question is whether he will be able to enthuse party rank and file in such a short time. Meanwhile, the CPI a day after criticising Pawan Kalyan patched up and announced they would fight elections together. Another surprising development was Karunanidhi's daughter Kanimozhi calling on C M Ramesh who has been on indefinite fast demanding Kadapa steel plant. Her comment that "We belong to the same family and that it is time to join hands and fight against the autocratic government at the Centre," is noteworthy.