Auronka shaadi mein Abdullah Begana: KCR to Chandrababu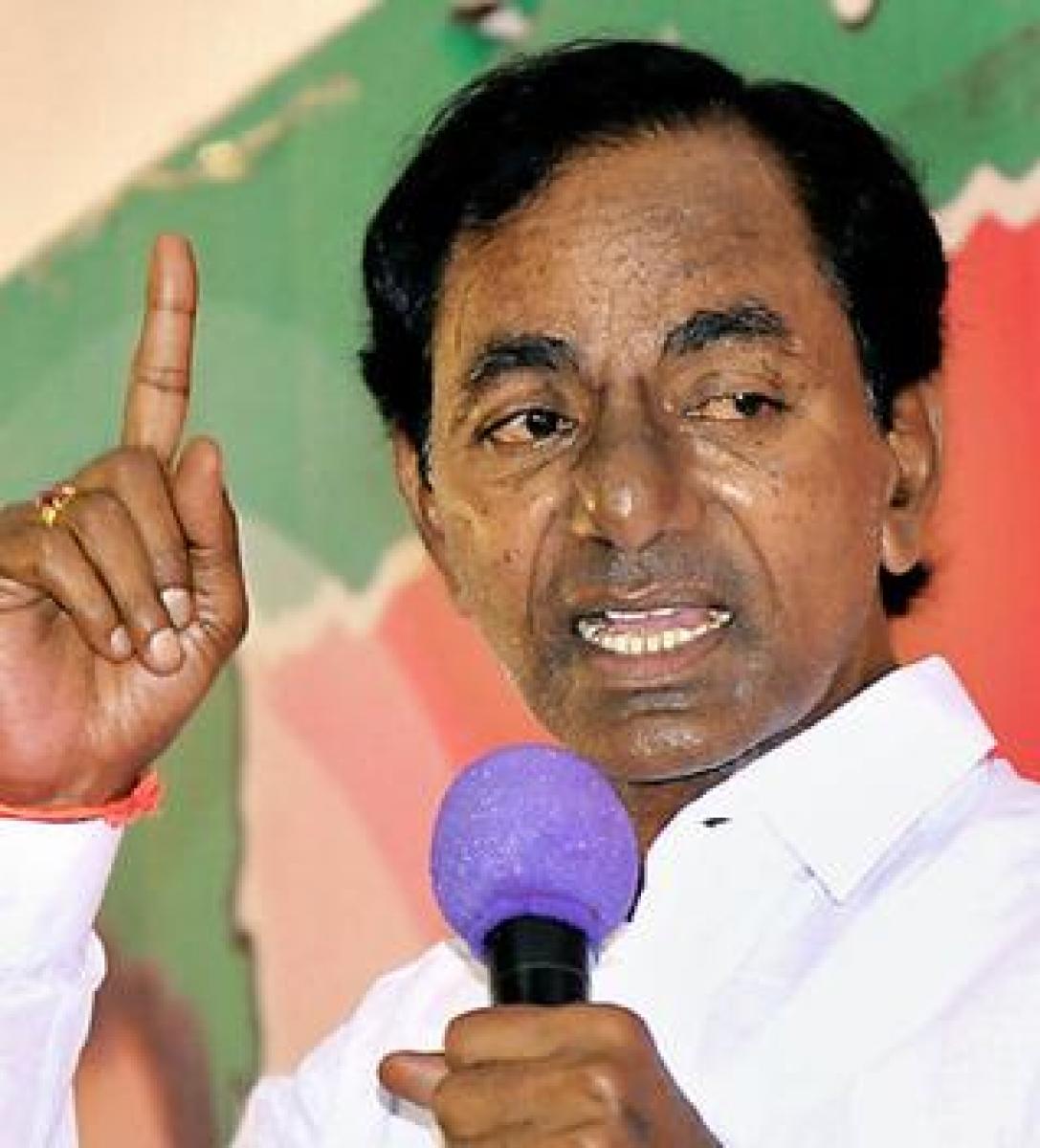 Highlights
The Telangana Chief Minister K Chandrasekhara Rao lambasted his Andhra Pradesh counterpart N Chandrababu Naidu for trying to throttle Telangana
The Telangana Chief Minister K Chandrasekhara Rao lambasted his Andhra Pradesh counterpart N Chandrababu Naidu for trying to throttle Telangana state. "Thief caught red handed and he is creating ruckus. We did not do anything. They tried to topple the elected government in Telangana," KCR said while admitting former PCC Chief D Srinivas into the party.
Amid cheers from the crowd, KCR said "Mogudni kotti mogasala ku ekkinattu undi ayana teeru (He is like a wife beating her husband and cries for justice at the king's court)."
He further asked Chandrababu to mind his business in his state instead of meddling with Telangana affairs. "You have a big state with 13 districts. Why don't you mind your own business? Why do you hang around Hyderabad?, " KCR questioned Babu.
He added that Chandrababu was trying to throttle Telangana ever since it was formed. He created unrest among students. "We were deprived of our share of power," KCR said and asked the AP CM to work for the development of his state. "Auronka shaadi mein Abdulla Begana," he signed off.
By G Anjali
Subscribed Failed...
Subscribed Successfully...