Nawaz Sharif's wife passes away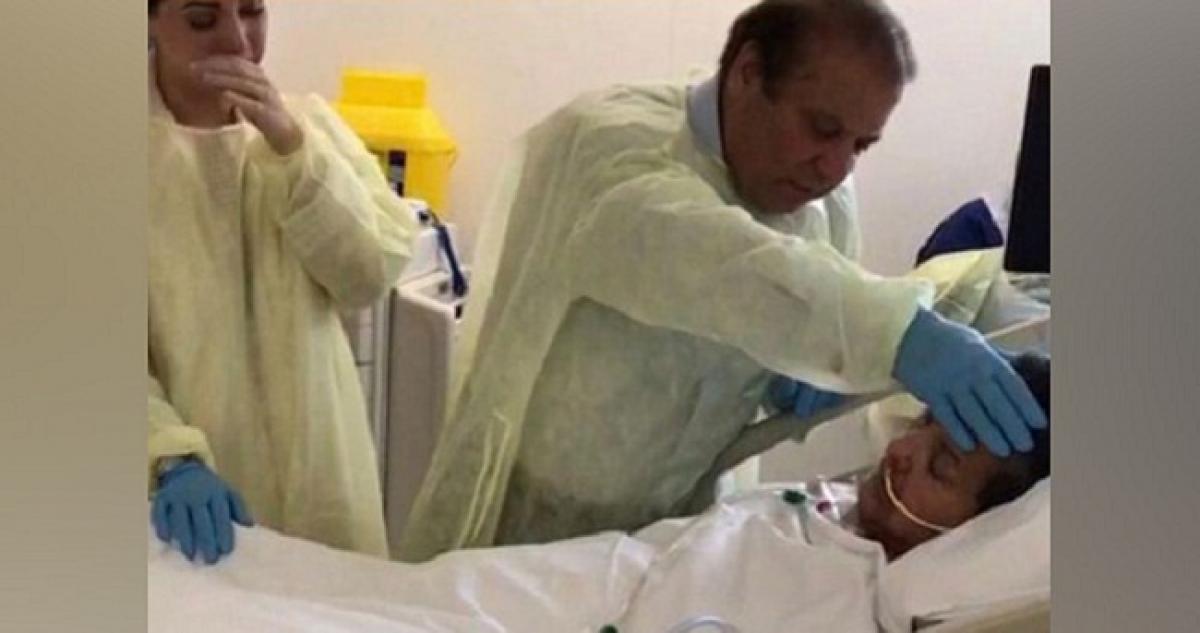 Highlights
Former threetime Pakistan prime minister Nawaz Sharifs wife, Kulsoom Nawaz, breathed her last at a London hospital on Tuesday She was 68 years old
London: Former three-time Pakistan prime minister Nawaz Sharif's wife, Kulsoom Nawaz, breathed her last at a London hospital on Tuesday. She was 68 years old.
Geo News reported that the health of Kulsoom, who was admitted at London's Harley Street Clinic for cancer treatment in June, deteriorated last night. She was placed on life support earlier in the day.
Sources added that she had also developed a lung-related problem.
In August 2017, it was confirmed that Kulsoom was suffering from lymphoma (throat) cancer and was shifted to London for further treatment. On June 15, she was placed on a ventilator following a cardiac arrest.
She served as Pakistan's first lady for three non-consecutive terms from 1990-1993, 1997-1999 and 2013-2017, The Dawn reported.
Kulsoom is survived by her husband and four children - Maryam, Hassan, Hussain and Asma. Her husband and daughter are presently serving jail terms after being convicted for corruption.