Does the Formula One Grand Prix Make Financial Sense?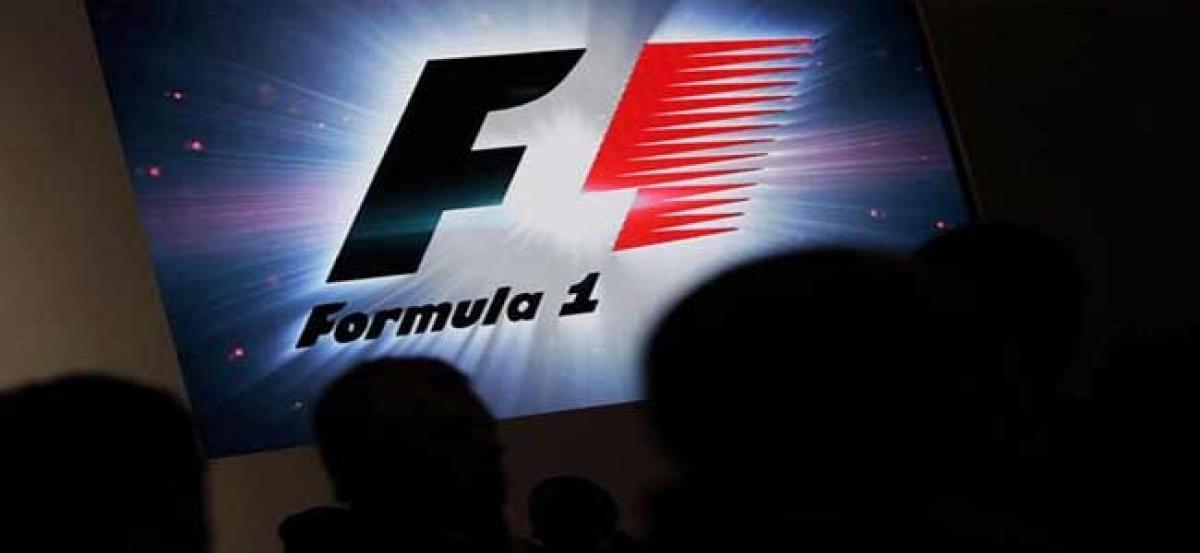 Highlights
This week, the Formula One circus came to town
Singapore : This week, the Formula One circus came to town.
As happens around this time every year for the last 11 years, locals avoid the downtown area around Marina Bay and the Singapore central business district as roads are closed for a week to prepare for the street race at night. Affected retail shop owners make their usual but ultimately fruitless annual complaints about business practically dropping to zero during this period.
Amidst the balmy tropical breezes, pristine beaches and spanking clean and green streets, famous celebrities and the wealthy descend upon the city to enjoy the race and the exciting atmosphere, flashing their bling and their millions. Footballer and fashion icon David Beckham, popstar Rihanna and models Devon Aoki and Behati Prinslooare amongst the famous people who have visited during this period.
Singapore spends S$135 million (US$98 million) every year hosting this event with the government forking out 60% of the cost. Out of the S$135 million, it is reported that almost S$90 million is paid to Formula One Group for the rights to the event. Singapore is at the start of the second contract extension hosting the Grand Prix, which will bring it to 2021. Singapore's then Minister for Trade and Industry, Mr S Iswaran said in 2017 when the contract was extended that the cost of organising the race was brought down from S$150 million in the earlier years. He also mentioned that in the 10 years that Singapore has hosted the event, over 450,000 foreigners have visited during the Grand Prix, bringing in tourism receipts of over S$1.4 billion.
To those unfamiliar with motor sports, Formula One, or more commonly known by its abbreviated form, F1, is a marketing juggernaut. It rakes in US$1.8 billion every year making it one of the top ten sporting competitions in the world. American mass media company, Liberty Media, bought the commercial rights for US$4.6 billion from Bernie Ecclestone in 2017. Ecclestone, the CEO and most powerful and prominent shareholder of the Formula One Group, started this marketing phenomenon 40 years ago, although Formula One motor racing in its current format started in 1950. Maybe, Ecclestone, now 87, thought it was a good time to cash out.
Those who have attended any of these events will quickly realise they are huge entertainment and corporate hospitality events with fast, pulse-raising, adrenaline-pumpingnoisy cars as a side-show. The wealthy and global conglomeratesspend approximately S$100 million in Singapore on tickets, F&B and entertainment within the event venue. This year, top global acts like Jay Chou, The Killers, Liam Gallagher, DuaLipa and Simply Red are just among the many that will grace the occasion providing entertainment over three nights to the rich and those privileged enough to attend. Top-end ticket costs S$2,128 this year for three nights, although you can buy a walk around ticket without a seat and access to limited entertainment for S$188 on race night. Hospitality tickets can cost up to S$9,000 per person.
By looking purely at the direct benefits, the numbers barely add up. Singapore justifies the cost of hosting the event by saying that the event creates a positive image of Singapore as a vibrant and exciting city, increases networking opportunity for businesses, has immeasurable spin-off impact on tourism as well as the MICE (meetings, incentive, conferencing, exhibition)industry and benefits local companies who help in the organisation of the event. A government commissioned study by the Boston Consulting Group in 2012 estimates indirect economic benefits of up to S$1 billion over 10 years.
If the Singapore, arguably the most glamourous and popular Grand Prix if Monacois not counted, has challenges justifying hosting its Grand Prix, what about the other venues?
Monaco is a special case as it's been hosting grand prix since 1929 and has always been on the calendar when Formula One started in 1950. It pays no hosting fees. It can be said that Formula One needs it more than the other way around.
Malaysia, Singapore's neighbours, stopped hosting F1 after hosting the event for 19 years saying that it cannot justify the MYR300 million (US$68 million) cost to host the event which has diminishing returns. Attendance peaked at 126,000 in 2008 for the weekend races and fell to about 80,000 in 2016 just before the announcement that 2017 will be the final race.
The Korean Grand Prix which was a public-private initiative suffered the same fate in 4 years although the initial contract was for 7 years. It stopped hosting the event in 2013 saying it was losing US$26 million a year and when attempts to renegotiate the contract failed. Similarly, Turkey stopped hosting the event after 7 years; the last one was in 2011. Cost was the reason cited.
India made its first foray into F1 hosting in 2011 in a circuit at the Buddh International Circuit in Greater Noida. It was a private sector project funded by the Jaypee Group. However, rising costs, partly due to the weakening Rupee, dwindling ticket sales and the high hosting fees of US$40 million soon made the organisers less enthusiastic about the event. When a disagreement with the date of the event as well asa tax disputes with the Uttar Pradesh government- who wanted to classify the event as entertainment and hence levy taxes on it - arose, the organisers decided to pull out only after three years of the five-year deal.
Although the cost of hosting is of concern to Liberty Media, the franchise owners, the cost of running the teams is higher up on their agenda. The total cost of running the 10 teams, who have to field two cars each,was US$2.6 billion in 2017 as reported by Forbes. The top 3 teams - Ferrari, Mercedes and Red Bull Racing- share of that total is almost 55% with the biggest two spenders, Ferrari and Mercedes having budgets or over US$550 million each. So it comes as no surprise that these 3 teams have dominated the championship standings in the last 10 years or so.
Most of the teams lose money and they lost a total of US$110 million in 2016. This is more impactful on the smaller teams with smaller budgets and has over the years, teams have come and gone.
A case in point is Sahara Force India, which was an Indian owned F1 team until July this year when it went into administration despite having one of the smallest expenditures of US$140 million. The team was previously named SpykerF1 and was bought over by a consortium led by Chairman of United Breweries Vijay Mallya in October 2007. Racing Point UK bought over the distressed assets of Force India in August to allow it to continue.
To help smaller teams survive and promote fairer competition, Liberty Media is trying to impose a budget limit on the teams of US$150 million by 2021. Naturally the better funded, more popular and successful teams are against this and opposing it strongly.
Just like cities and countries that desire to host F1 races, owning a F1 team has the same glamour, publicity and marketing appeal. Famous businessmen like Richard Branson and AirAsia's Tony Fernandes have owned teams.
As the tents, stands, seats and lights in Singapore are pulled down after the weekend's races, the F1 caravan will move onto Sochi, Russia, another recent addition. Another city that has spent and can spend billions promoting itself. All in all,F1 will visit 21 cities this year giving these cities invaluable marketing visibility and the teams and sponsors the opportunities to hosts their business partners atlavish parties many times over. It's difficult to put a dollar value on this and not easy to justify the costs with any direct revenue earned. TV audiences has also fallen from 600 million in 2008 to 360 million in 2015. Yet, the Formula One franchise continues to make money.
So long as the F1 continues to attract a high-end audience, maintains its marketability, its glamour, maintains its video audience both online and on television, continues to generatepublicity as it moves from city to city, and rich and wealthy individuals and companies continue to feel that the money spent doesn't need a direct financial return, the global razzmatazz that is the Formula One Grand Prix will continue.
Interested in blogging for thehansindia.com? We will be happy to have you on board as a blogger.