Green Ministry delists Bhadradri Thermal Power Station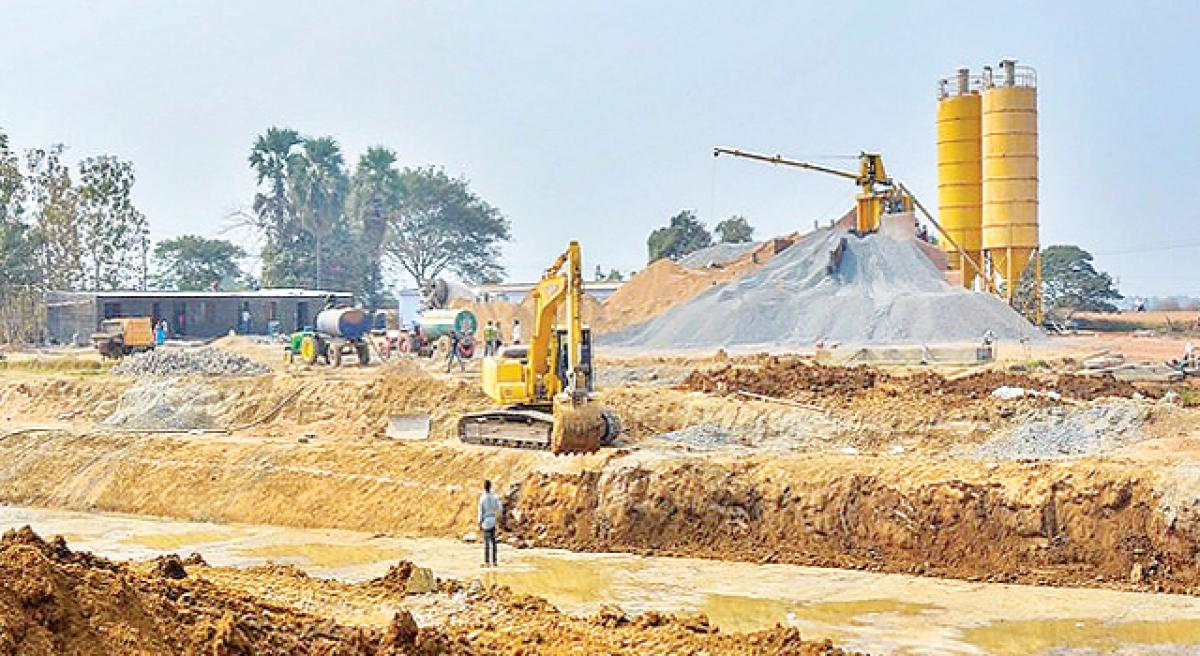 Highlights
The State government earmarked Rs 7,200 crore for the project and entrusted its construction to the public sector Bharat Heavy Electricals Limited.  Works on the project commenced to bring the project on stream by March this year.  However, the project met with a road block with
​Manuguru:The proposed 1,080 MW-Bhadradri Thermal Power Station (BTPS), for which Chief Minister K Chandrashekar Rao laid the foundation stone on March 28 last year, received red signal from Union Ministry of Environment on November 4 bringing the future of the project under a cloud.
The State government earmarked Rs 7,200 crore for the project and entrusted its construction to the public sector Bharat Heavy Electricals Limited. Works on the project commenced to bring the project on stream by March this year. However, the project met with a road block with Human Rights' Forum lodging a complaint with the National Green Tribunal, which stayed the works.
The project Chairman-cum-Managing Director, Prabhakar Rao, put forth a lengthy argument before the tribunal on the need for taking up the project. The tribunal responded asking the Union Ministry of Environment to decide whether to give environmental clearance or not within eight weeks.
A five-member environmental committee, headed by CR Babu, had visited the project on March 18, and gave green signal to the project. The issue was sidelined as the committee's tenure came to an end soon after. Another environmental committee is yet to be constituted.
Against this backdrop, Union Ministry of Environment gave red signal to the project and announced removal of it from the list of projects awaiting environmental clearance.
The State government acquired 1,400 acres from 1,200 farmers of Chikkudugunta, Dammakapeta, Manuguru and Pinapaka mandals and disbursed Rs 63 crore by way of compensation.
Confusion prevailed among the displaced persons on what would be the fate of the project, with the Centre on one hand denying environmental clearance to the project and Energy Minister Jagadish Reddy on the other went on record stating that there was scope for the thermal power station to get Centre's nod.
Speaking to The Hans India, Pinapaka legislator R Kanta Rao said the project should be taken up as supercritical project. He attributed the fate of the project to government acting without hindsight. The project was taken up in spite no environmental clearance resulting in crores of rupees of tax payers' money going down the drain.
Human Rights Forum Mancherial district secretary Kannauboyina Venkatanarsayya told The Hans India that so far Rs 2,000 crore has been spent on the project and 1,130 acres have been acquired from farmers. He wondered how could the State government go ahead with the project without environmental clearance?