School roof collapse kills two students, leaves five others injured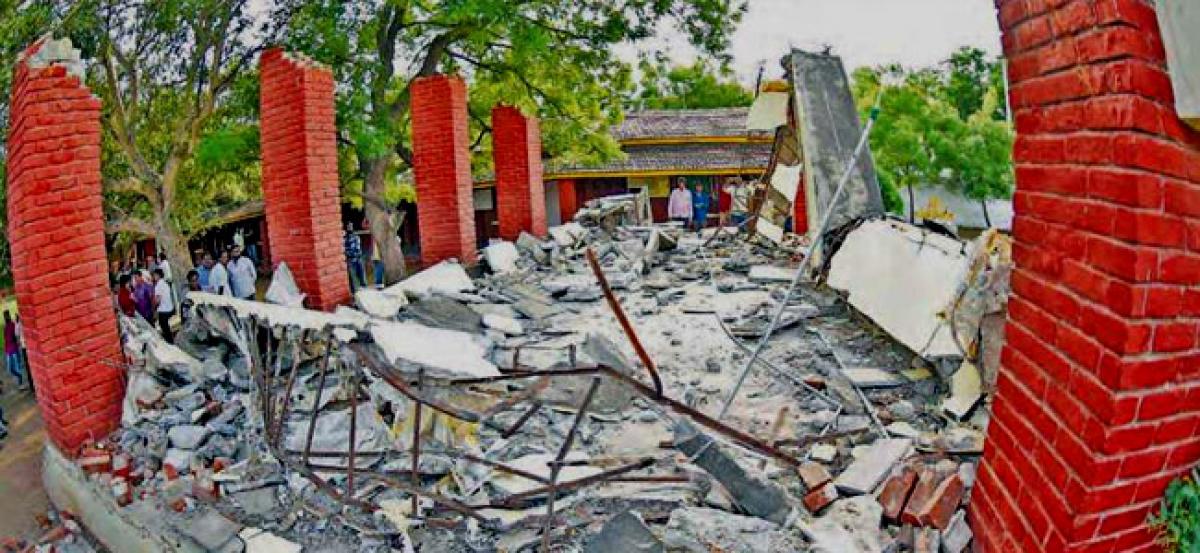 Highlights
Two students were killed after the roof a private school in Hyderabad collapsed earlier on Thursday Five others also suffered injuries and have been shifted to Anupama hospital where they are currently undergoing treatment
Two students were killed after the roof a private school in Hyderabad collapsed earlier on Thursday. Five others also suffered injuries and have been shifted to Anupama hospital where they are currently undergoing treatment.
As per the reports, the incident took place when the students were practicing Karate in their school.
The deceased has been identified as Manikeertana and Chandana, both the students of New Century School in Kukatpally while the injured students are Nikita, Naresh, Sandeep, Sahasra and Divya Sree.
A case negligence against the school authorities has been registered.