Varavara Rao reaches Hyderabad, house arrested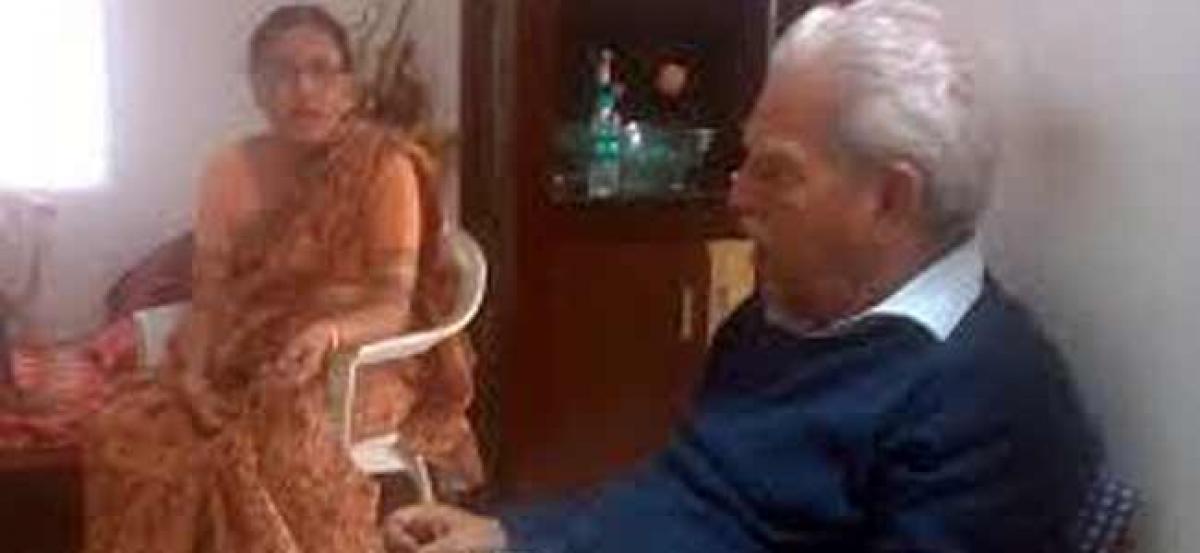 Highlights
APCLC leader Varavara Rao has been shifted to his home in Hyderabad by the Pune officials today morning As per the orders of Supreme court, the Pune police house arrested the revolutionary writer and would be kept under custody till September 6
Hyderabad: APCLC leader Varavara Rao has been shifted to his home in Hyderabad by the Pune officials today morning. As per the orders of Supreme court, the Pune police house arrested the revolutionary writer and would be kept under custody till September 6.
The Pune police have brought him around 7 am to the city and are not allowing anyone to contact him except his family members. The Telangana police also joined with the Pune police officials to guard him.
The Maharashtra police arrested Varavara Rao on Monday in an alleged conspiracy of killing Prime Minister Narendra Modi along with four others in Hyderabad after conducting raids on their houses.