Hyderabad: Second Phase Of Metro launch From Ameerpet to LB Nagar likely on Sept 15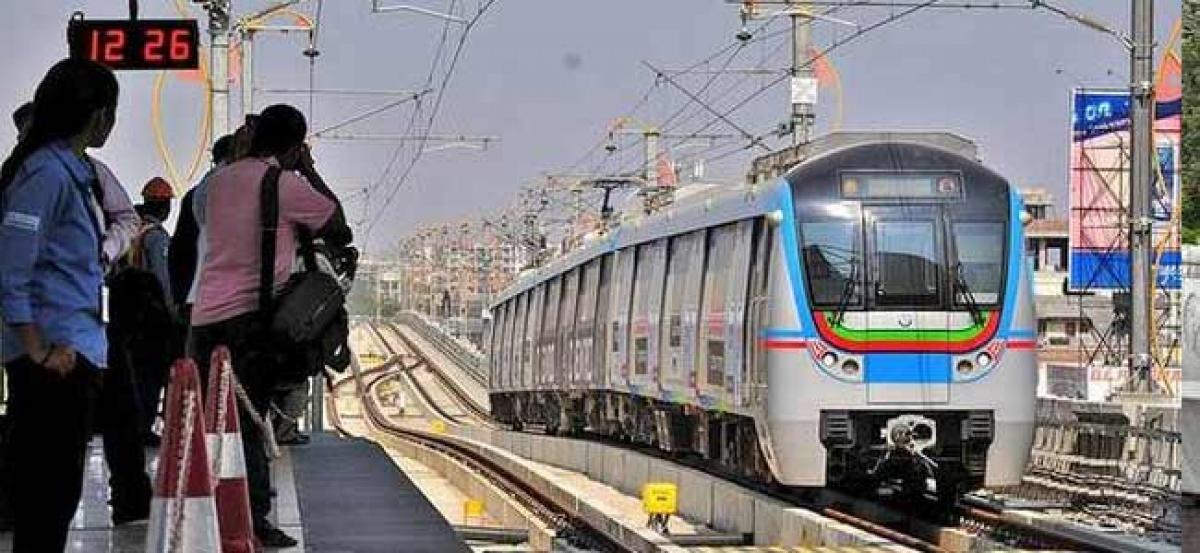 Highlights
The second phase of Hyderabad Metro stretching from LB Nagar to Ameerpet will be flagged off around September 15 The metro operations will be commenced once the signalling Independent Safety Assessor ISA certificate issued by LT Metro Rail gets approval from Hyderabad Commissioner of Metro Rail Safety CMRS
The second phase of Hyderabad Metro stretching from LB Nagar to Ameerpet will be flagged off around September 15. The metro operations will be commenced once the signalling Independent Safety Assessor (ISA) certificate issued by L&T Metro Rail gets approval from Hyderabad Commissioner of Metro Rail Safety (CMRS)
HMR managing director NVS Reddy on Thursday said that the Communication Based Train Control (CBTC) signalling system adopted for Hyderabad Metro Rail is a cutting-edge railway signalling system which requires extensive testing in the laboratory and at the site before being certified fit for passenger operations.
And the test is being done by safety directorate of M/s Thales, the signalling supplier for Hyderabad Metro along with M/s Halcrow, UK, Independent Safety Assessor (ISA) in different scenarios. After analysing the safety measures, a certificate will be issued assuring the passengers' safety for the new stretch from Ameerpet to LB Nagar.
It also analysing the safety measures of another long stretch of 29 km from LB Nagar to Miyapur, which will be unveiled soon.