Court orders hotels to remove 'Paradise' boards for misusing it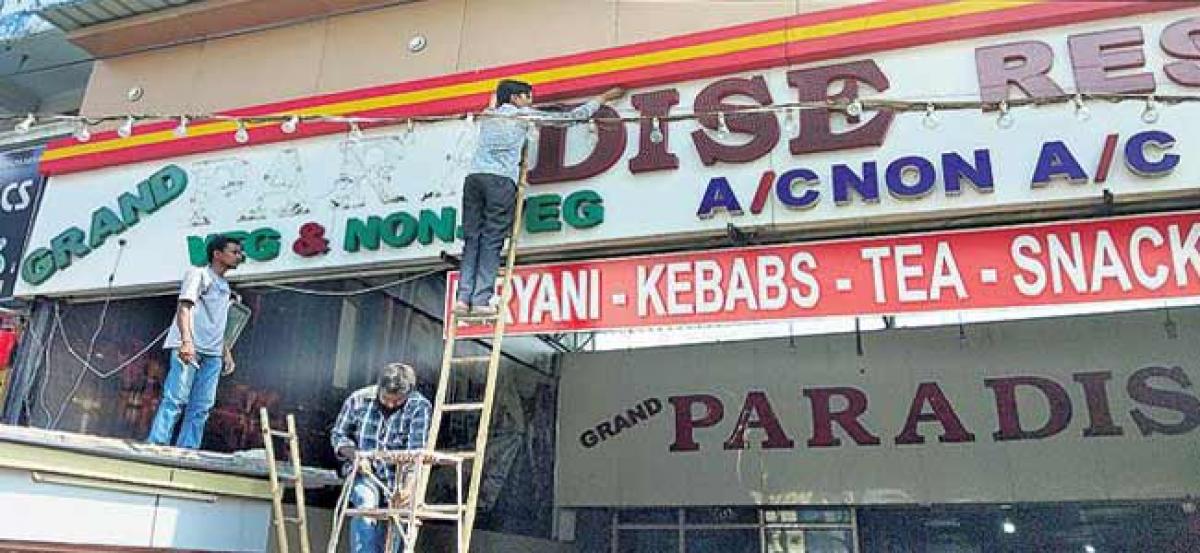 Highlights
A local court in the city directed the officials on Thursday to remove the Paradise hotel boards which are not officially belong to the Paradise group The hotels which illegally obtained the name removed the boards on Friday as per the orders issued by the court
Hyderabad: A local court in the city directed the officials on Thursday to remove the 'Paradise' hotel boards which are not officially belong to the Paradise group. The hotels which illegally obtained the name removed the boards on Friday as per the orders issued by the court.
A petition filed by the group alleges that the several hotels in the city are using their hotel name from food courts to hotels. It also stated that they are misusing their brand which is ruining the reputation of the Paradise group.
Apart from this, the officials also seized the labels and packed food items which have been printed with the name.
Paradise is known for its world-famous biryani.