DRI officials seized 1992 gms gold at Visakhapatnam Railway Station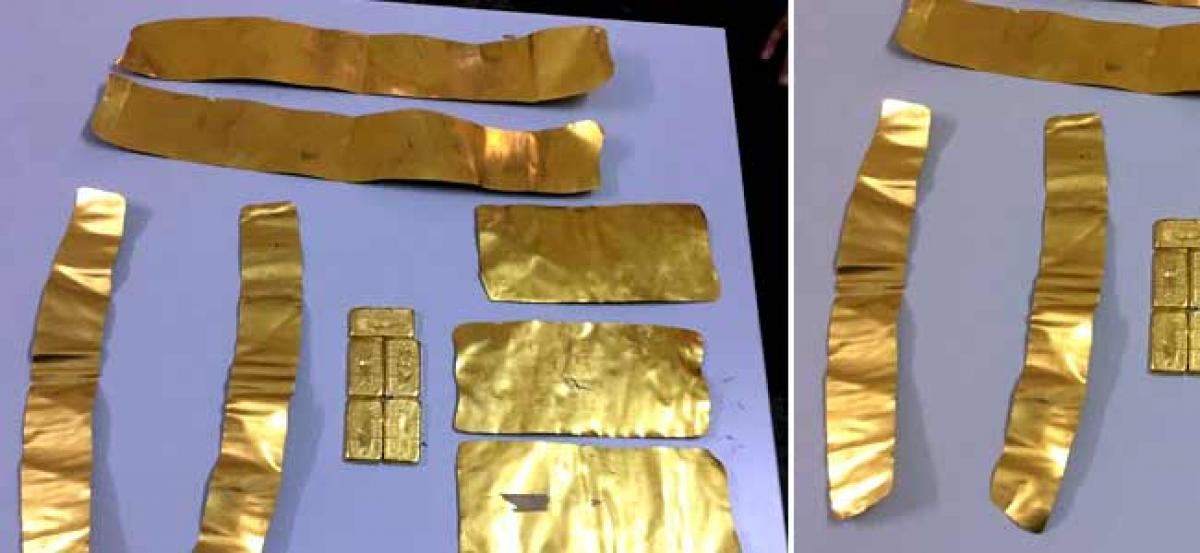 Highlights
Based on specific intelligence, officers of the Directorate of Revenue Intelligence DRI, intercepted a passenger travelling from Guwahati to Chennai in Train No 15630 in the early hours of 23092018 at Visakhapatnam Railway Station
Visakhapatnam: Based on specific intelligence, officers of the Directorate of Revenue Intelligence (DRI), intercepted a passenger travelling from Guwahati to Chennai in Train No. 15630 in the early hours of 23.09.2018 at Visakhapatnam Railway Station. On inspection, the officials found that the passenger was carrying Gold in the form of sheets concealed inside two bags and gold in biscuit form concealed in a musical instrument Guitar.
The weight of the smuggled gold was 1,992 grams. The passenger was entrusted with the job of smuggling the said contraband from Myanmar into the country and carrying the smuggled gold to Chennai to be handed over to certain unknown persons. The Gold was smuggled from Yangon (Myanmar) near the Tio (Khawmawi) – Zokhawthar border.
The passenger admitted that the gold was smuggled into the country, and he did not have any valid documents to prove the licit purchase and import of the gold. The gold recovered from the passenger, valued at Rs. 62,34,960 and Rs 1,66,000 being the sale proceeds of smuggled gold has been seized under the provisions of The Customs Act, 1962. The passenger involved in smuggling of the gold into the country has been apprehended. Further investigation is in progress, the DRI said in a release.