Roja slams deteriorating law and order situation in AP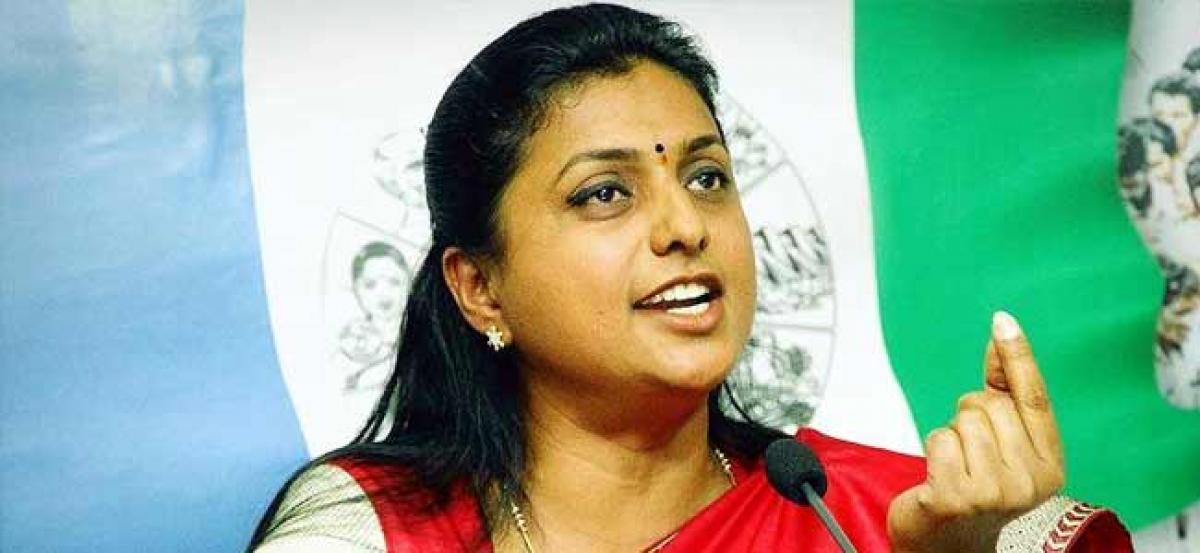 Highlights
YSRCP senior leader and MLA RK Roja strongly criticized the Telugu Desam Government and said that the Law and Order situation in the state was deteriorating at an alarming rate
Tirupati: YSRCP senior leader and MLA RK Roja strongly criticized the Telugu Desam Government and said that the Law and Order situation in the state was deteriorating at an alarming rate.
Talking to mediaperson at Tirupati on Tuesday, she said the government has completely failed in provide safety and security to the people in general and the leaders of the Opposition Party in particular.
She said that the much-touted Operation Garuda was being implemented under the leadership of Chandrababu Naidu.
She also pointed out that actor Sivaji had participated in the AP Cabinet meeting. This shows the deep linkages between the TDP and Sivaji. Roja slammed the TDP leaders for claiming that the attack on YS Jagan was stage-managed. She said the YSRCP has no faith in the AP government and hence went to the Union Home Minister to highlight the issue.