SMOG detecting satellite show's Mettuguda, Monda Market on Top lists of Toxic NO2 clouds: green peace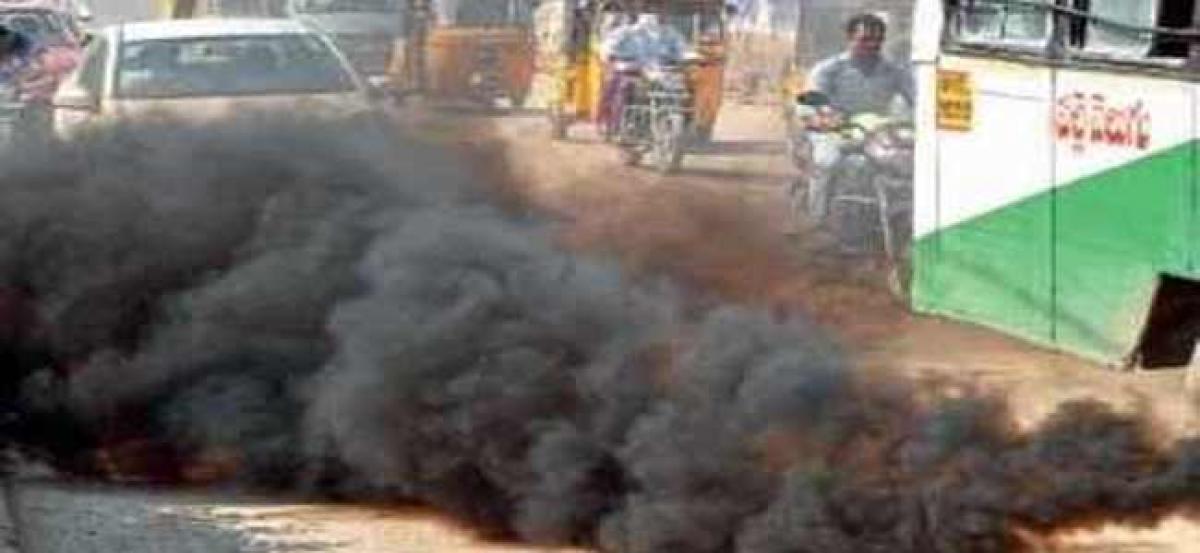 Highlights
The highest concentration of toxic clouds of NO2 were detected by smog detecting satellite which shows that Secunderabad, Mettuguda, Monda market, Habsiguda, Gandhinagar, Chikkadpally, Khairthabad, Somajiguda, Abids, Koti, Amberpet, and OU are the areas Im Secunderabad and Hyderabad with Red Spots
Hyderabad: The highest concentration of toxic clouds of NO2 were detected by smog detecting satellite which shows that Secunderabad, Mettuguda, Monda market, Habsiguda, Gandhinagar, Chikkadpally, Khairthabad, Somajiguda, Abids, Koti, Amberpet, and OU are the areas I'm Secunderabad and Hyderabad with Red Spots.
In cities NO2 pollution he mainly caused due to vehicular pollution. The concentration of Nitrogen dioxide depends on wind direction. The boiler units of drug industries are small compared to thermal power plants.
Apart from these areas, AP have shown a high concentration of Nitrogen dioxide from Nandigama, Bhimavaram, Jaggiahpet, Kaladindi areas.
Environmentalist K. Purushotam Reddy advices that In Hyderabad we have too many private Vehicles. Though the Metro rail has become operational, the public transport has to be more dependable.
Nadikesh shiva long am of green peace said NO2 hotspots of India are clearly around coal burning regions other than Delhi NCR. coal power plants are the highest contributors to NO2 emissions.