Kodandaram to meet Rahul Gandhi shortly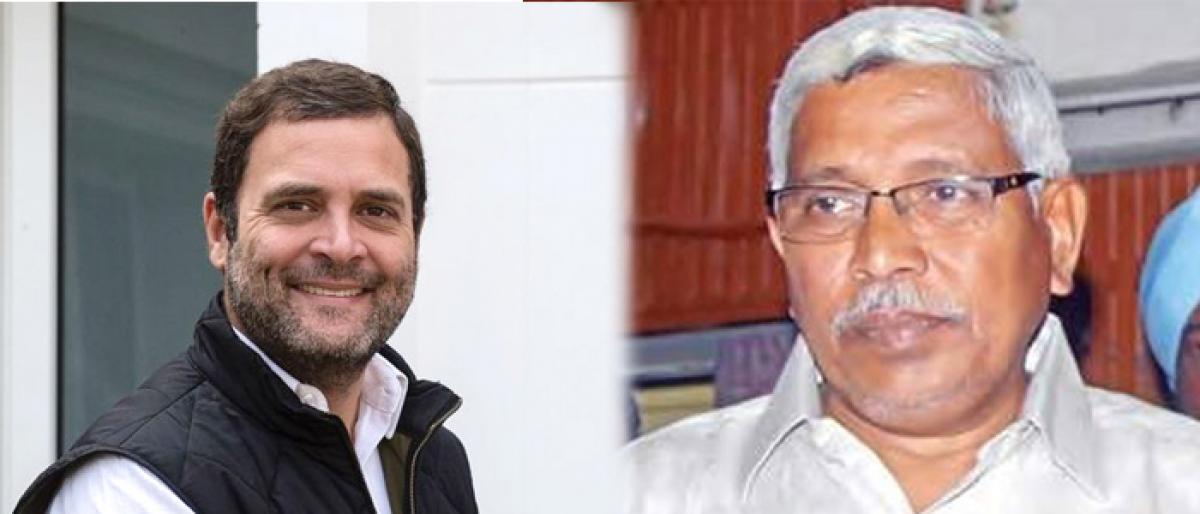 Highlights
Prof Kodandaram led TJS delegation will be meeting AICC All India Congress Committee president Rahul Gandhi in a short while from now
TJS is seeking a clarity from AICC chief on working of Mahakutami
Prof.Kodandaram-led TJS delegation will be meeting AICC (All India Congress Committee) president Rahul Gandhi in a short while from now.
Kodandaram is accompanied by key leaders K Dileep Kumar and Vidyadhar Reddy and others.
TJS team will discuss about seats share, clarity on Common Minimum Agenda and working of Mahakutami going forward by taking along alliance partners together.
Kodandaram and co. are seeking 12 seats as share but Telangana Congress is not thinking of giving double digit seats.
TJS might discuss this with Rahul Gandhi and impress upon Congress high command intervention to ensure alliance partners-TJS, as well as CPI, are not left unhappy.