Liquor shops to remain closed two days before polls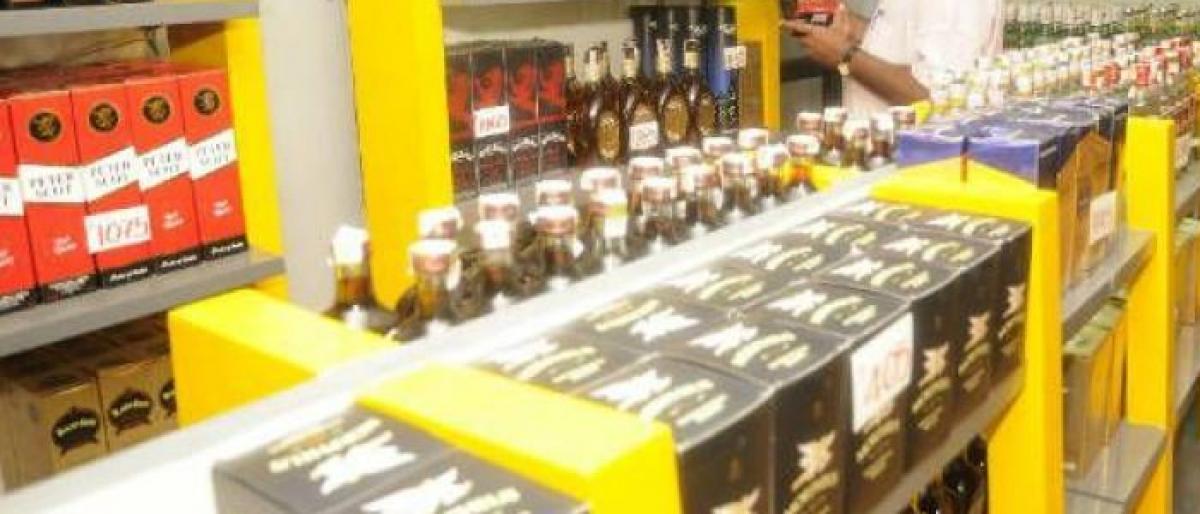 Highlights
Liquor shops across the state will remain shut two days before the assembly polls in Telangana scheduled on December 7 In addition to it, all the liquor shops bordering the other states like Karnataka, Maharashtra, Andhra Pradesh and Chattisgarh will also be closed
Liquor shops across the state will remain shut two days before the assembly polls in Telangana scheduled on December 7. In addition to it, all the liquor shops bordering the other states like Karnataka, Maharashtra, Andhra Pradesh and Chattisgarh will also be closed.
The excise officials of Telangana has held an inter-state meeting with the officials of neighbouring states with respect to the closure of liquor shops, it is learned. The Telangana Principal Secretary (Excise) told the media that they will arrest habitual offenders before the polls.
Liquor flow has been restricted in the state by the Election Commission ahead of the assembly polls. According to CEO Rajath Kumar, Rs 6.66 crore worth liquor was seized by the police till now in poll-bound Telangana.