Froth from Bellandur lake reaches Kolar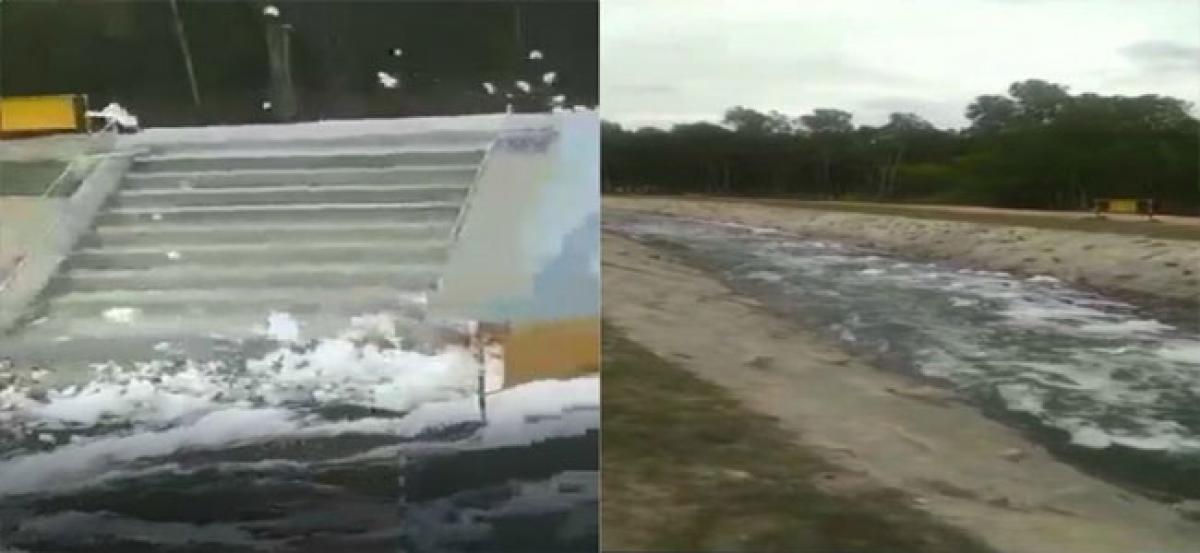 Highlights
Toxic foam from Bengalurus infamous Bellandur Lake has now reached Kolars Lakshmi Sagara Lake
Bengaluru (Karnataka) : Toxic foam from Bengaluru's infamous Bellandur Lake has now reached Kolar's Lakshmi Sagara Lake.
This came after water from sewage treatment plants in Bellandur was released to 126 irrigation tanks in Kolar as part of the Koramangala-Challaghatta Valley project.
Bellandur Lake has become a symbol of the garden city's struggle with waste management, as it spills toxic foam.
In January, residents living on the Yemlur side of Bellandur Lake spotted smoke in the water body that is known to be full of sewage, chemical effluents, and construction debris.
Shortly thereafter, flames were seen rising from the lake.
As per the Karnataka Lake Development Authority, the Bellandur Lake is the largest of the 262 lakes and tanks in Bengaluru and accumulates about 40 per cent of the city's sewage.
Last year, the sorry state of the lake forced the National Green Tribunal (NGT) to take the matter into cognizance.
The NGT had directed an immediate and complete shutdown of 76 polluting industries around the lake.