Assam releases NRC final draft; 40 lakh citizens left out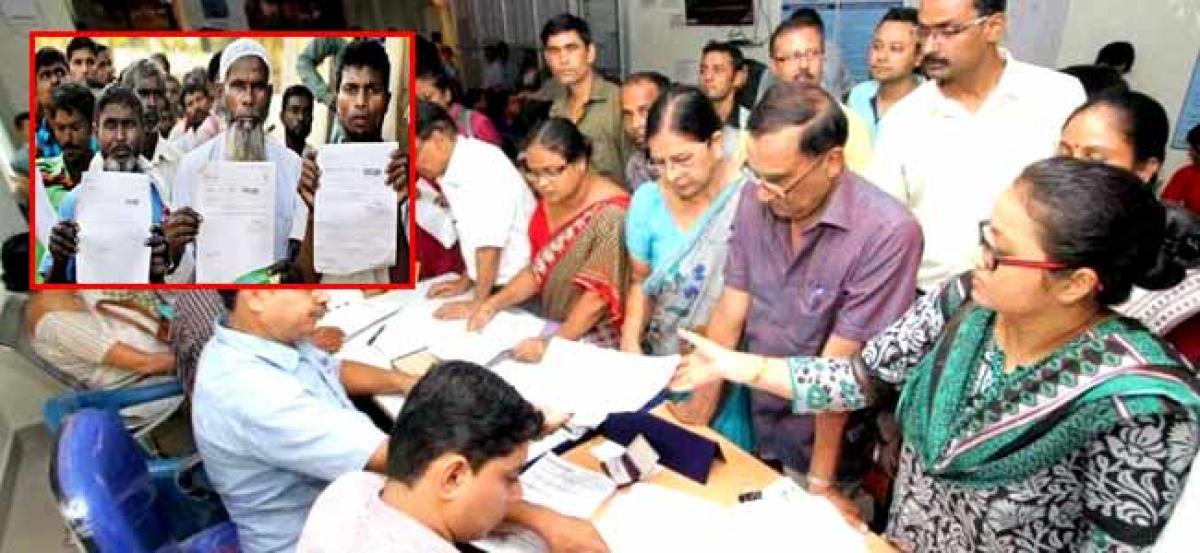 Highlights
Releasing the final draft of National Register of Citizens or NRC in the state, Assam found 2,89,83, 677 people eligible among 329 crore total applicants
Releasing the final draft of National Register of Citizens or NRC in the state, Assam found 2,89,83, 677 people eligible among 3.29 crore total applicants.
Officials requested people not to panic if their names have not been included in the list as all the genuine applicants would get ample time for claims and objections. They added that it is only a draft based on which they won't be deporting or punishing anyone.
Home ministry officer-in-charge of the northeast, Satyendra Garg said that nearly 40 lakh citizens have been left out in the draft list and they can apply for claims and objections.
It is for the first time since 1951, the NRC has been updated to account for illegal migration into Assam from Bangladesh. The NRC list now only takes into consideration those as Assam's citizens who can prove they were living in the state before March 21, 1971.
Descendants of those whose names were in the 1951 list are also included along with those who were voters in Assam till March 24, 1971, and descendants of those who can prove they were Indian citizens till March 24, 1971. Those who registered themselves with the Foreigners Registration Regional officer and the ones who came between January 1, 1966, and March 25, 1971, have also been considered Indian citizens.
Last year, the first list of 1.90 crores was released.